MPs held a minute's silence in the House of Commons on Monday in the wake of the shooting in an Orlando gay club which killed 49 people.
Home secretary Theresa May condemned the attack as "utterly evil" and that there was "no justification for the mindless slaughter of innocent people".
"This was not just an act of terror, but an act of homophobic hatred," she told MPs. "Such an attack has its roots in a twisted ideology which counts homophobia as a cornerstone of its warped world view."
May added the UK government would "not tolerate such bigotry and violence".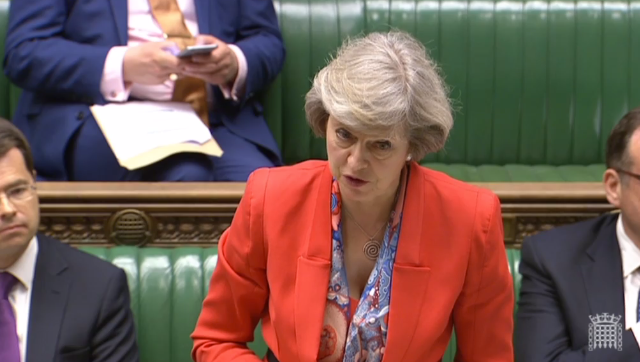 Mateen, who was killed in a shootout with police, was armed with an AR-15 assault type rifle, a handgun and an explosive device. It is the deadliest mass shooting in modern US history.
Labour's shadow home secretary Andy Burnham condemned the "sickening attack".
He added: "The grief among the friends and the families of those who died will be unbearable and we send them our deepest sympathy and solidarity."
"We will stand resolutely alongside the LGBT community and continue to fight hate and homophobia in all of its forms."
And Labour backbencher Wes Streeting told the Commons: "In my constituency Muslims don't murder gay people, they elect them."
There will be a vigil in Soho, central-London, this evening. And a minute's silence will be held in Trafalgar Square during London Pride on June 25 and 26.
London mayor Sadiq Khan told the Evening Standard today: "This hideous and cowardly attack on LGBT+ people in Orlando is an attack on our freedoms and values. We stand shoulder to shoulder with the people of Orlando."
"London's LGBT+ community knows what it's like to face a murderous attack — the lives lost in the bombing of the Admiral Duncan here in our own city will never be forgotten.
"But no one should be frightened away from being who they are by this attack and we must carry on proudly celebrating our differences as a city."
May told the Commons there were currently no plans to cancel any LGBT events, including London Pride, over the course of the next few weeks.