British orphans left in Syria are being returned to the UK, the foreign secretary has confirmed.
The announcement by Dominic Raab follows several MPs and charities calling for children to be repatriated after the BBC discovered three siblings whose parents were suspected members of Islamic State, and believed to be from London, stranded in a camp in northern Syria.
Raab last month told MPs that as long as there was "no security threat", children rescued from the fighting in northern Syria could be allowed to return home.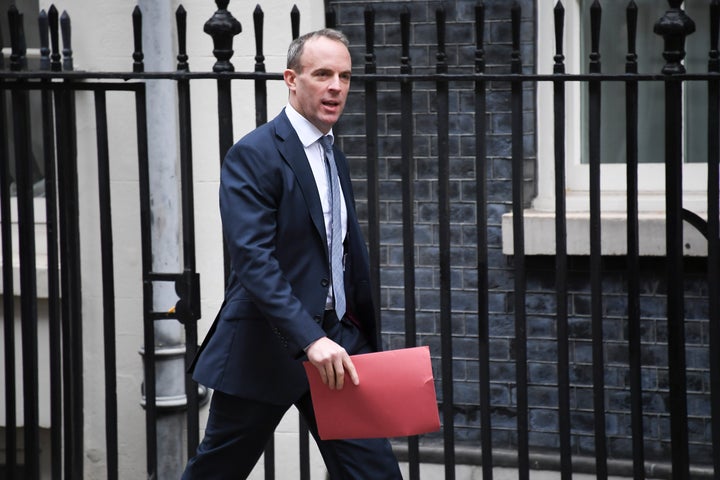 On Thursday evening, he confirmed that the first children were now in the process of being returned to the UK.
Raab did not say how many children were returning. The charity Save The Children said in October that more than 60 British children were trapped in north-eastern Syria.
Last month the Guardian reported that Home Secretary Priti Patel blocked an operation to repatriate orphans trapped in formerly IS-held territory.
In a statement, Raab said: "These innocent, orphaned children should never have been subjected to the horrors of war.
"We have facilitated their return home because it was the right thing to do.
"Now they must be allowed the privacy and given the support to return to a normal life."
In a previous Commons debate in October, former Brexit Secretary David Davis said vulnerable British children risked "turning into terrorists" if they were not brought home from Syria.
Davis told MPs that three of the estimated 60 British children thought to be in the region were orphans, adding that those who had not been orphaned "still deserve the United Kingdom's protection".
In a tweet, Dr Abdulkarim Omar, the de facto foreign minister of the self-styled Autonomous Administration of North and East Syria, said: "Today, 21 November 2019, three British orphans from ISIS parents were handed over to a delegation representing the British Foreign Ministry, headed by Mr. Martin Longden, according to an official repatriation document signed by the Selfe Administration and the British Government."