George Osborne has ignored the Tory civil war around him as he hit out at Labour splits and compared senior MPs to "rats deserting a sinking ships".
With David Cameron in Japan, the Chancellor stepped in at Prime Minister's Questions amid the remorseless blue-on-blue attacks that have marked the EU referendum campaign.
The in-fighting was apparent with Conservative MPs in the Chamber lining up to criticise the Tory-government pr-EU campaign - with Bernard Jenkin accusing Osborne of trying to "bludgeon the British voter" into voting Remain.
But Osborne, touted as a Tory leader when Cameron stands aside, hit back at jibes from Labour's Angela Eagle, who said the Tories are "descending into vicious acrimony".
At one point, he waved a copy of the independent inquiry into Labour's Future that found the party led by Ed Miliband was "out-of-touch" at the last election.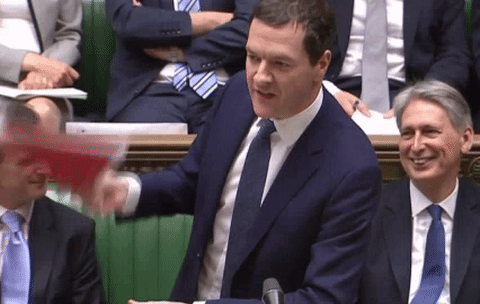 In reference to Shadow Home Secretary Andy Burnham, Jeremy Corbyn aide Steve Rotheram and shadow health minister Lucian Berger bidding for elected mayoralships, Osborne said:
"They are like rats deserting a sinking ships because the shadow health minister wants to be mayor for Liverpool, the Member for Bury South wants to be Mayor of Manchester, the Shadow Home Secretary wants to be the mayor for both cities.

"When we said we were creating job opportunities we didn't mean job opportunities for the whole shadow cabinet

"They're like a parliamentary party on day release. They know the Member for Islington will be back and it's four more years of hard labour."
Of the "surprisingly long" Labour's Future he quoted a line saying Labour is "'becoming increasingly irrelevant to the working people of Britain.'"
Eagle, deputising for Corbyn argued the "party opposite is split right down the middle and it's descending into vicious acrimony", and said the Tories are "fighting a proxy war" with its own backbenchers rather than governing the country.
Right on time, Bernard Jenkin said the Government is "planning to break the law" by keeping pro-EU websites up during the campaign.
He said: "Is he aware the Public Administration Committee has now published three legal opinions from Speaker's Counsel which make it perfectly clear that it is illegal for the Government to keep its pro-EU propaganda on their website during the purdah period?"
Related
Before You Go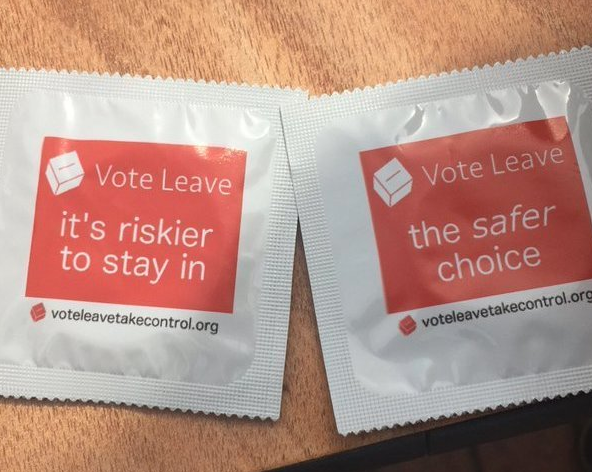 Incredibly Awkward EU Youth Campaigning