At the Oscars, it's not just the taking part that counts, but also the winning and the speech that comes afterwards.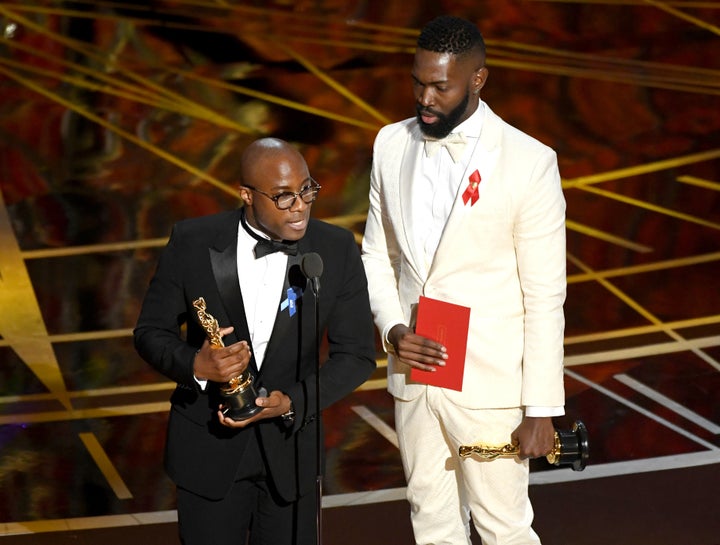 The film picked up three awards, including the statuette for Best Adapted Screenplay, which was collected by director Barry Jenkins and Tarell Alvin McCraney, who penned the play the film was based on, and their speech unsurprisingly resulted in a standing ovation.
Barry was the first to address the audience, stating: "I tell my students that I teach sometimes, be in love with the process, not the result, but I really wanted this result because a bajillion people are watching, and for all the people out there who feel like there's no mirror for you, that your life isn't reflected, the Academy has your back, the ACLU has your back, we have your back.
"And for four years, we will not leave you alone, we will not forget you."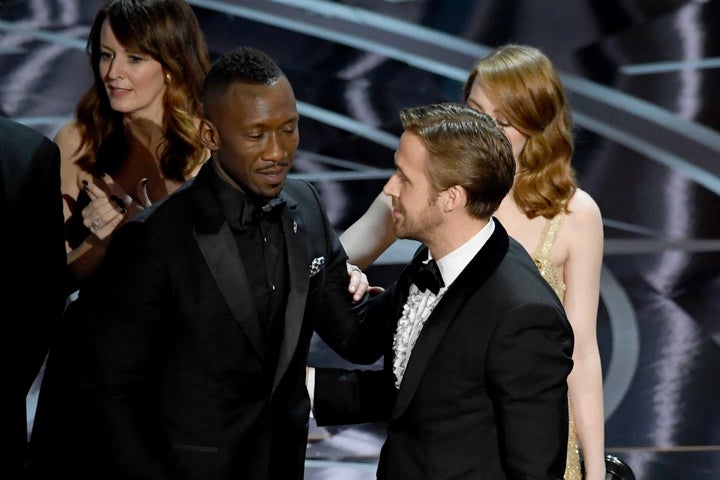 Tarrell added: "I just want to echo everything you just said and and all those things, but I also want to say thank god for my mother who proved to me through her struggles, and the struggles that Naomie Harris portrayed for all of you, that we can really be here and be somebody.
"Two boys from Liberty City up here on this stage representing 305. This goes out to all those black and brown boys and girls and non gender-conforming who don't see themselves, we are trying to show you you, and us. So thank you, thank you, this is for you."
Mahershala Ali's speech, following his Best Supporting Actor win, was also one of the highlights of the night, as he ended it by dedicating the prize to his wife, who gave birth to their first child just four days ago.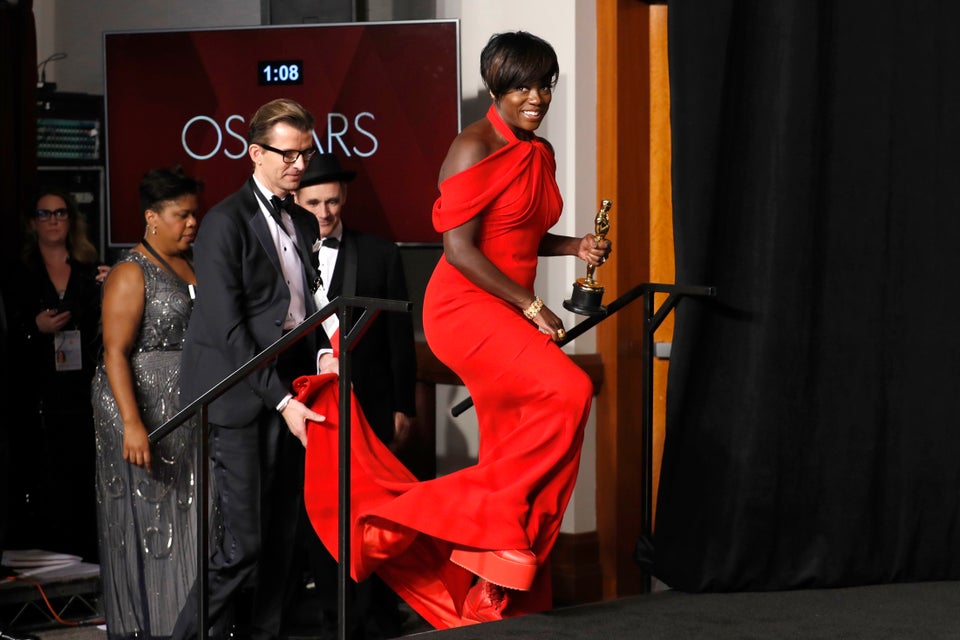 Oscars 2017: All The Pictures From Inside The Ceremony