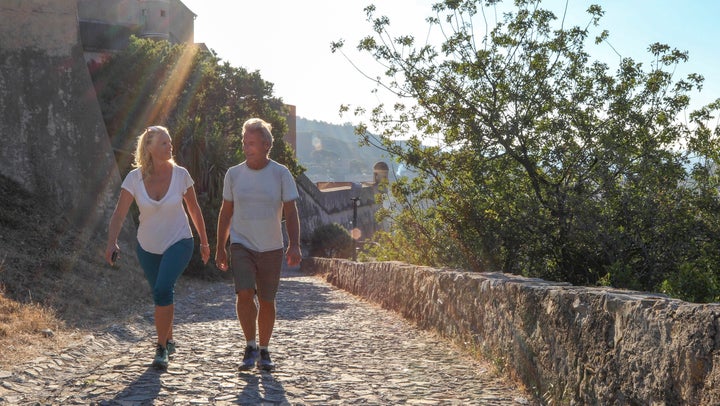 Covid-19 has not been the great leveller many proclaimed at the beginning of this pandemic.
It has exposed a gulf between the old and young, the rich and poor, the healthy and the sick. Death rates are higher within marginalised communities, and lockdown has crushed the young and unemployed. Now, more than ever, our country is divided, in every possible way.
So the news of the Covid-19 vaccine is undoubtedly exciting. Finally, all of us have the opportunity to look forward to something other than an evening of TV and take-out. I for one will be taking my dose as soon as I'm called up.
And I'm not the only one thinking ahead. Droves of over 50s are reportedly booking holidays in anticipation of getting their vaccine before the summer. And who can blame them, some may argue. Many have faced almost a year of shielding and are ecstatic at the prospect of getting out of Blighty.
But in the current circumstances, is it the best thing to do? As someone who is part of a generation that has faced constant criticism during the past few months for "not following the rules" and "not taking Covid-19 seriously", I don't think so.
"If you're booking a holiday because you've been vaccinated, then you are selfishly endangering the lives of others. Either we are in this together, or we're not."
We don't yet know whether being vaccinated will prevent the transmission of Covid-19 from one person to another. Just because some people might want to celebrate their newfound immunity, it doesn't mean they can't pass the virus onto someone who hasn't been called up yet. Until we know more about transmission, it's irresponsible to be trawling Booking.com in a frenzy.
Indeed, when Matt Hancock was asked about the issue, he cautioned against going on a trip abroad for the summer. We all understand the impact Covid-19 has had on our mental wellbeing – I'd like to go on holiday just as much as anyone – but in a global health crisis, we should all be in this together, whether we like it or not. Of course, there is a chance the pandemic could take a turn, or maybe vaccinations will prove to prevent transmission and summer holidays will be possible, but it's too early to think about that just yet.
Young people have sacrificed so much to protect the vulnerable, now it's the turn of the over 50s to keep us safe while we wait to be vaccinated.
It's frustrating that the above even needs to be said. But what has been maddening to see as a young person is the total lack of discussion or analysis around this issue. Instead, news reports have been quoting ecstatic travel companies, delighted by the boost in bookings after an extremely challenging year. But imagine for a moment if the tables were turned.
Imagine if young people were being vaccinated first and were rushing to book their getaways. There would be understandable anger at the "woke" generation putting themselves first – killing granny just to have a frolic in the sun. Columns and articles would be dedicated to making the point that young people are selfish and always put themselves first.
Over the course of this pandemic, young people have had to endure constant setbacks, judgement and criticism: from the exams fiasco to the whole issue with universities, not to mention an increasingly precarious job market and the worst global recession in history looming. Why should we be held to higher standards than our elders?
So is it right to go on a holiday in the middle of a pandemic? The simple answer is no. And if you're booking a holiday because you've been vaccinated, then you are selfishly endangering the lives of others. Either we are in this together, or we're not.
Every step taken by young people has been analysed by older generations with a critical eye during the pandemic, so shouldn't we apply the same principle to them? It may not be liked, but it's a fair thing to do.
Zesha Saleem is a freelance journalist.