Owen Smith has been left red-faced after secret details about his campaign team were inadvertently leaked online.
The Labour leadership candidate had login details for his phone-bank posted on Twitter when a picture of him emerged that captured a username and password written on a whiteboard in the background.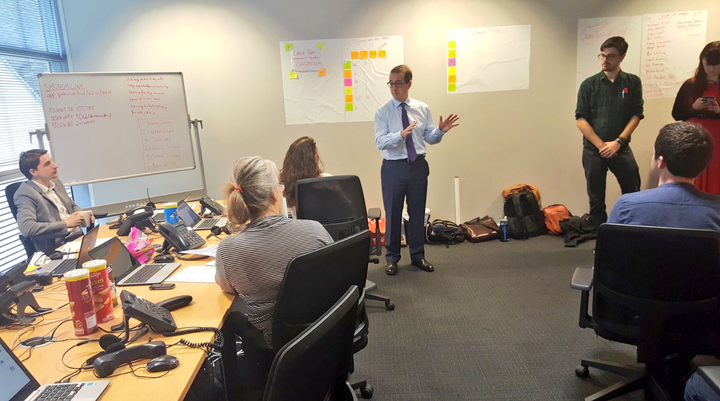 It is believed the image was uploaded by one of Smith's campaign staffers, Scott Hardy, who administrates his campaign phone-banks in Yorkshire, Hull, Bradford and Leeds.
But it was snapped up by social media users, who re-posted the photo to slam Smith for the error.
A spokesperson for his campaign told The Huffington Post UK that the login details had been released "inadvertently on Twitter", with the offending tweet swiftly deleted after.
"We can confirm that there was no data breach and the login details were not used by any unauthorised users," they added.
The details have since been changed.
Some also raised questions over Smith's choice of password - 'Survation' - which is also the name of a popular polling company.
Smith's campaign has come under fire after a series of sexist gaffes he has been forced to apologise for.
READ MORE:
Popular in the Community