Owen Smith has been criticised for saying he wants to "smash" Theresa May "back on her heels".
The former shadow work and pensions secretary later admitted his use of language may have "backfired" and apologised.
His comments came as he used a speech in Rotherham today to set out a detailed list of twenty policies he would introduce should he be elected Labour leader.
Smith said Corbyn had failed to hold May to account after the prime minister appeared to be "lecturing Labour" on social injustice.
"It pained me that we didn't have the strength and power and vitality to smash her back on her heels, to argue these are our values," he said.
A Corbyn campaign source told The Huffington Post UK: "We need to be careful of the language we use during this contest as many members, including many female Labour MPs, have said they feel intimidated by aggressive language. Jeremy has consistently called for a kinder, gentler politics. We should all reflect that in our political rhetoric."
A spokesperson for Smith said: "It was off script and, on reflection, it was an inappropriate choice of phrase and he apologises for using it."
Asked twice during the Q&A following his speech this morning whether the language was appropriate, Smith said it was "a piece of rhetoric" and "absolutely" stood by what he had said. "We should be smashing the Tories back on their heels. They have wreaked havoc in our country," he said.
"We need a bit more robust rhetoric in our politics," Smith added. "You'll be getting that from me."
"I don't want to literally smash Theresa May back. Just to be clear. I am not advocating violence in any way shape or form. But I am rhetorically saying let's smash the Tories back, let's knock them on their heels. Their ideas, their values, let's smash them, let's get Labour in."
There is often a lot of attention paid to the prime minister's shoes and she is famous for wearing Leopard print heels.
Former shadow cabinet minister Lisa Nandy said Smith had perhaps made "the wrong choice of words".
But she defended him against accusations of sexism. "I don't think you can accuse him of being a sexist really," she told BBC Radio 4's World at One.
Smith told Channel 5 News: "I want to take on the Tory leadership whoever the leader of the Tory party is and see when their rhetoric their language but more importantly their actions are causing such harm.
"Perhaps it backfired but we should have a bit of robust language in this politics I think."
Plaid Cymru AM Simon Thomas said the language used by Smith, the MP for Pontypridd, was "aggressive, macho, 1970s Valleys Labour - pleasing the core Corbynista vote".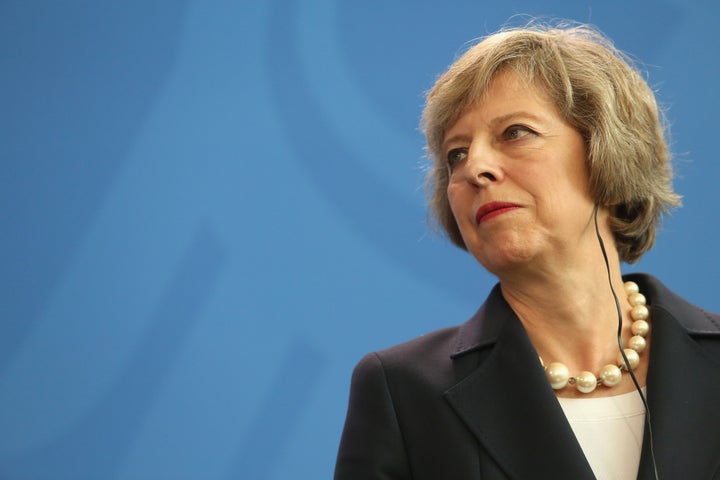 "I am not in this game to be a protester or a demonstrator or a debater, I am in this game to exercise power on behalf of the people," he said.
He said Corbyn and shadow chancellor John McDonnell were "devoid of ideas" and it was time Labour "pulled its socks up".
Smith has previously said he was "furious" with Corbyn's performance at May's first PMQs, when the prime minister was widely seen to have outperformed the Labour leader.
Shadow health secretary Diane Abbott said it was the fault of Labour backbenchers, accusing them of "sulking" and not cheering loud enough.
It is not the first time Smith has been caught up in a row over equality. In 2010 he was criticised for comparing planned government public spending cuts to domestic violence.