Owen Smith has come under attack for saying the West will "eventually" have to negotiate with Isis.
The Labour leadership candidate made the comment during a debate with Jeremy Corbyn on the BBC on Wednesday morning.
Corbyn said Isis would not be involved in any peace talks. And his campaign team has criticised Smith for the "ill-considered" remark.
Asked about the terrorist group that has taken control of a large part of Syria and Iraq as well as claimed responsibility for attacks in Europe, Smith told the programme:
"My view is ultimately that all political solutions to these sorts of crises do come about through dialogue, so eventually if we are to try and solve this all of the actors do need to be involved.

"But at the moment Isil are clearly not interested in negotiating. At some point, for us to resolve this, we will need to get people round the table."
He added: "My record is I'm someone who worked on the peace process in Northern Ireland for three years. I was part of the UK's negotiating team which helped bring together the loyalist paramilitaries and the DUP in particular into the process alongside Sinn Fein."
Smith and Corbyn had been asked if any negotiations over the civil war in Syria would involve talking to Isis.
Corbyn said while the Assad regime would need to be involved in talks, Isis would not. "No, they are not going too be around the table, no," he said.
"There has to be a political process. There already is a political process being conducted through the Geneva talks. That does involve yes, negotiations that involve the Assad regime, that's obvious. It also, I suspect, brings in some kind of proximity talks or whatever," he said.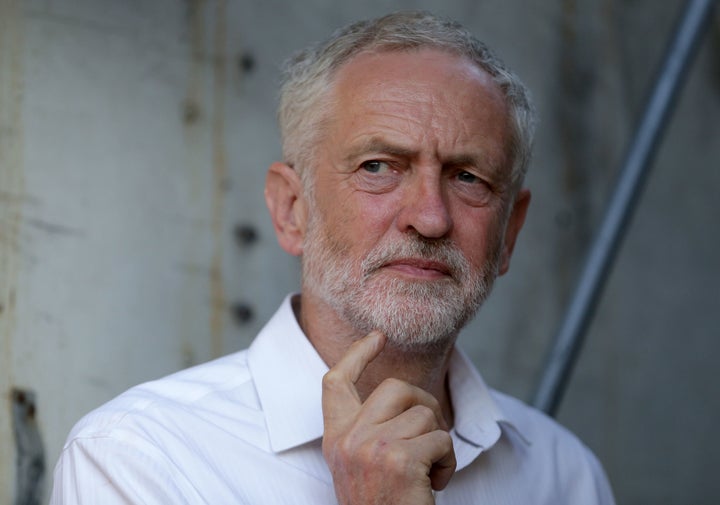 Both Smith and Corbyn voted against David Cameron's decision to expand RAF airstrikes against Isis from Iraq into Syria.
Smith used a Facebook Q&A following the BBC Debate to clarify his comment.
"There can be absolutely no negotiation with any terrorist group until they renounce violence, cease all acts of terror and commit themselves to a peaceful settlement," he said.
A spokesperson for the Corbyn campaign said: "Jeremy has always argued that there must be a negotiated political solution to the war in Syria and the wider Middle East, and that maintaining lines of communication during conflicts is essential.
"But Isis cannot be part of those negotiations. Instead, its sources of funding and supplies must be cut off. Owen Smith's comments were hasty and ill-considered."
A spokesperson for Smith said: "Owen is clear that there should be absolutely no negotiation with Daesh, or any terrorist group, until they renounce violence, cease all acts of terror and commit themselves to a peaceful settlement.
"Owen's experience of helping to bring about peace in Northern Ireland is that eventually all parties who truly believe in delivering peace have to be around the table. In the Middle East at the moment that clearly doesn't include - and may never include - Daesh."