Stop everything - Christmas is officially here.
Out of the Blue, Oxford's all-male a cappella group, has released its annual charity Christmas single... and it is amazing.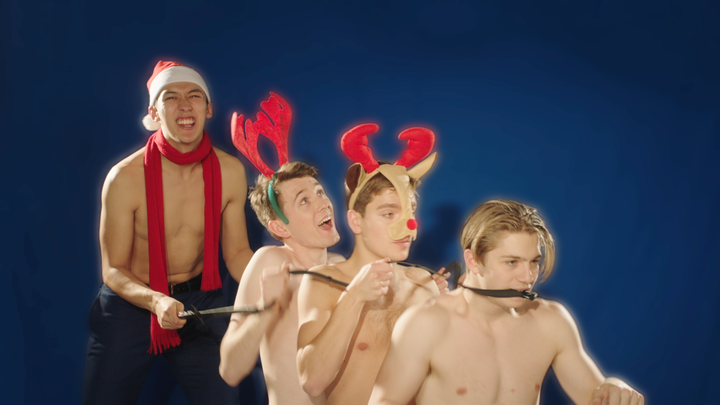 "It lets us show off the fun personalities of the group's members, while also helping us to raise thousands for charity, which is something we are very proud to do," group president Ifan Jenkin said.
The group, made up of students from the University of Oxford and Oxford Brookes, shot to fame in 2011 when its members reached the live semi-finals of Britain's Got Talent.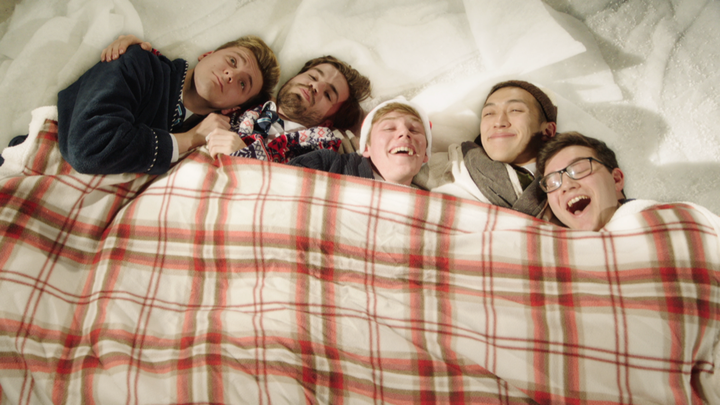 Since then, the boys have raised more than £100,000 for Helen & Douglas House, the world's first children's hospice, through their charity singles.
With thousands of fans around the world, Out of the Blue hope to raise even more money this year - and they aren't afraid to send themselves up to do it.
The video begins with an interview with a very serious "director", who tells the audience he is going to overcome the "somewhat frivolous" image of the group to create something that reflects "these dark times".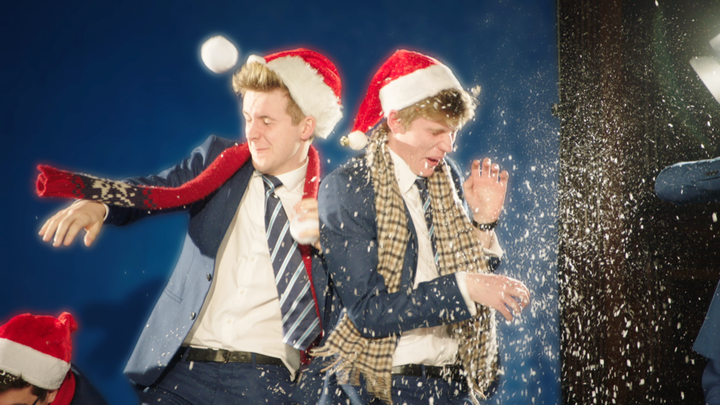 Cue snowball fights, men in Mrs Claus outfits and some half-naked reindeer.
New member Sean Bracebridge said: "It is such good fun to put together a video like this.
"We filmed it in a university chapel so the floor was really slippery - when we fell over doing a piggy back in the video, it was definitely unplanned!"