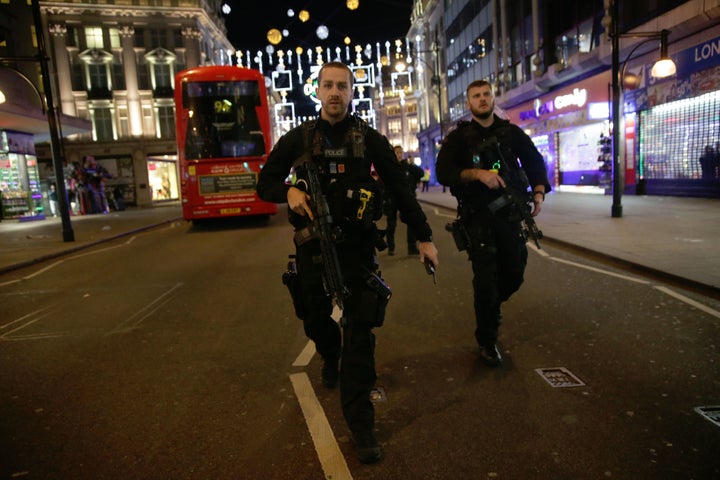 But after further investigation police issued a statement saying that "to date police have not located any trace of any suspects, evidence of shots fired or causalities".
The incident was then declared over just after 6pm after a little more than an hour.
However, the Mail had earlier tweeted a story which claimed to contain a report of "lorry ploughs into pedestrians".
In the story it featured a quote from a Dan Smallbone.
However, that it was a tweet from ten days previously.
Social media users blamed Mail Online, one of the world's biggest news websites, for only adding to the mass panic and confusion.
Even after this, the Mail seemed to see no irony in criticising pop star Olly Murs for his panicked tweets:
Police, including armed officers, responded to the incident "as if [it was] terrorist related".
Mail Online later issued an apology. The statement read:
As in any major incident these days, social media was awash with confused reports from Oxford Circus tonight, many of which turned out to be inaccurate.

It is the job of the mainstream media to strike a balance between reflecting what is being reported from the scene without spreading false facts.

And, despite the fast-moving situation, reporting this particular information that was not in line with the mass of eye-witness reports was a grave error.

The failure was swiftly spotted internally and the story containing the inaccurate information was only live for exactly seven minutes.

Nevertheless MailOnline deeply regrets that it was ever published at all, however briefly, and has instituted an urgent inquiry to establish exactly how it happened.