The 14-year-old victim was grabbed and made to get into a silver hatchback car as she walked in the Banbury Road area of Summertown, Oxford, between 8.15am and 8.40am on Wednesday.
Inside the car, possibly a Volkswagen, a second man was waiting. Following her abduction the teenager, who was wearing her school uniform, was raped.
Detective Superintendent Chris Ward of Thames Valley Police gave more information about the suspects on Saturday after the victim was able to describe her attackers in more detail.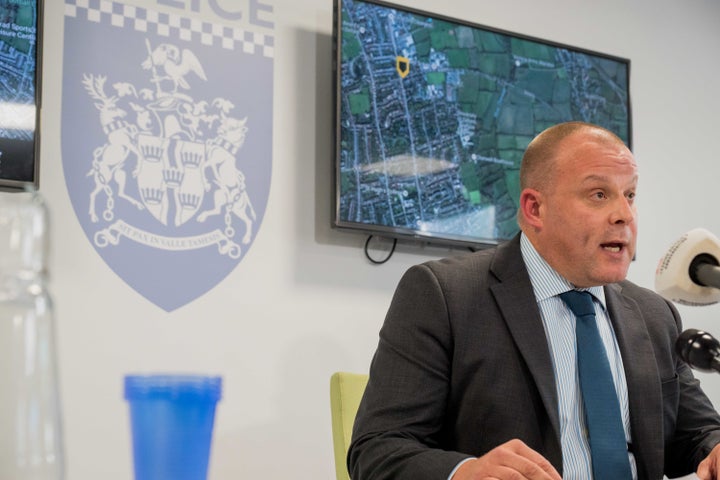 He said: "The first offender is a man with shaven dark blonde hair and balding, but no facial hair. He is in his mid twenties, of medium build, with blue eyes and about 6ft.
"He was wearing a hooded top with one pocket on the front and no drawstrings or logo, and black trousers. He spoke with a northern accent.
"The second offender is a man with brown hair that was gelled. He is in his late teens or early twenties, clean shaven, with brown eyes.
"He was slightly smaller in build than the first offender."
"I am appealing to anyone who knows who these offenders are, or recognises their descriptions to come forward immediately."
After her ordeal, the victim was found knocking on doors in Cavendish Drive, Marston, and the alarm was raised, officers said.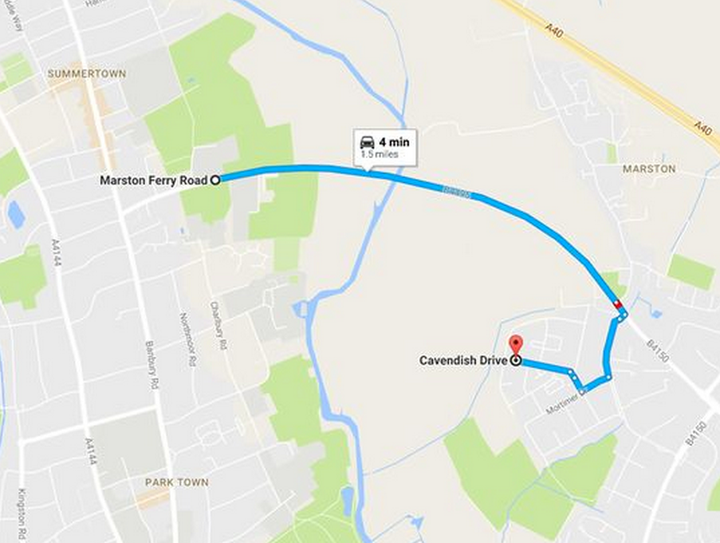 As the girl received support from specialist officers, extra patrols were deployed in the area amid a major operation to find the two men, who are both white.
Superintendent Christian Bunt, local police commander for Oxford, said: "I recognise that this is a very concerning incident for everyone in Oxford.
"This type of extremely serious crime is fortunately very rare in Oxford but is still very worrying.
"I am putting in place additional patrols to provide reassurance. We will also be working closely with the local schools to provide information and support."
Detective Superintendent Ward added: "I would like to reiterate my thanks to all those people who have already called us to pass on information.
"Please rest assured that we are carrying out a thorough investigation but we also need the help of the public to bring these offenders to justice.
"The victim continues to be offered ongoing support by specially trained officers and other specialist agencies and we would remind the public of the automatic anonymity afforded to victims of sexual offences."