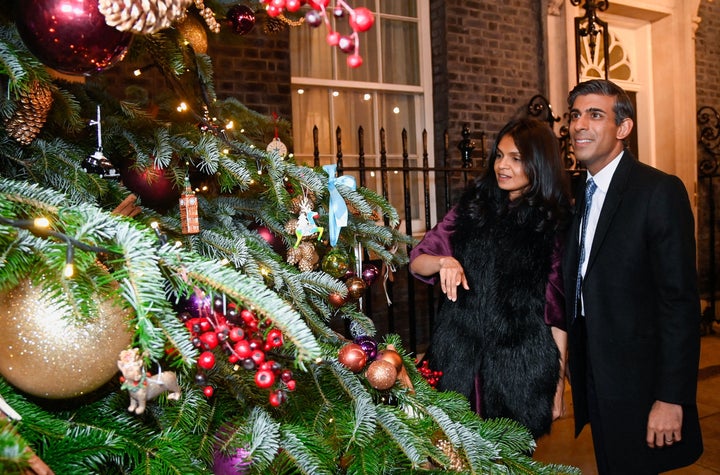 Downing Street has refused to rule out forcing parliament to sit over Christmas in order to rush through "emergency" legislation designed to deport asylum seekers to Rwanda.
Rishi Sunak was dealt a heavy blow on Wednesday when the Supreme Court ruled his original scheme was unlawful.
In response the prime minister announced "emergency legislation" would be introduced to try and rescue the policy.
In another fierce attack on Sunak, Suella Braverman said on Friday that any new law had to be passed as soon as possible.
"This must be treated as an emergency. The Bill should be introduced by Christmas recess and parliament recalled to sit and debate it over the holiday period," she said in an article for The Daily Telegraph.
Asked if No.10 would cancel the Christmas holiday for MPs in order to push the legislation through, the prime minister's spokesperson said they would "not get into speculation around parliamentary timetabling".
But they added: "We are prepared to do whatever is necessary."
Speaking to broadcasters on Friday morning, Sunak said: "We've got to get the Rwanda plan up and running.
"I will do whatever it takes to make that happen. People are sick of this merry-go-round. I want to end it – my patience is wearing thin, like everyone else's."
The Commons is due to rise for its Christmas break on December 19 and will return on January 8, 2024.
Sunak has the power to ask that parliament be recalled during any recess period.
The Supreme Court said the previous government plan was unlawful because there was a real risk anyone flown to Rwanda would be then sent back to the country from which they originally fled persecution.
Sunak's new law will seek to declare Rwanda a safe country in an attempt to overcome the court's concerns.
And new legally binding treaty is also due to be unveiled, which will see Rwanda promise not to send people back to their home countries.