An elderly couple who are believed to have fostered two suspects in the Parsons Green bomb attack have been revealed as decorated carers to hundreds of children.
Armed police raided the home of Penelope and Ronald Jones, aged 71 and 88 respectively, in Sunbury-on-Thames on Saturday morning.
The couple, who have taken in 268 children over four decades, including at least eight refugees, are staying with friends as their home continues to be scoured by counter-terrorism investigators.
Alison Griffiths, a Surrey County Councillor who knows the couple, told HuffPost UK: "They will be absolutely devastated. They put so much time and energy into their foster children. I think this is going to be a huge shock.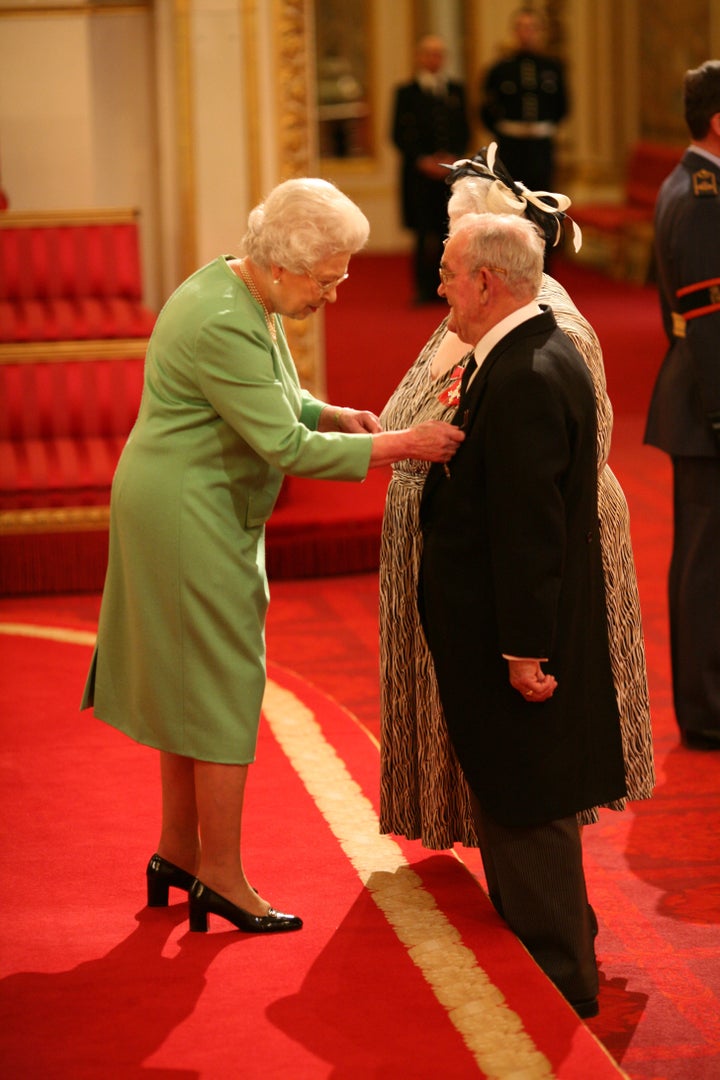 "They are absolutely amazing. I just wish there were more people like them. It's hard enough to find people who will foster but to agree to foster child immigrants, it's very rare.
"They've had foster children ranging from Afghanistan, Algeria, Iraq, they are the go-to people in our area because you know if they can do it they will."
The couple, who have six children themselves, were photographed receiving MBEs from the Queen at Buckingham Palace in 2010.
The 21-year-old, reported to be from Syria, has since left their care and was arrested in Hounslow on Saturday night while his home in Stanwell, Surrey, was searched by police on Sunday.
A local council member said he understood an 18-year-old Iraqi orphan was living with the couple, having moved to Britain aged 15 after his parents died.
Ian Harvey, leader of Spelthorne Borough Council, said he learnt about the boy's background from neighbours of the Jones's and information available publicly.
Of the other suspect, he added: "I think it is widely known that this person who lives at (the Stanwell) property was a former foster child at the property which was raided yesterday."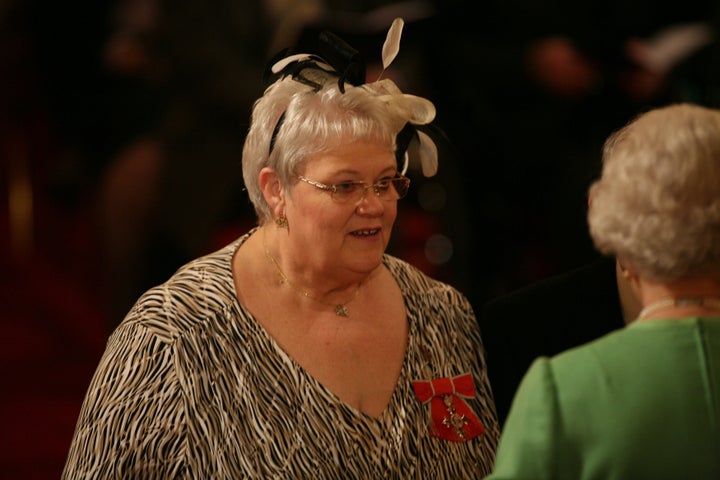 Neighbours of the couple said the 18-year-old was a "problem" and that the couple had contacted officials saying they were unable to cope.
Jim Adaway told The Telegraph: "I think Penny was getting in touch with (the authorities) saying 'I cannot handle this one'."
Serena Barber added that after the teen was brought home by police: "Penny said she was going to have to stop caring for him, she couldn't handle him."
A spokesman for Surrey County Council told HuffPost UK it would not comment on the matter given the active police investigation.
A Met Police spokeswoman said the 18-year-old, who was detained on Saturday morning in the departure area of Dover ferry port, had not been arrested "in the last couple of weeks". But she could not confirm whether he or the property had been visited by officers recently.
Dave Solway, who lives opposite Mr and Mrs Jones, said they were currently caring for two people – a Somali teenager and Iraqi man.
Councillor Alison Griffiths added she would be pressing for foster carers to receive training on how to spot the signs of radicalisation.
Upon receiving her MBE in 2009, Penny Jones told the BBC: "We do it because we find it rewarding. Helping other people is rewarding, and I treat them how I would like to be treated if I was in that situation."
She added: "We open our hearts to all the children. Anybody that comes to us we will do whatever we can to help them with whatever they need."
The couple are believed to be staying with relatives as their home continues to be scoured by counter-terrorism investigators.