Health officials are examining whether patients should have to show ID to get some elements of NHS care.
The Department of Health said it is looking into some methods that are already being employed across some parts of the NHS to claw back money from foreign NHS users.
Chris Wormald, permanent secretary at the Department of Health told the Public Accounts Committee (PAC), that the NHS has got a "lot further to go" when it comes to reclaiming money from foreign visitors.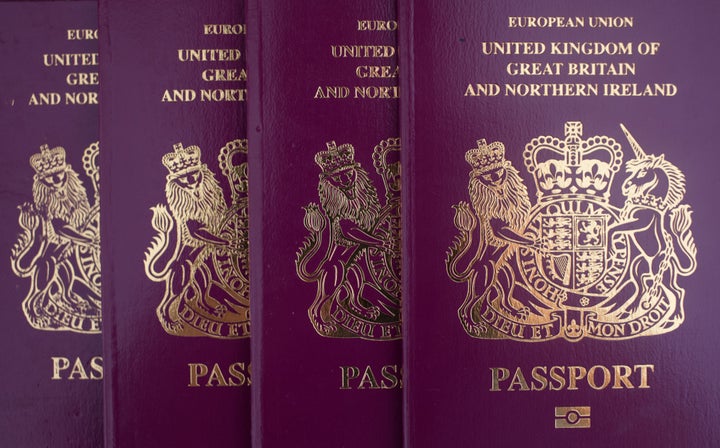 Wormald admitted that there were challenges in the identification of people who should be charged for elements of NHS care, reports the Press Association.
When asked how he identified such people, he said: "They would come in my clinic and present me with a CAT scan or an MRI scan that was taken one week ago in a foreign capital
He added: "Between 2010 and 2011 I was personally targeted by health tourists.
"I realised this was happening and I would go to my managers and they were really not interested. "
Some trusts are trialling asking patients to bring ID before getting some elements of care,Wormald said.
He said the Department of Health was looking into whether more trusts should go down that route.
"We have some trusts that are looking at asking for two forms of ID before treatment," Wormald said.
"Now that is obviously quite a controversial thing to do but in terms of 'how do you get those numbers up', those are the kinds of things we want to look at.
"We don't have evaluated results of those yet, but what those trusts are reporting is that does lead to an increase in identification."
He added: "We are looking... at whether trusts should do more on upfront identification.
"The general question - are we looking at whether trusts should proactively ask people to prove identity? Yes we are looking at that.
"There are individual trusts like Peterborough who are doing that, who are reporting that it makes a big difference and there you are saying 'please come with two forms of identity, your passport and your address' and they use that to check whether people are eligible or not.
"Now it is obviously quite a controversial thing to do to say to the entire population you now have to prove identity."
When probed on his comments, Wormald continued: "Some trusts are looking at the moment to see whether they need to require people to prove identity by bringing in a passport or some other form of ID – which is not the culture of the Health Service up to now."
He said the Department was looking at "whether more trusts should be going down the route, that some trusts within London and elsewhere have gone on, forcing people to prove identity", adding: "And where that is proportionate? (Whether in just some places) or whether you want to apply it to the whole country.
"Those are the questions that we are looking at."
But PAC chairwoman Meg Hillier expressed concern about British residents that don't have photo ID and those who would struggle to find a utility bill.
"I have constituents who have no photo IDs," she said.
"Because they have never travelled they have no passport, they have no driver's licence because they have never driven, they still live at home because they can't afford to move out so they've never had a utility bill in their name.
"(They are) perfectly entitled to health care - British born, British resident - how are you going to make sure that people have access easily to the National Health Service without having to go through a very humiliating and impossible to meet set of demands?"
Wormald replied: "This is why we are going very slowly on some of these questions and individual trusts are trying these out."
There are different rules for charging visitors from the European Economic Area (EEA) and Switzerland and from those outside the EEA.
Visitors from the EEA are usually covered by agreements under which their home country pays for treatment.
But there are big differences between the amount of money other European countries claim from the UK and how much the UK pays out, the Committee heard.
The Committee drew on official figures released earlier this year show that in 2014/15, £674 million was charged to the UK government for the care of British citizens abroad.
But the amount charged for the care of EEA nationals in British hospitals was just £49 million.
Wormald said the figure was "hugely driven" by the number of UK pensioners who live abroad.
There are 62 Spanish pensioners living in the UK compared to 70,000 British retirees living in Spain, said Wormald.
He added: "The first charging systems were introduced in the health service in 1982 and essentially there was then three decades where very little happened.
"In the last three years we have made much more progress than we have in the previous 30.
"But we fully accept that while we have done a lot there is an awful lot more to do before we could hand on heart say we are doing our duty to the taxpayer in this area.
"We think we have achieved a lot and a lot more than has been done previously but we are not at all defensive that we have got a lot further to go."