"They already didn't like me," says Paul Mason, when I ask what other journalists think of him backing Jeremy Corbyn. In three years, he has gone from being one of the most high-profile reporters at the strictly neutral-aiming BBC, to one of the loudest voices supporting the obscure backbench MP who miraculously became Labour leader.
Earlier this year, the ex-Newsnight reporter, who had been with the corporation from 2001 to 2013, left his "very highly-paid job" with Channel 4 News to work independently as a journalist and filmmaker. He writes regularly for the Guardian and his own blog. He started issuing a "Brexit Bulletin" to keep people updated about the issue the media were, he said, "confused and biased" about.
Now free from broadcasting's impartiality rules, he says whatever he likes and supports whomever he wishes. People may have suspected where Mason's sympathies lay after he published several books about Left-wing causes and economics during his time as a reporter. But now he can come out and say what he kept private a year ago: he backs Corbyn.
The tone Mason uses to defend the Labour leader is a million miles from his BBC days and he now regularly condemns the media's portrayal of Corbyn.
Tory MP Anna Soubry castigated McDonnell, saying Corbyn's supporters were harassing Labour MPs. Mason asked: "Happy to hear the applause as Tory Soubry defames our party and leadership? Which side are you on?"
When Labour MP Anna Turley said she "spoke the truth", Mason called for her to be deselected "asap" and saying it was her "and the Tories versus half a million Labour members". She replied: "It's you versus reality."
And when Mason said Campbell's comments were part of efforts to "defame us", the senior political correspondent for The Daily Telegraph replied: "Us?"
The mutual loathing between political journalists and Corbyn's most devout followers is no secret. Reporters feel stories critical of the Labour leader will unleash a wave of attacks on them through social media. Corbyn's followers believe the media's bias against his radicalism is a big reason he is polling so poorly against Theresa May.
All of this makes me want to ask Mason whether he feels the press and politicians are mocking him over his new public position. George Osborne derided him as a "revolutionary Marxist" after it was revealed he would give a lecture as part of a series for McDonnell. The Spectator sneeringly called him "Channel 4 News Economics Editor turned revolutionary".
"I have no idea," he says. "What you misunderstand is they already didn't like me even before I came out for Corbyn, many of the, what you might call, Right-wing-o-sphere on Twitter. I've no idea what they actually think about me. When I meet them, they're always incredibly polite and seem a little shame-faced about what they've said on the internet."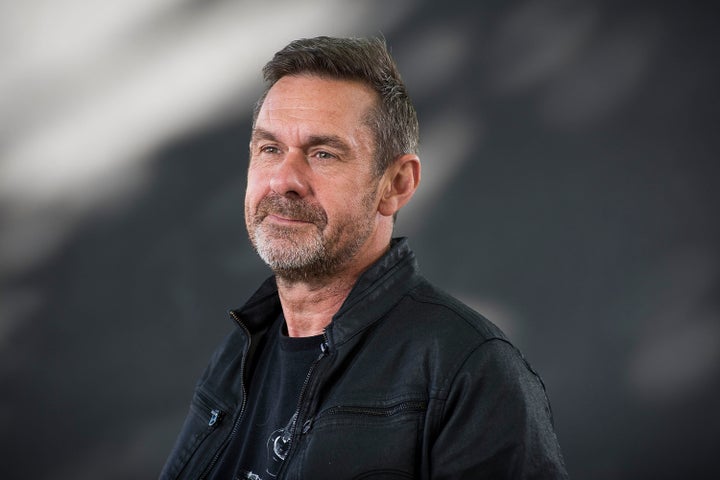 But such is his support of Corbyn that journalists readily believe he might work for the Labour leader. The New Statesman reported "gossip" that he was in line to replace Corbyn's communications director Seumas Milne. Mason doesn't sound happy when I bring it up. He says the New Statesman journalist "used to be well connected under Brown, now he just reports gossip" and calls the claim an example of "how media can be used to frame a political movement and journalists who support it as illegitimate".
"It's people trying to tar me with a brush of political activism to undermine my journalism... I've no desire to be any kind of press person... I've no desire to be a politician". He contributed the afore mentioned lecture on economics to John McDonnell's series and says he would happy to contribute freely to the party's policy debate. "But that's really all I want to do. Just as much as there's a shortage of left-wing radical MPs who know what they're talking about, there's also a shortage of radical left-wing journalists who know what they're talking about."
Mason calls these claims "spurious" and engineered by the "Right of the party" to ensure Labour "tanks in the polls". "It's got nothing to do with Corbyn supporters," he says. When I ask Mason if he really believes no Corbyn supporter is guilty of that type of abuse, he says: "You're a journalist, you're coming to me with that question. You show me a single Corbyn supporter who has been convicted of harassment, convicted of anti-Semitism. Show it to me." I suggest this a high bar to set and he snaps back: "No, that's the bar of truth." Jewish Labour MP Ruth Smeeth later tells me his comments are "disgraceful and offensive". After this article was published, Mason asked me to clarify that he is partially of Jewish descent through his grandfather.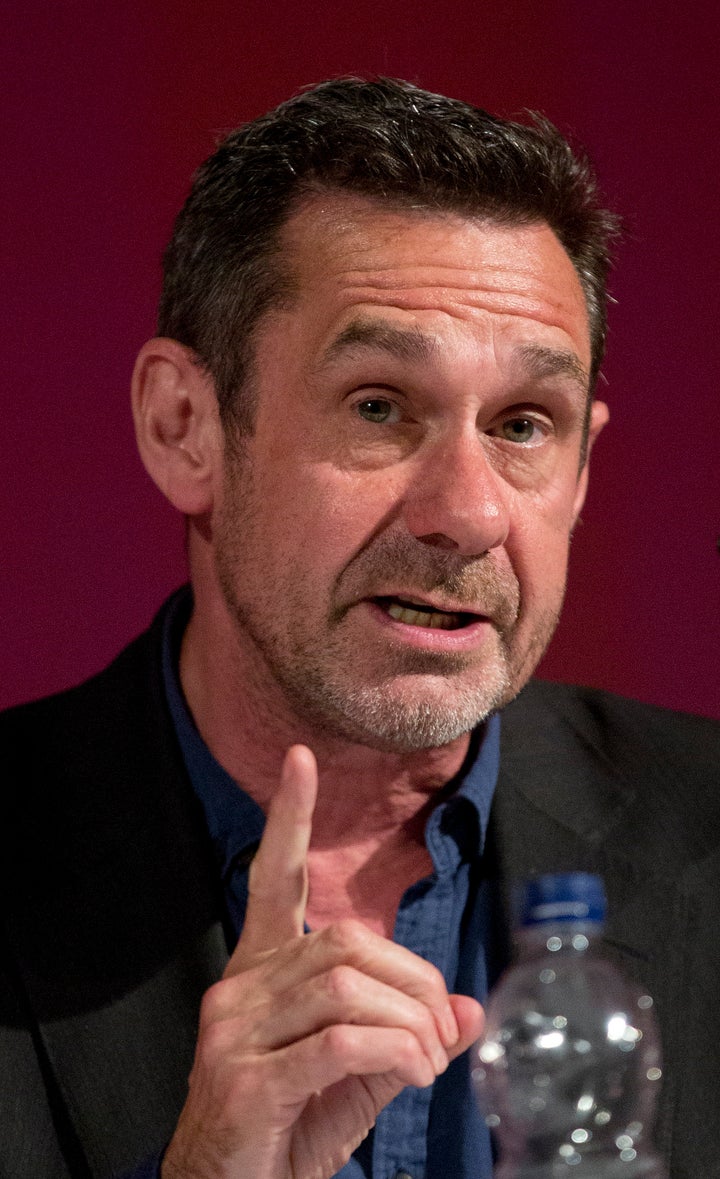 Mason acknowledges MPs have been "badly harassed" and says he is sympathetic. He reminds me he pursued misogynistic internet trolls for Newsnight and "played a part in the jailing of at least one of them". He adds: "The press is out to make an amalgam between what exists and the idea [that it is] something endemic to Corbyn, Corbynism and Corbyn's movement and I really don't think it is."
BBC political editor Laura Kuenssberg attracted the anger of Corbyn supporters after she convinced a shadow junior minister who was resigning to quit live on air. A petition calling for her to be sacked was launched, only to be taken down after it "became a focal point for sexist and hateful abuse", the website 38 Degrees said. Mason did not sign the petition but defends people's right to have it, saying: "It's easier for the BBC to listen to a 35,000 signature petition than it is to deal with 35,000 phone calls and emails." Again, he says he is unaware of any Corbyn supporters being involved in the "unacceptable abuse" Kuenssberg has faced.
Mason will not be drawn on whether her journalism is biased. "I don't want to get into any individual journalist at all," he says. But for Mason, his former employer is the most biased broadcaster when covering Corbyn. "I don't think the other broadcasters have been too bad," he says, adding that both Sky News and ITN, makers of Channel 4 News, have "done alright". He defends political programming like The Daily Politics but says Corbyn supporters' criticism of BBC News is fair.
The corporation's problem is "group think" that comes from so many of its journalists being from similar backgrounds such as private and Oxbridge education, he says. Journalists felt Corbyn was unelectable and had "nothing to lose" in their coverage of him, making them more hostile. Mason says journalists who listened to Corbyn's shadow cabinet deliberations through a door last year were going against "the spirit" of the passes that give them special access to Parliament.
"[The BBC] clearly no made no attempt to understand and explain what he was trying to do, it simply joined in the hounding and pursuit of him." Mason says when he worked at the BBC, doorstepping a senior politician was only ever done when they had refused an interview on a matter of public interest. But that "seemed to go out the window" when Corbyn was elected and journalists regularly began questioning him outside his Islington home.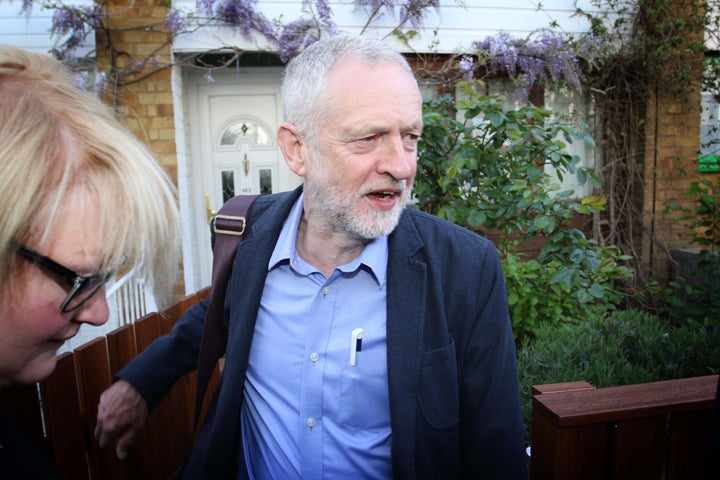 "There's not many Corbyn supporters in these major broadcasters. I know for a fact that there are many supporters of liberal Conservatism and centrist Labourism. They just need to work out a way of covering this radical movement in politics in a way that allows us, the tax payers and licence fee payers, to say: 'You know what, I think they're trying'," Mason says.
"Corbyn and Labour's return to the Radical Left is a challenge to the world of many people who work in broadcast news, it will change their world if we come to power.
"Therefore, I don't blame them for being wary, hostile, mistrustful. It's just, you're not allowed to let that come through to the supposedly unbalanced and impartial reporting." Perhaps sensing I am about to push for specific examples of biased reporting, he adds: "Anyway, that's probably enough about the BBC."
In response to Mason's claims, a BBC spokeswoman said: "The BBC is editorially independent and our news adheres to clear impartiality guidelines. Our coverage of Labour remains impartial whilst airing views from both sides of the party's ongoing divisions."
Mason may have contributed to McDonnell's lecture series but he does not think the shadow chancellor should replace Corbyn. He says McDonnell lacks the "pizazz" of Corbyn who is "the man of that generation" of the Labour Left.
Mason says he sees no reason why Corbyn cannot win the next General Election or at least be best placed to form the next Government. His theory is Brexit will prove the Tories' undoing: No one has a plan for it. It will eventually become clear any plan produced is unfeasible and Brexit will appear to be in jeopardy. "We'll see the polls turn," Mason says, adding Labour will have to step forward with coherent policies on the economy, public services and the "least damaging" version of leaving the EU. With that, Mason believes Labour can win a majority in England and Wales and the SNP would have no choice but to back Corbyn.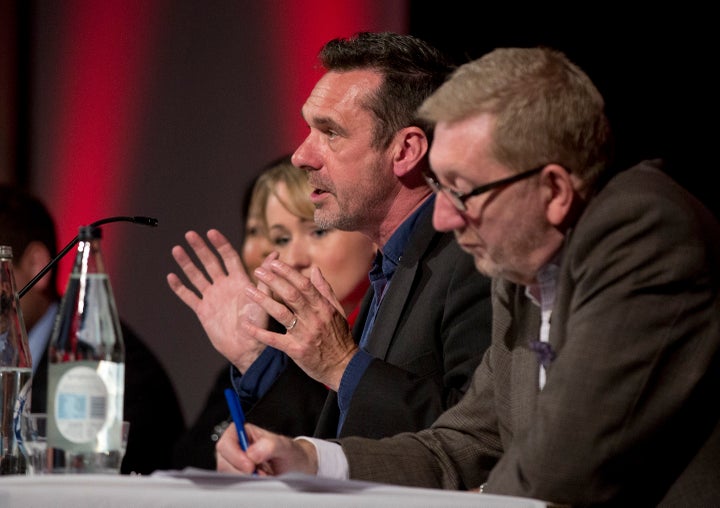 I ask Mason what former colleagues think of the journalism he is doing now. "They express delight that I am now liberated from the shackles of impartiality rules. It took me a long time to be able to get there."
Are they delighted because his work is better or it is better for him personally? "My work is changing. Let's put it that way." He pauses. "I stuck for 16 years to the rules of broadcast journalism because I think impartiality, BBC Trust and Ofcom-regulated journalism, is an important public service. The people who do it are important and we should value them. But there comes a time if you have ideas that nobody else is articulating, it becomes necessary to just step aside."
Apparently undeterred by the hot water people keep landing in by comparing people and events to the Nazis, Mason compares what we're seeing now to the rise of the Nazis. "I think this is The Thirties. We've seen Brexit. We've seen the rise of xenophobia and rise of nationalism in Europe. We've seen Polish guys murdered on the streets of Essex.
"It may be..." He pauses again. "Well let's not go into what may be... History is moving at quite a rapid pace and those of us who have an understanding of where it might end up, need to be free to act and speak out."
Mason sees the Labour leadership election is only part of that battle. He denies being "obsessed" with Labour's plight and asks: "Do I want to carry on engaging in this debate beyond [the end of the leadership battle]? Absolutely not."
"I've got better things to do. I've got journalism to do. I've got documentaries to make, scripts to write. I don't really care what the sort of Twitter-o-sphere of the kind of elite, 1%, think of me," he says.
"As far I'm concerned, I'm just a journalist who happens to see the challenge to Corbyn exactly in the same terms as I saw the Miners' Strike... The question was, on day one, which side are you on?"
Related