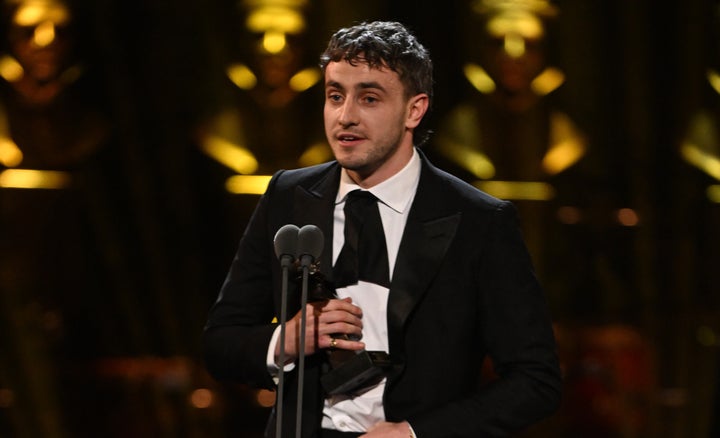 Paul Mescal said he hoped his win at this year's Oliviers would give his mother "a little bit of a lift" amid her current health struggles.
On Sunday night, the Irish actor received the Best Actor prize at the annual theatre awards for his leading performance in the West End revival of A Streetcar Named Desire.
"I hope you get better soon," he said at the end of his speech.
Backstage, Paul told reporters: "My mum and dad are at home. My mum's unwell at the moment, so hopefully it'll give her a little bit of a lift and dad as well who is looking after.
"It kind of feels maybe narcissistic or egotistical to assume that that will help anything, but I hope that it does."
After shooting to fame at the height of the pandemic for his role in the TV drama Normal People – which earned him an Emmy nomination and TV Bafta win – Paul has had another huge year professionally, landing a role in the upcoming Gladiator sequel, as well as his first Oscar nomination.
"I feel like I hear people say it all the time, but it doesn't feel real," he said.
"This doesn't feel at all real. But it's kind of happening at such a rate that there is no time to stop and think, this is a phenomenal feeling.
"But we're on stage tomorrow at 7.30pm and I can't wait. It's the best play, it's the best group of people to go to work with."