The dismembered and decomposed remains of Pc Gordon Semple were found after a neighbour of the housing estate where he was found called police about a "smell of death" coming from a flat, according to reports.
Semple's body was found on Thursday at a property in Southwark, south London, where police arrested a 49-year-old man on suspicion of his murder.
The Mirror reported that a neighbour claimed the suspect answered his door wearing nothing but Speedos and a pair of glasses when residents knocked to complain about the smell.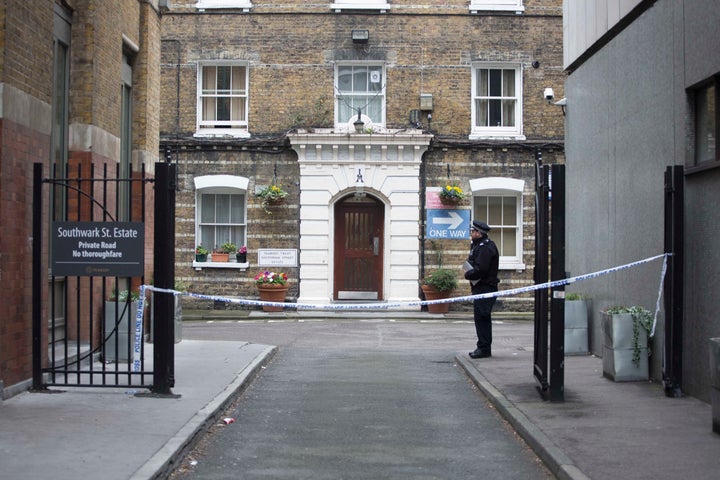 Martin Harris told the newspaper that his brother had complained about an odor coming from the Peabody Estate flat on Tuesday and had asked him to speak to the tenant.
Harris said: "I banged on the door and a man answered wearing Speedos and a pair of glasses.
"I asked what as going on and he said he was cooking for a mate."
Harris said he told the man he was going to call the police, but "he didn't seem bothered and shut the door".
Another resident also told the paper that residents on the estate had noticed this "horrible smell", and after approaching the suspect were told "he was just cooking".
Police said it will take some time to establish how the 30-year police veteran was killed because of "the condition" of his remains.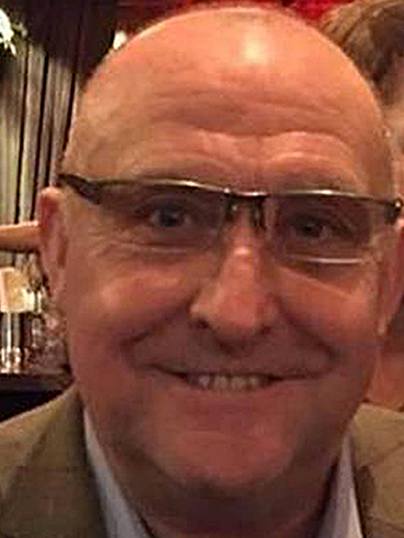 Semple, 59, was last seen a week ago today at 3pm. He was captured on CCTV near London Bridge, a short distance from the property on the Peabody Estate. His partner reported him missing later the same evening.
Earlier, the officer from Greenhithe, Dartford, had a work meeting at the Shard's Shangri-La hotel, which he left at about 12:30pm.
"Your support and help to find Gordon was overwhelming.
"He was a loved partner, brother, uncle and friend to many."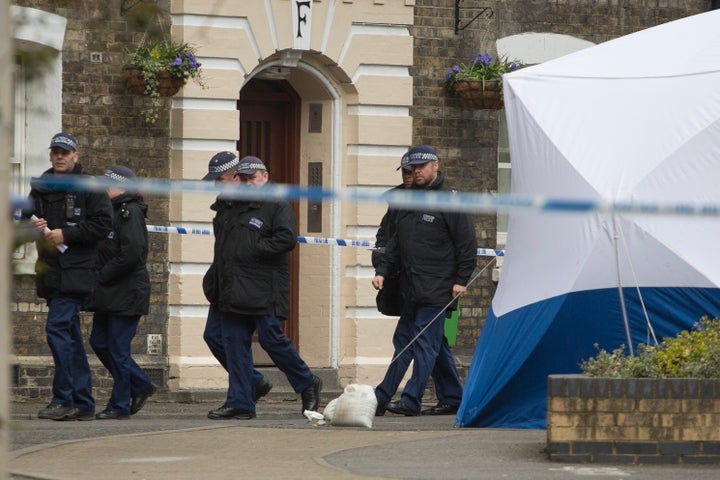 Officers were on Friday continuing a "vital search for evidence" at the crime scene which will take "some time" to complete, Scotland Yard said.
Metropolitan Police Commander Alison Newcomb said: "This is a very sad day for Gordon's colleagues.
"There are many officers who have served with Gordon in London during his 30-year career who will acutely feel his loss."
Newcomb, commander of the territorial policing unit, said officers were called to the Southwark street estate by a member of the public.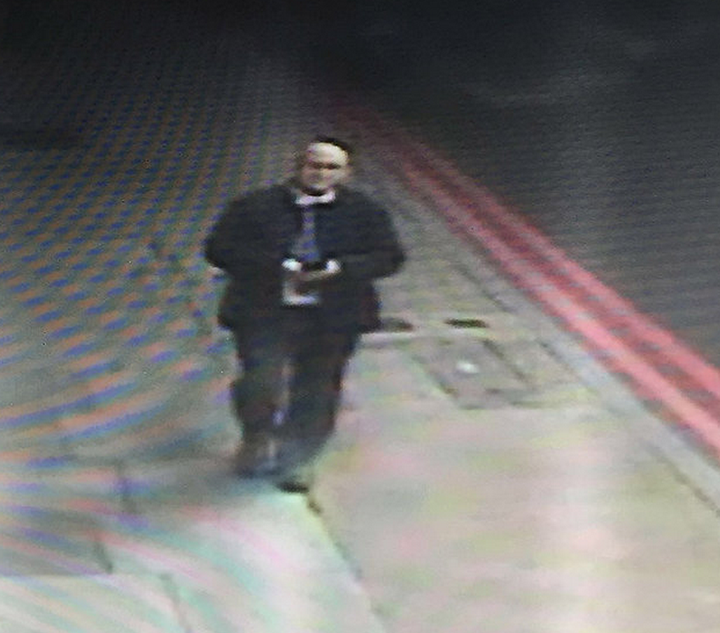 She said: "At that address a man was arrested and human remains were discovered.
"Due to the condition of those human remains it will take some time for the cause of death to be established and for formal identification to take place.
"At this point I do not wish to speculate on what has happened."
Newcomb appealed for anyone with information to get in touch with the force.