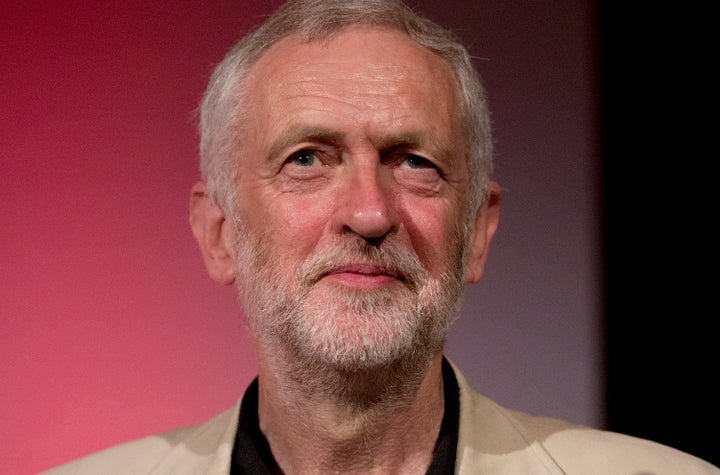 Following a plea from general secretary Mark Serwotka, the Public and Commercial Services Union has voted to review its political campaigning "in the light of Jeremy Corbyn's election as Labour leader".
The move, approved at the PCS conference, means that affiliation to Labour next year will be considered as part of a wider look at how to best serve its members through national politics.
If confirmed in 2017, the 250,000-strong union would have a formal role in setting Labour policy, with votes at party conference and other key rights and duties.
Some in the union also believe that affiliation would help entrench the position of Corbyn and John McDonnell in the party - and protect them from a future coup by 'moderate' Labour MPs.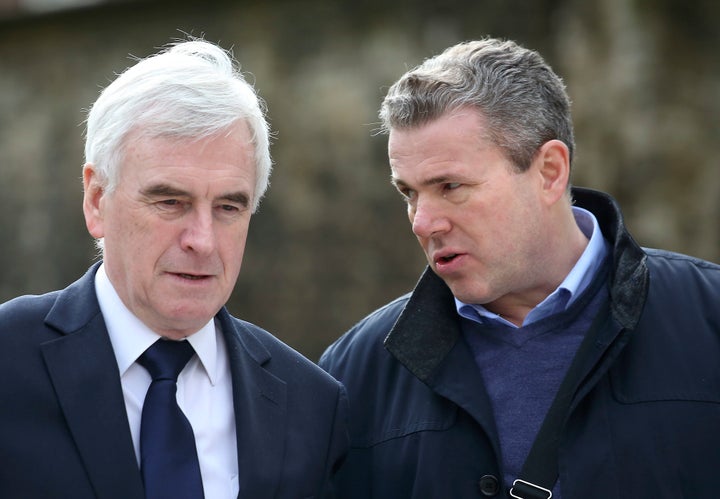 The news came as it emerged that former PCS official Andrew Fisher had been promoted from policy adviser to become Corbyn's new policy chief.
Both the Labour leader and his Shadow Chancellor spoke at the conference this week, telling members that their 'door was open' to closer working with the union on policy development. McDonnell won a standing ovation today.
PCS is one of the most radical trade unions in the UK, frequently unafraid of striking to protect its members and highly critical of the Tory government.
But the union has never been affiliated to Labour and clashed with the Blair and Brown governments over cuts and a string of workers' rights controversies.
Some activists, especially those who are members of rival parties such as the Socialist Party, are wary of formal links to Labour.
Unite's own Labour links were part of the reason the PCS called off plans for a merger with Britain's biggest union.
In recent years, the PCS even considered putting up its own candidates in general elections if none of the parties adequately represented its own stance on a range of issues.
It continues to have strong links with the SNP in Scotland - SNP MP Chris Stephens chairs its Parliamentary group - and Plaid Cymru in Wales.
Other members believe that any formal link to any party risks compromising the union's civil service members' party political neutrality in any negotiations with Whitehall and government.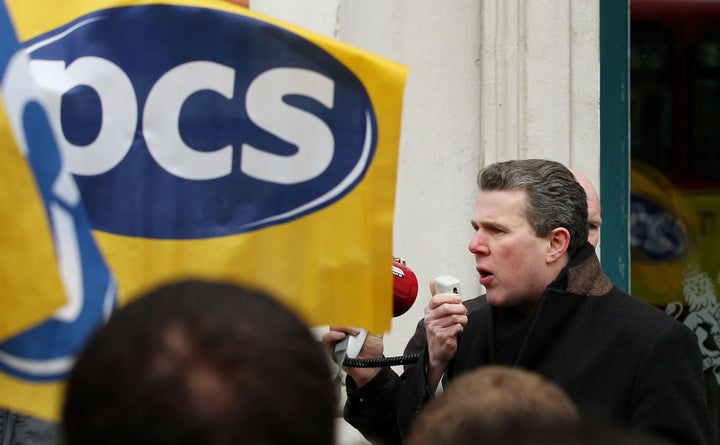 However, the conference vote on Wednesday underlined the feeling common among many members who believe that Corbyn and McDonnell need support in return for their years of backing for PCS causes.
Corbyn and McDonnell have agreed to a long-standing PCS demand to bring back national pay bargaining, scrap the 1% pay freeze for public sector workers and to repeal some trade union laws.
Under motion A36 passed at the conference today, the union agreed to review its 'Make Your Vote Count' operation, its policy of "supporting or standing candidates in exceptional circumstances" - which had meant opposing or criticising some Labour candidates - and the union's relation to anti-austerity parties in devolved administrations.
Crucially, the motion pledged to review "our relations with the Labour party, including the issue of affiliation". It was passed by 70,823 votes to 64,772.
Serwotka said in the last 12 months the union had seen a "political earthquake" in UK politics with the election of "an anti-austerity leader of the Labour party".
He said Corbyn's election presented "an opportunity to exert more influence on Labour's policy development through our longstanding relationships with Jeremy and shadow chancellor John McDonnell".
"If you close your eyes when Jeremy Corbyn or John McDonnell are speaking to conference you could easily think you were listening to a member of our NEC," he added.
"Jeremy Corbyn's announcement to restore national pay bargaining is a historic announcement and we need to look at how we can support him and John."
After 10 years in the post, McDonnell had to step down as chair of the PCS Parliamentary group when he became Shadow Chancellor. But he was elected honorary life chair.
A senior Tory source told HuffPost that the PCS's move towards formal links with Labour underlined how far left the party had become.
"Serwotka's comments tell you everything you need to know about the Labour Party. Its policies would wreck our economy, destroy jobs and jeopardise our nation's security.
"As Labour's own report into the party's future made clear, it has become completely irrelevant to the vast majority of working people in Britain."