Filling an Amazon basket with books might be cheap, but it doesn't replicate the joyful satisfaction of a proper bookshop – of a Saturday afternoon spent discovering a new literary crush in a place with four walls, paper you can smell, and a good selection of hardbacks.
The atmosphere in Penguin's 'Like a Woman' store - popping up this week for International Women's Day and selling only female authors - has that reassuring calm that only a library or bookshop can achieve. Decor-wise it sits neatly in a venn diagram of Waterstones, an IKEA showroom (pretty sure I have that same rug at home) and your favourite night out where Destiny's Child and Spice Girls are on repeat.
Zainab Juma, who created the space to promote female authors, is on the till: "Phrases like chick lit are used to devalue female writing and the people who want to read it," she explains. This place is all about celebrating them.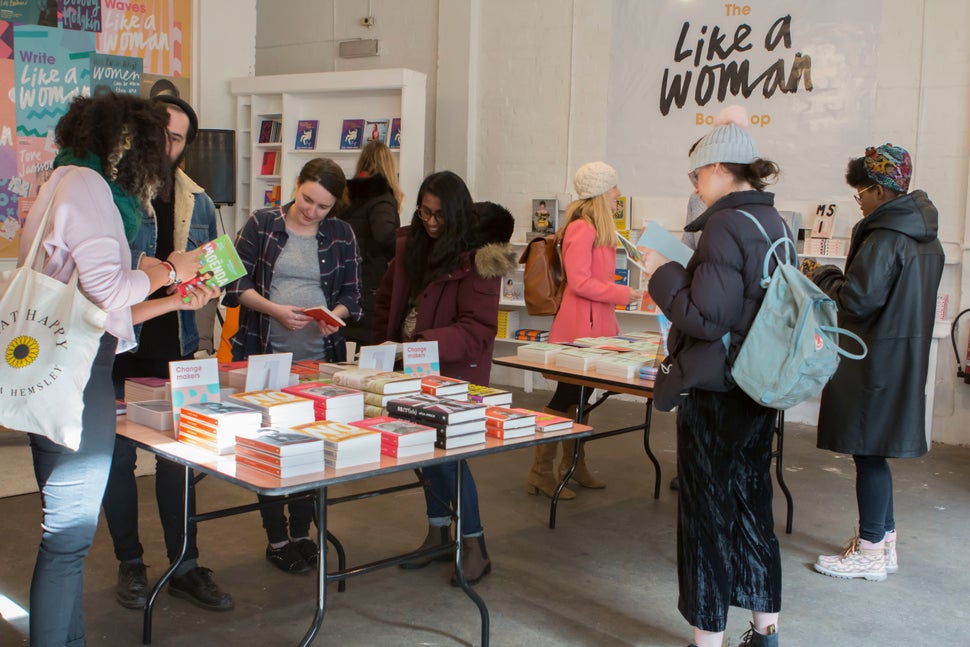 In the window are Zadie Smith's 'Swing Time' and 'The Power' by Naomi Alderman, books I've recently ticked off my list, so I ask Juma to help me find something by a new author and she shows me to a table signposted 'Women to Watch' spread with a perfectly-curated set of four hardbacks.
"When you look at best seller lists or people's book shelves, generally there are a lot of women authors there. But somehow this visibility doesn't translate into greater moves towards equality," Juma says, "Women just aren't noted for how much they contribute towards our culture."
I settle on Kerry Andrew's debut novel Swansong, published six weeks ago, a novel that combines horror and coming-of-age genres. It's a tale of protagonist Polly, who goes to the Scottish highlands to escape her potential involvement in a murder, but ends up caught up in something darker. The next day, I miss my stop on the tube because I'm so engrossed.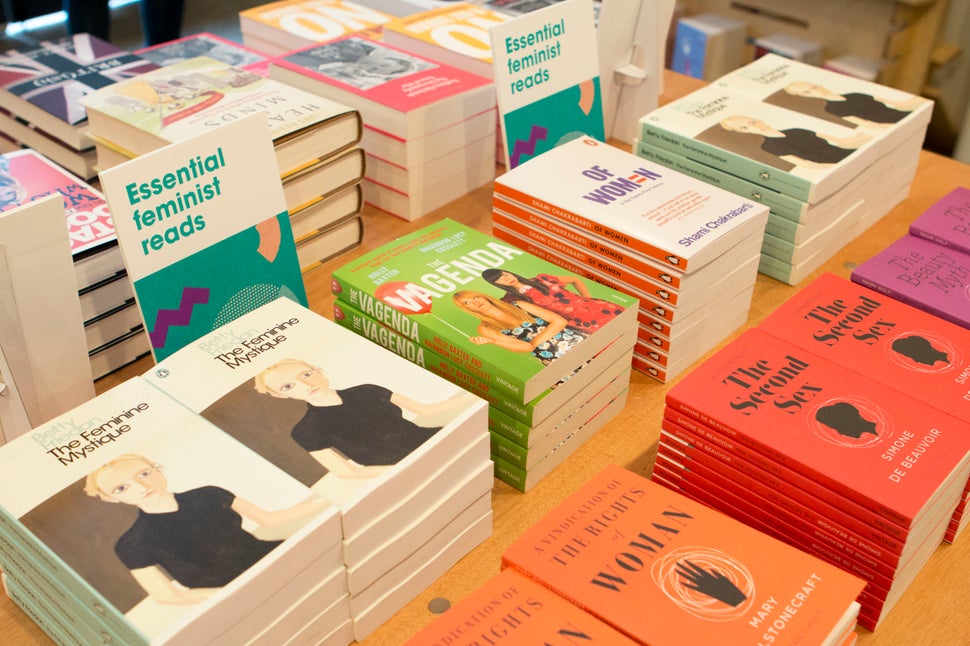 The shop is busy enough for a Monday afternoon; browsing the shelves alongside me are at least 10 other women and a couple of men. The work is categorised into fiction, sport, children, cookery, poetry, and neglected classics - older works never given the recognition they deserved. In the children's section, I spot the staple literary diet of my childhood - Beatrix Potter, Jacqueline Wilson and J.K Rowling - laid out on the shelf. I'd never really stopped to think about the fact they were all women.
Juma continues: "Of 50 Booker Prize winners, there have been 17 women. And of 114 Nobel Literature Laureates, there have been 14 women."
But are the customers here for the politics? Alfie, 26, tells me he's popped in because he enjoys browsing books on his lunchbreak. He is clutching a meal deal as we speak: "I like books and work round the corner. I just wanted ten minutes to browse."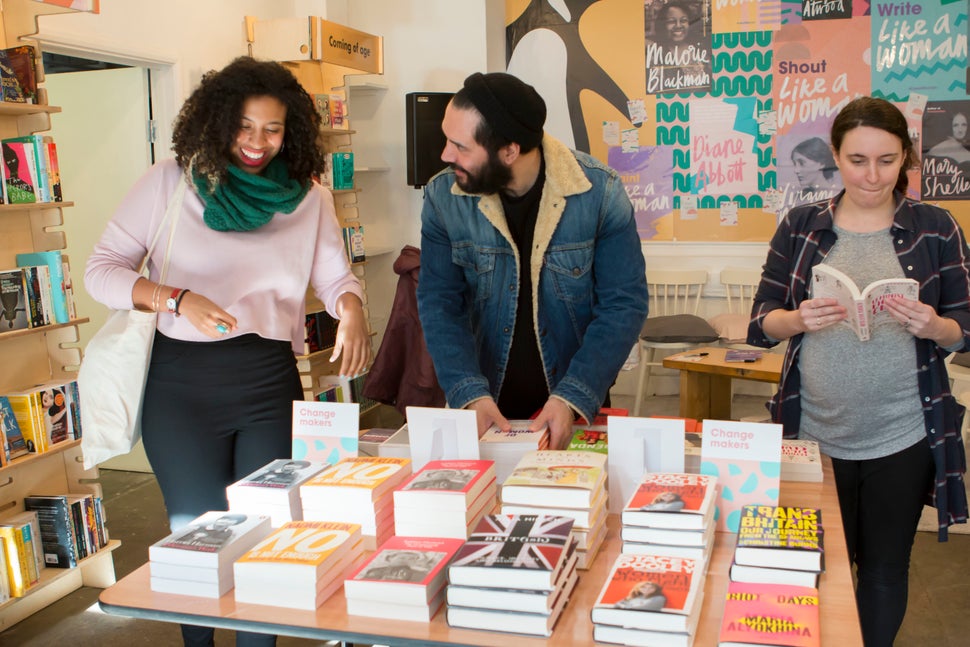 Tala Ali, 27, and her coworker Kat Spiewak, 28, are visiting for similar reasons: "We were just walking past and saw that the space had changed. It changes quite a lot. It was only when we came inside that we realised it was all female authors."
That's the thing about Like a Woman, it doesn't feel in-your-face or gimmicky – just a great bookshop: I see at least five customers parting with cash, and even when the till has a tech malfunction several customers are more than happy to come back and pay for their books after work.
The whole vibe feels sincere in its intentions. A mural on the back wall asks visitors to leave a note about the women who inspire them - Buffy the Vampire Slayer, Nina Simone, and Mindy Khaling's Office character Kelly Kapoor – the answers are perfect. Another reads: "My primary school teacher who taught me to love reading."
There is also a charity aspect to the shop. Visitors can donate a book to a child living in a refuge, as part of a partnership with Solace Women's Aid.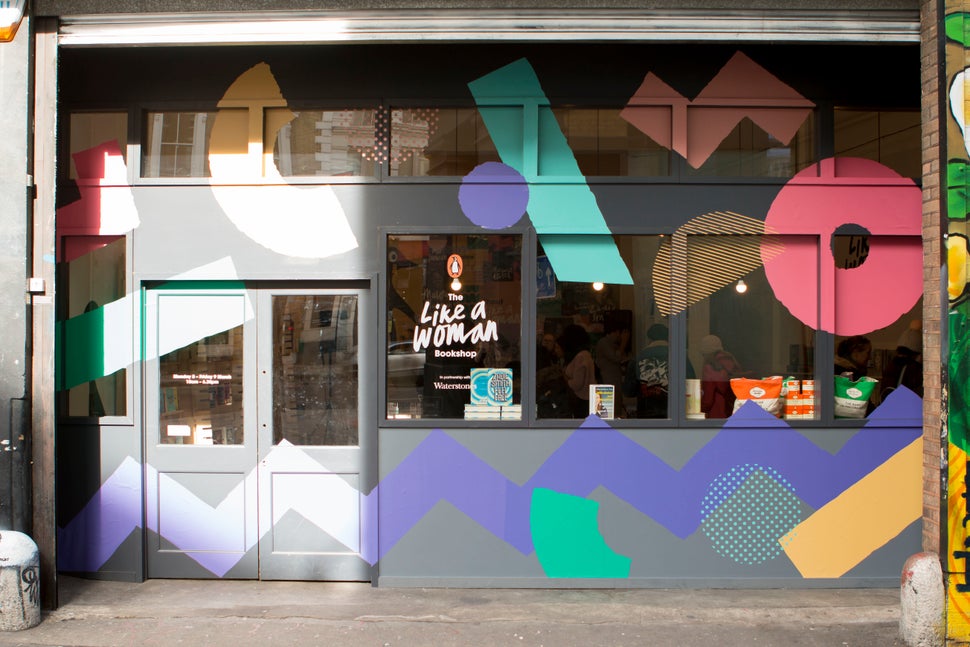 In an age where 'safe spaces' are called for and contested in equal measure, Juma has managed to created a space, albeit temporary, that really does feel safe. "We've had really positive feedback so far, both from people visiting and online supporting our campaign," she says.
"And to be honest, negative reactions only strengthen our resolve. Because if having a space that is just about women's voices is seen as an anomaly then we've already identified a bit of a problem."