A 94-year-old woman has died after toppling backwards while on an escalator in a Sutton branch of Marks and Spencer.
The unnamed woman is believed to have lost her balance during an afternoon trip to the store on Monday.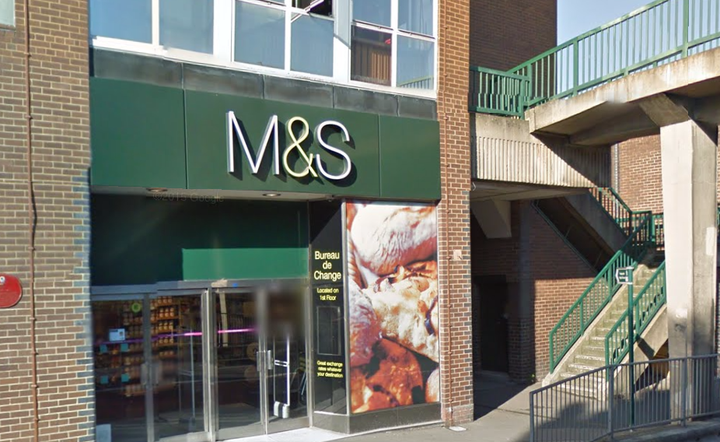 "Her body was just there. But instead of calling 999 staff just called for the member of staff who was a first aider but she had gone home.
"They got clothes rails and long dressing downs and hung them up around her and used it to block the top of the escalator and put them round her body.
"They tried to get people out of the way, so people didn't know what was going on, they were still shopping and going around the store."
But an M&S spokesman said the woman was tended to immediately by a store first aider, who followed instructions from paramedics over the phone before an ambulance arrived at the store six minutes later.
He added: "The emergency services were called to our Sutton store yesterday afternoon following a tragic customer accident.
"We responded immediately by calling the emergency services and attending to the customer's immediate needs. The London Ambulance Service arrived within minutes of being called and offered their full support. Our thoughts are with the customer's family at this tragic time."
An LAS spokesman said:"We were called at 3:37pm on Monday 14 March to reports of a person fallen at a shop on High Street, Sutton.
"We sent an ambulance crew and a paramedic in a car to the scene, with the first arriving within six minutes.
"Sadly, despite the extensive efforts of our crew, a woman died at the scene."
The store was open on Tuesday as usual.