You've sent unicorns, dragons and smiling poos. Now, you can finally send a period emoji.
Unicode – the organisation that manages the distribution of emojis – has confirmed a blood drop-shaped emoji is included in its February 2019 emoji release, meaning it'll be appearing on our keyboards around springtime.
It comes after more than 55,000 people called for a period emoji to be added to the global emoji keyboard last year, in a campaign led by girl's rights charity Plan International UK to help break down the silence, stigma and taboos surrounding periods.
We look forward to sending it to our entire contact book once a month.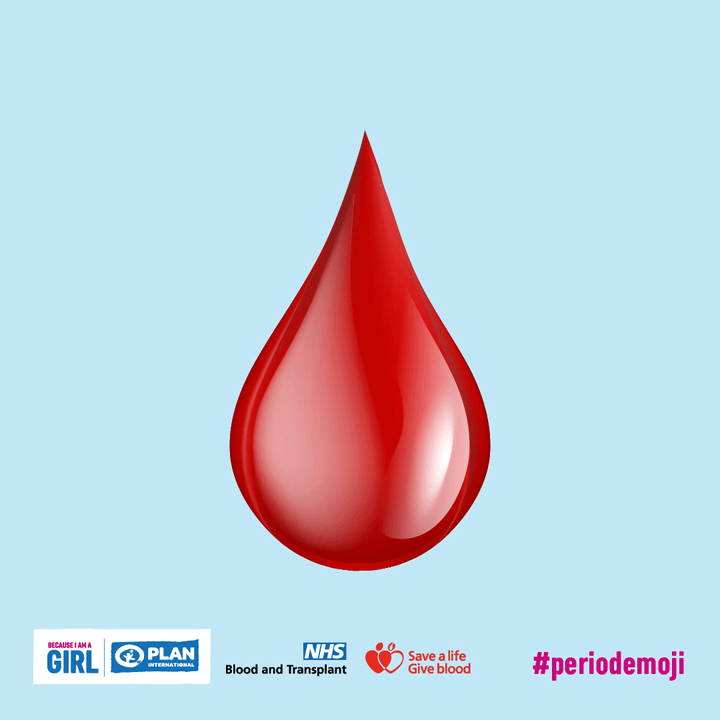 The latest emoji update also includes the introduction of dozens of graphics illustrating disability and accessibility, including prosthetic limbs, a hearing aid and people using mobility aids. Disability charity Scope has praised the move.
"Social media is hugely influential and it's great to see these new disability-inclusive emojis," charity spokesperson Phil Talbot told the BBC.
"Up to now, disability has been greatly underrepresented. We'd also like to see greater representation of disabled people and disability across all parts of the media and social media."
Other less monumental additions to the keyboard include a waffle, an otter, a ballet shoe and a flamingo.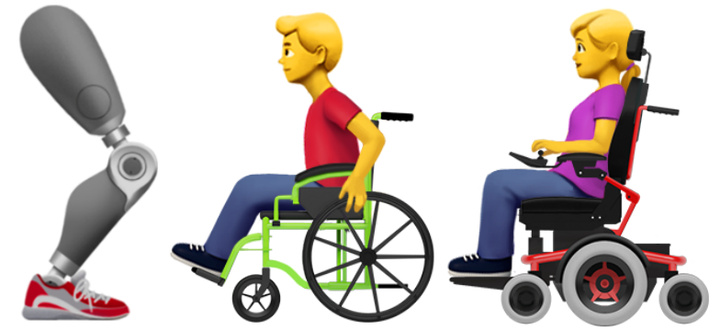 The blood drop emoji is the result of a successful submission to Unicode from Plan International UK and NHS Blood and Transplant.
Research from Plan International UK found around half (47%) of 18-34-year-old women believed a period emoji would make it easier for them to talk about their periods with female friends and partners.
Lucy Russell, head of girl's rights and youth at the charity, said: "The inclusion of an emoji which can express what 800 million women around the world are experiencing every month is a huge step towards normalising periods and smashing the stigma which surrounds them.
"For years we've obsessively silenced and euphemised periods. As experts in girls' rights, we know that this has a negative impact on girls; girls feel embarrassed to talk about their periods, they're missing out, and they can suffer health implications as a consequence.
"An emoji isn't going to solve this, but it can help change the conversation. Ending the shame around periods begins with talking about it."