Young women are not seeking help for menstrual symptoms they're concerned about, including heavy or irregular bleeding and severe pain, because of the shame and silence around periods.
A new survey by girls' rights charity Plan International UK revealed the majority (79%) of girls and young women have experienced symptoms linked to their period that worried them, but haven't seen a doctor or health professional.
Alarmingly, more than a quarter of girls and young women (27%) said they hadn't seen a doctor or health professional about their concerns because they had felt too embarrassed, with nearly one in 10 (8%) saying there was only a male doctor available and they didn't feel comfortable talking to them.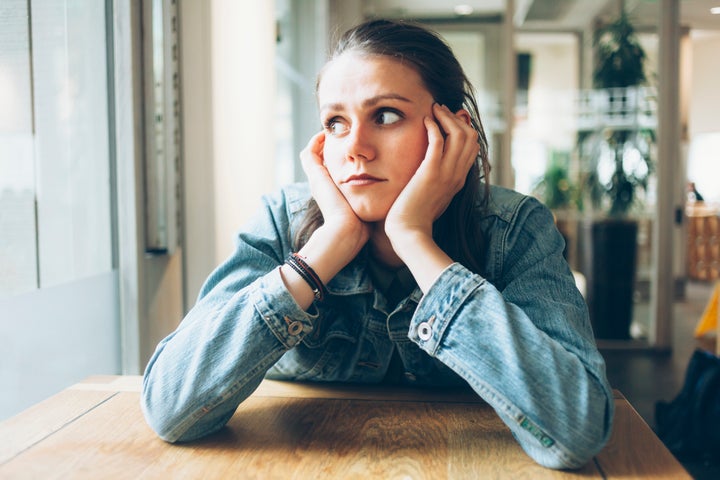 More than 1,000 girls and young women aged 14-21 years old who have started their period took part in the survey. Almost one-third (29%) said they have experienced heavy bleeding while almost two-fifths (38%) have experienced severe period pain. A quarter (25%) have experienced periods that are heavier than usual while almost one-third (32%) have had irregular periods. Around two in 10 (23%) have been concerned about missing periods, while 19% said they have felt depressed.
The NHS recommends seeing your GP if you are concerned by any of these symptoms, yet more than half of girls (54%) said the reason they hadn't sought medical advice was because they thought their symptoms were normal at the time, and 13% said people had told them they were exaggerating.
The survey comes as Plan International UK launches a first-of-its-kind report, which looks at the period stigma and taboos girls face in the UK, along with what education they receive and problems they have affording sanitary products.
In the report, the charity calls for improved teaching materials to emphasise the fact that everyone's period and experience of menstruation is unique, help to identify healthy and unhealthy symptoms, and include the emotional, social and practical aspects of periods as well as the physical.
Tanya Barron, chief executive of Plan International UK, said: "The stigma and taboo around periods is creating a wall of silence, with girls struggling to understand their own bodies, and feeling too ashamed to speak out when they think there's a problem.
"Better education for both boys and girls is needed to bust taboos and make sure girls know when the symptoms they have are healthy and normal or when they need to seek medical advice."