Considering it's been over a decade since Diversity triumphed in the third series of Britain's Got Talent, long-serving troupe member Perri Kiely has been something of an unlikely constant throughout the uncertain year that 2020 turned out to be.
The 25-year-old began the year as a frontrunner on the most recent series of Dancing On Ice, making it all the way to the final alongside partner Vanessa Bauer, finishing as the year's runner up.
Perri then rounded off the year by appearing on both BGT's Christmas episode and a skating special of The Real Full Monty, and has also been waking up Kiss FM listeners since August as the station's new breakfast show host.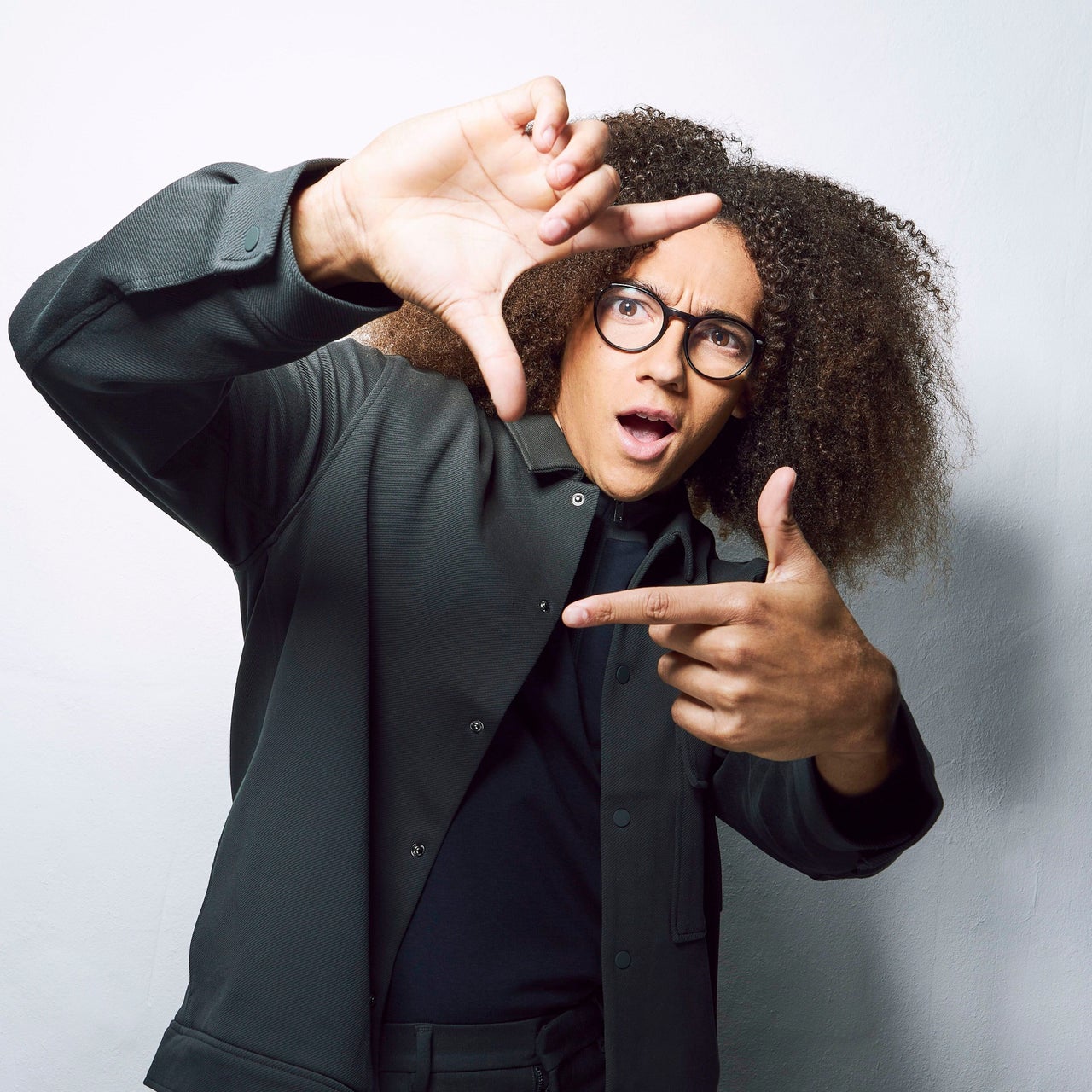 Truly, is there anything he can't do?
As part of HuffPost UK's interview series 2020: The Year That Wasn't, we spoke to Perri about navigating his jam-packed year and why he has no regrets about Diversity's much-publicised BGT performance…
Thinking back to January, how did you feel looking ahead to 2020?
Super positive. In January I was starting on Dancing On Ice, and the year was looking super busy. I remember telling myself, '2020 is going to be a good year, it's going to be really eventful, there's going to be loads to look forward to'.
I remember being on Dancing On Ice, actually, and the news being on in the backstage area, and there being all of this Covid chat, and everyone being like 'is this serious?' or 'it's mad what's happening over there'.
And then it all kind of kicked off – if there'd been a week's difference in Dancing On Ice ending when it did, I don't think the final would have happened, which is crazy. We just missed it.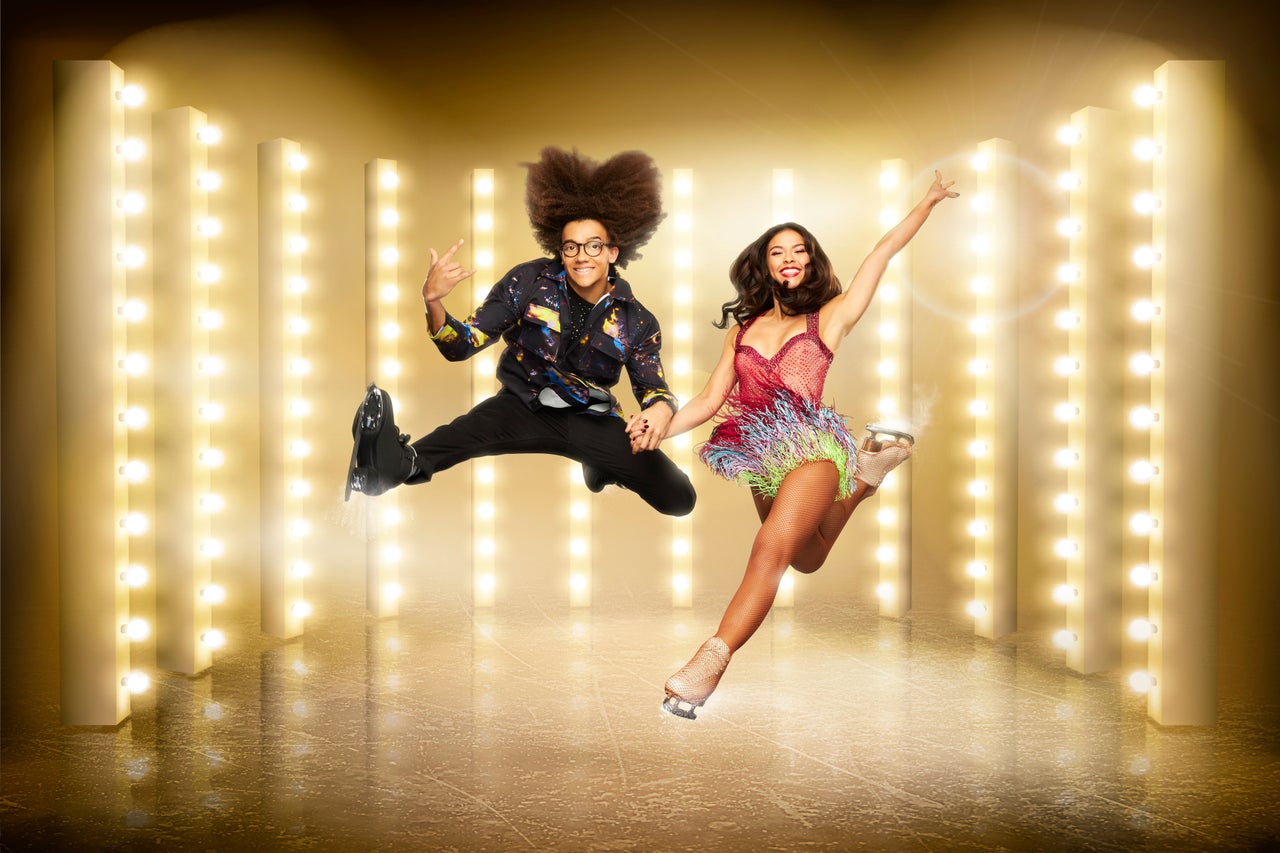 How did lockdown affect what you already had planned for the year?
Oh my god, pretty much everything changed, you know? Me and the boys, we're performers, and we couldn't meet up, we couldn't be in groups, we couldn't have an audience, we couldn't do rehearsals. So it kind of put a stop on absolutely everything.
Thank god for Facetime and things like that – but even though we could do Facetime and rehearse and train that way, it's like, what are we actually rehearsing and training for? It was a bit of a weird time for us, because once again, it's amazing to say we're busier now than we ever have been, only for the world to completely stop, it's insane.
How did you make it work in 2020 and what are you most proud of?
I think it's got to be the Kiss breakfast show that I'm most proud of, you know? That was really weird as well – we got the call about taking over the Kiss breakfast show mid-lockdown. So it was like, 'OK, the world's ending', and then all of a sudden this crazy opportunity came about, which was amazing.
At the same time, me and Jordan weren't even crazily experienced on the radio side, so we had to make it work – but we still couldn't go in and practise and do whatever we had to do. But the fact that we're now doing it, we're pulling it off and we're enjoying it, it is quite an achievement.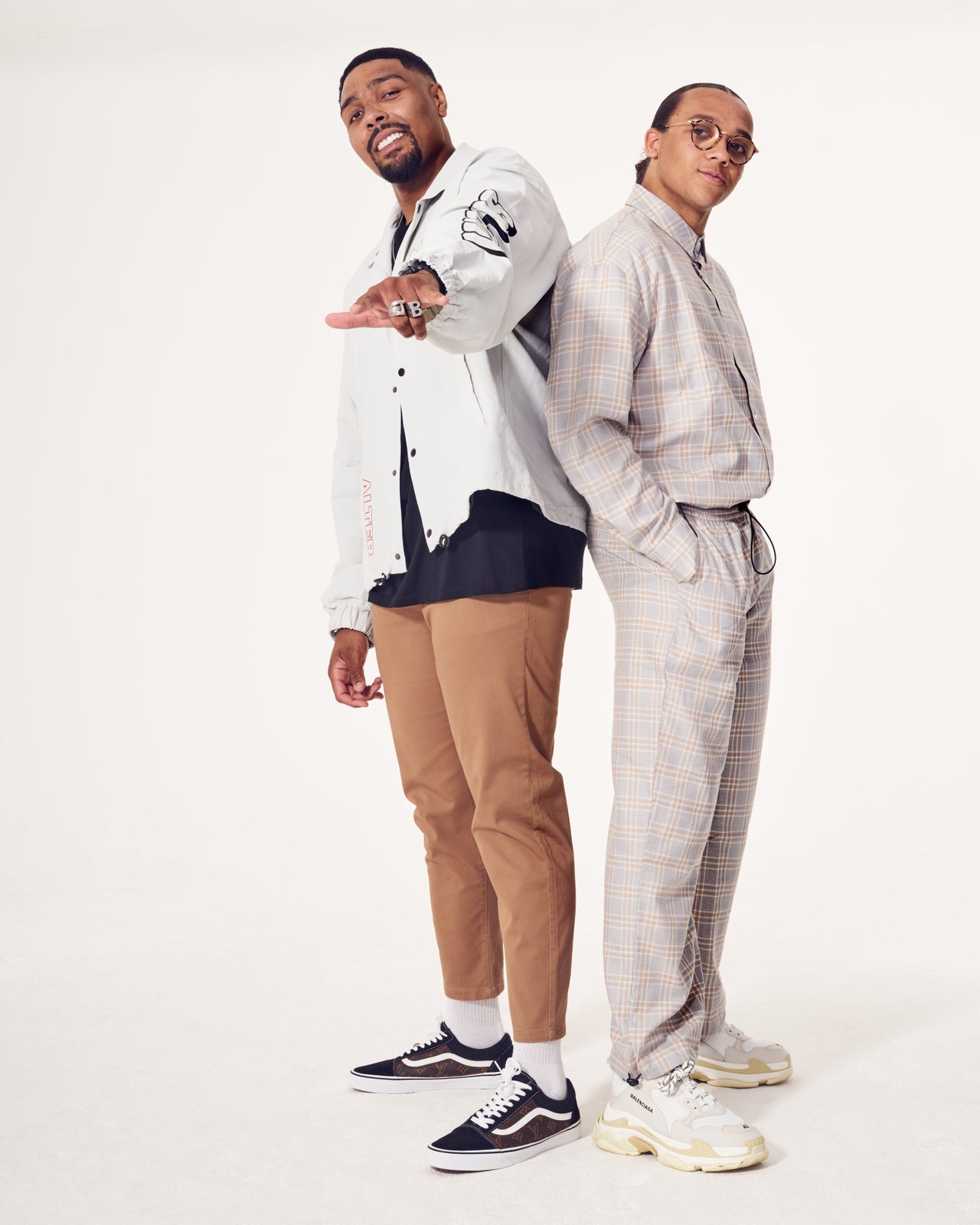 Diversity's Britain's Got Talent performance sticks out, too – it sticks out like a sore thumb in terms of Ofcom complaints! But it was amazing to go back to Britain's Got Talent, with such a strong message.
The performance was a sum-up of 2020: how crazy has this year been, the events that have happened in it, but everyone is sticking together and if we have hope we can get through this. So it was amazing to go back and do that. Of course, there was a little bit of backlash, which was more than expected, but it was still a bit mad.
With any performance you do, not everyone's going to like it, and when you bring in a subject like that [the majority of complaints referenced the Black Lives Matter aspect of Diversity's performance] to TV, of course you're going to expect people to say things... but I think it was like 24,000 complaints to Ofcom, which is insane, it's unheard of. Especially when you're not doing anything wrong, you're just saying it how it is.
And when it's something that we need to be talking about, and something that's close to our hearts, we're not going to shy away from it. It wasn't a "Black Lives Matter" routine at all, it was a sum-up of 2020 – but if you're doing a sum-up of 2020, you can't leave out something as big as that.
Some people have asked us, 'do you regret it?', but we don't regret it at all. The minute [troupe leader Ashley Banjo] said, 'this is what we're going to do', we were all like 'this is amazing, perfect'.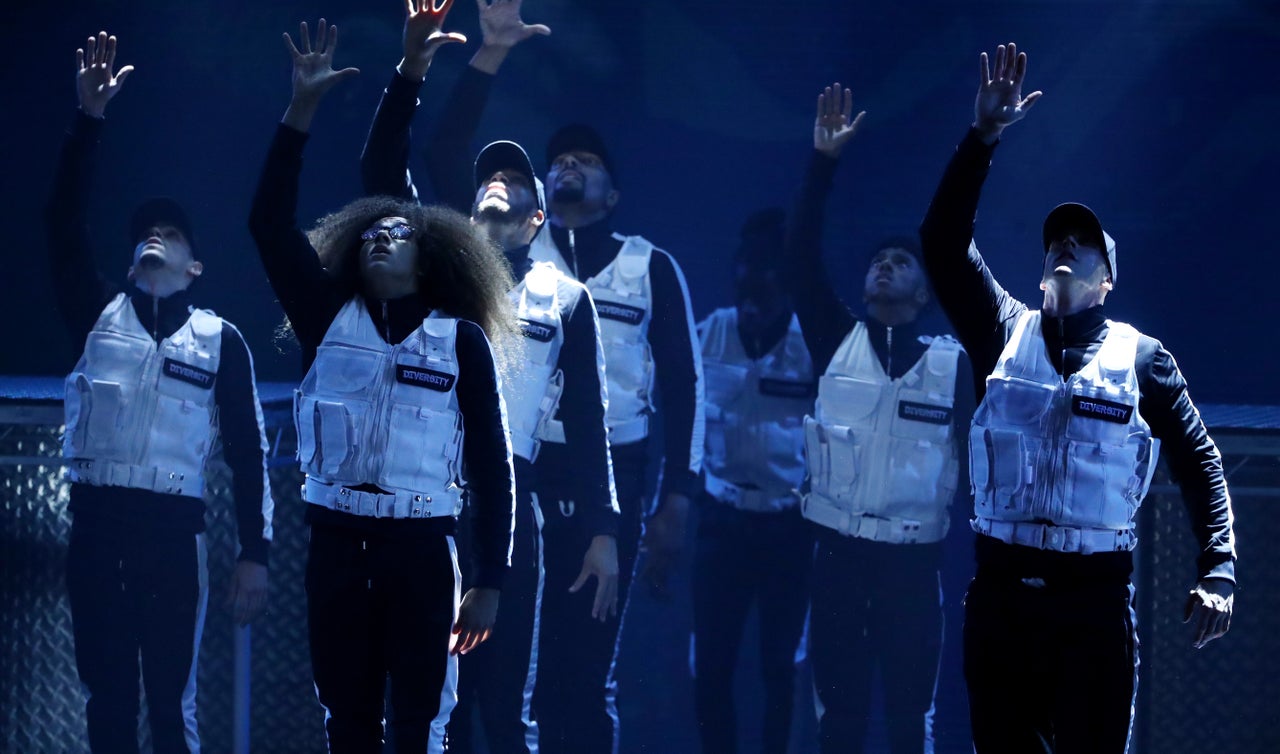 We'd never been those types of people to be "controversial" or put ourselves out there like that, but this was more than important, this was actually happening in the world, and we were given a platform of that scale – to us it was common sense.
We're all really proud of it, everyone around is us super proud. And it's incredible to see the amount of people that have come up to us and kind of said they stand with us and respect everything that we've done. People that you wouldn't expect to say that, too.
What's one thing that got you through lockdown?
TikTok was my saviour, I can't lie. I feel like with things like Instagram and maybe even Twitter, it can be a little bit fake, you know, you're showing the best version of yourself. But whenever I go on TikTok, it's just people having a laugh, taking the mick out of themselves and dancing about – whether you are a professional dancer or you are just getting involved in a challenge. It kind of popped off at the best time.
And not only did it take up all that time and give us something to focus on, everyone was in the same boat, so everyone was interacting with each other and trying new things, and I think it just put a smile on everyone's faces, to be honest.
What did you find to be the biggest challenge or the lowest point of the year?
I think for me it was just being away from everyone. I'm with the rest of the boys every single day, even if we have a day off we're together, so it was hard being on my own.
But at the same time, it's all relative, because I'm still lucky enough that I've got a garden, I can go and sit out in the sun and make Tik Toks, and do some training, whereas imagine living in like a high-rise flat, with nowhere to go, literally being stuck indoors. So it's all been a bit mad, I think we're all just happy that we made it through.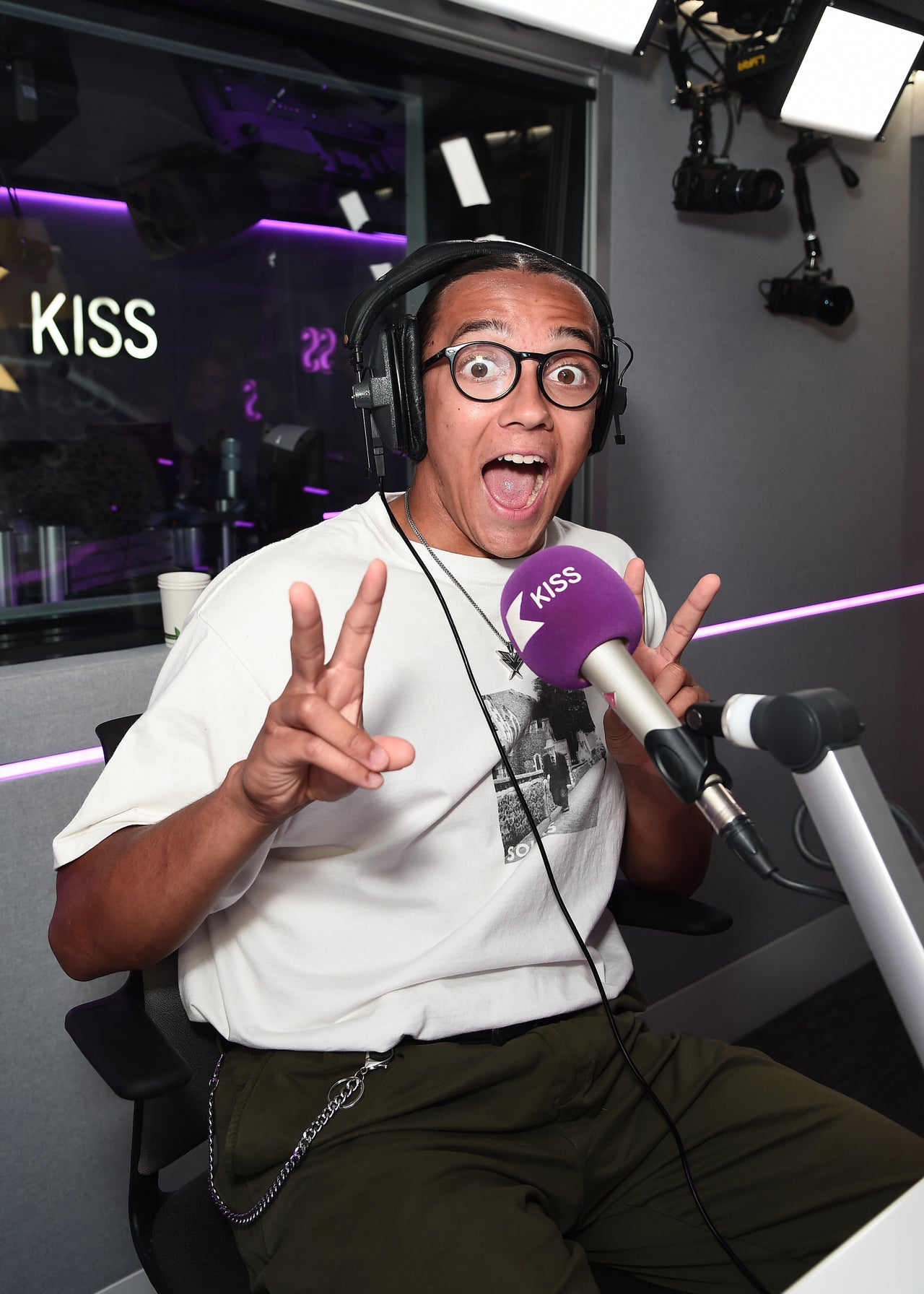 What's the biggest lesson you're taking away from 2020?
I think just 'if we can get through this year, we can pretty much tackle anything'. You know what I mean? I don't think you could throw much more at us – maybe if aliens invaded or something... but aside from that, there've been so many obstacles thrown in everyone's way, and everyone has found a way around it, and a new way of working.
How do you feel now looking ahead to 2021?
I do feel positive, I feel like there's still loads to come. Like I said, we're all finding new ways to get around all of this, so I feel like we'll all be OK. I feel like it's all still going to be weird for a little while, but I think you've just got to have that positive mental attitude.
And I won't ever take things like family and friends for granted again. We're busy all the time, and you kind of lose track of it a little bit, but now it's put into perspective for everyone that all that stuff really matters. So I'm going to take that with me into 2021, for sure.
Listen to Perri and co-host Jordan Banjo on the Kiss Breakfast Show, weekday mornings from 6am or catch up on the Kiss Kube app.
This interview has been edited for clarity and length.