BBC radio listeners were baffled on Saturday morning when music producer Pete Waterman was used in a debate about renationalistion of the railways.
Today host Mishal Husain described Waterman as "a rail enthusiast whose spent his life travelling on trains and who also has worked for British rail".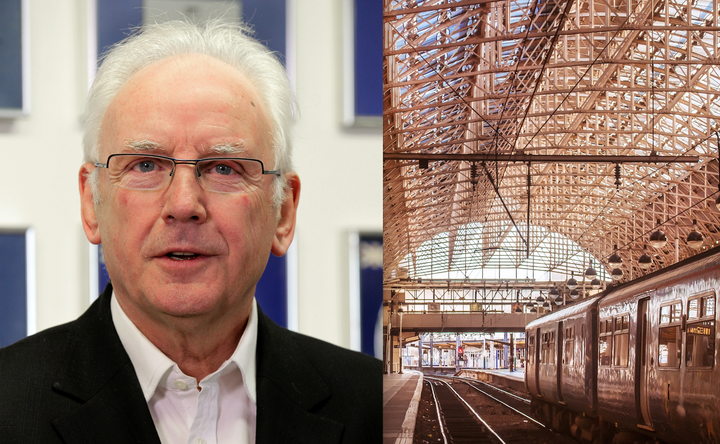 Waterman appeared on the programme with Ellie Harrison, who is calling for re-nationalistation under the 'Bring Back British Rail' campaign.
He argued that his experience of private railways was "superb" and dismissed Harrison's views as "politically driven."
Waterman said he had travelled on trains regularly since 1968 and, "I can tell this young lady here has never travelled on it daily since 1968."
Youg polling suggests 60% of people want the railways to be renationalised, but Waterman argued that calls for nationalisation were "not driven by the customer base".
He justified this by saying the train he catches "three times a week from either Runcorn or from Warrington" is always full, "and I never saw that when I started commuting in '68, so that belies all polls."
Harrison hit back, claiming that whenever she spoke on the BBC, the only guests it could apparently find to argue for rail privatisation were "highly-paid lobbyists from free market think tanks, or... millionaires like Pete Waterman".
People were confused by Waterman's appearance as an expert:
In fact, Waterman has owned several train businesses including the London and North Western Railway, which he sold in 2008, and has also made documentaries about the railways.
He is a fan of model trains and owns the model railway business Just Like the Real Thing, as well as being involved with training schemes for apprentices in the rail industry.
When Harrison claimed private rail companies have "failed" because of the high fares and subsidies needed from the Government, Waterman disagreed.
"I've travelled on it daily since 1968 and I can tell this young lady here has never travelled on it daily since 1968, 'cos certainly her views are politically driven, and not driven by the customer base," he said.
"And all the subsidy arguments, by the way... there's a reason we've got such high subsidies, because we did nothing for 50 years to our railways. You can't do nothing, and suddenly have a service that's what we've got today from nowhere. You have to pay for it."
Asked by Husain if he could understand that people are "frustrated" by the railways and wanted them renationalised to make them "accountable to the taxpayer, rahter than to shareholders," Waterman said: "I certainly don't believe that."
"Certainly the service that we get on the West Coast now is the best I've ever seen in all my travelling life. It is superb," he claimed.
"The trains are pretty well punctual every week. Subsidey is a very, very complicated subject. Now let's get one thing very plain, railways do not make money. They never have done and they never will do. They always need a public subsidy and will always need a public subsidy if you want the service you've got."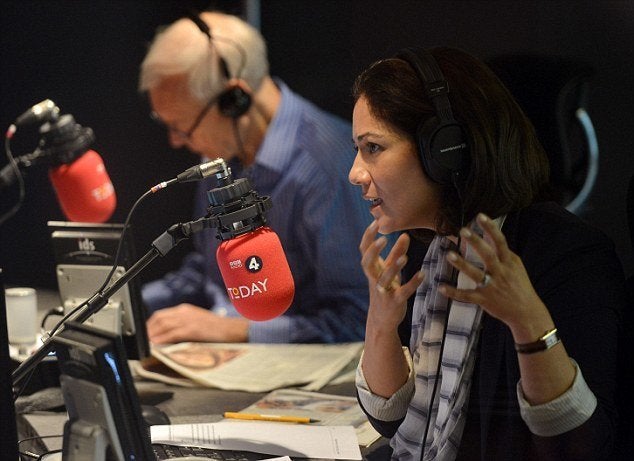 Harrison said she "absolutely" didn't agree with Waterman's claim that her views were politicsed, saying she started it as a "frustrated passenger".
"It's not politically driven at al, this campaign has support from across the political spectrum."
But Waterman continued to say Harrison's standpoint was politicised, saying she must also want to nationalise buses and electricity companies: "If we're going to go ideoogical, let's go all the way and do everything."
Harrison agreed that "bus companies should be in public ownership" and added: "I would just say that whenever I am asked by the BBC to talk about the railways, the only people who you can find to debate the issue with are either highly-paid lobbyists from free market think tanks, or they're millionaires like Pete Waterman, and that says it all to me.
"The passengers on the street want public ownership."
"All right, it's a political issue then," Waterman snapped back. "You've brought it down to me being a millionaire, so it's a political issue."
"Well, you can afford the train tickets can't you Pete?" Harrison replied, before being cut off again by Waterman, who said: "In 1974 I wasn't a millionaire and I still travelled every day of the week."
Before things could get more heated, host Mishal Husain ended the discussion, remarking that rail nationalisation was "perhaps a political issue, certainly an emotive issue."