Matty Jones' kidneys are slowly deteriorating and it's endangering his life.
But the drug that his family claim can save him are not currently available on the NHS.
Worried about Matty's declining health, his father Nick Jones has urged members of the public to sign an online petition calling on the government and NHS to make the drug available to his 15-year-old son.
"There is only one drug, Eculizumab, in the UK that can give him a chance at a normal life, but doctors aren't allowed to give it to him," Nick wrote on Change.org.
So far, his petition has acquired more than 300,000 signatures of the 500,000 needed.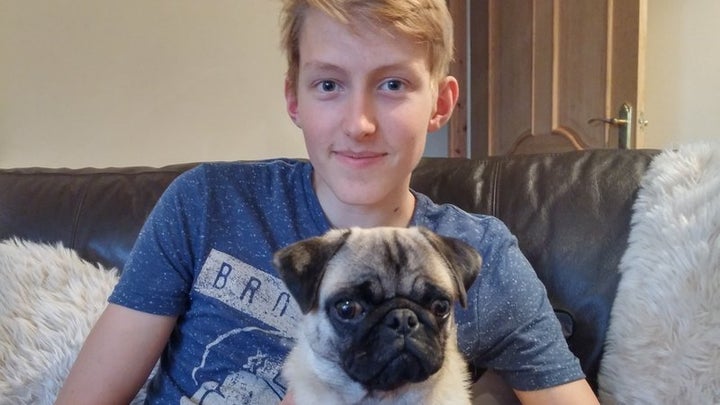 Matty, who is from Chester, suffers from a very rare condition called dense deposit disease (DDD).
This is where large proteins gather and prevent the kidneys from filtering waste from the blood, resulting in the organs' deterioration.
There is currently no treatment available for his condition which means the teenager has to wait until his kidneys fail. At this point, he will need to undergo dialysis and a kidney transplant.
It's a dangerous yet unavoidable waiting game for Matty - unless, of course, he can get access to the drug which his family claim can help him.
"Everyday that Matty has the disease his life is at risk," said his father, who added that since being diagnosed, the teen has contracted pneumonia and was once "so unwell he had to be put in a medically-induced coma".
The petition, which addresses David Cameron, Jeremy Hunt and the NHS Commissioning Board, hopes to make the drug Eculizumab available to Matty - and others like him - on the NHS.
His father explained that, at the moment, there is a loophole which means Matty won't be allowed the drug for years.
"He won't be eligible until he is much sicker and has gone through the danger, pain and suffering of several years of dialysis followed by transplant," he said.
"I don't know why the NHS would force him through this when there is a drug that all the evidence suggests could stop the disease in its tracks right now."
During this time, the build up of proteins in the patient's kidneys decreased, as did microscopic blood particles found in their urine.
Scans revealed that dense deposits appeared to be reduced after 18 months of treatment. However progression of glomerular sclerosis, which can cause kidney failure, was noted.
After 18 months, treatment was interrupted and the proteins began to build up once again in the kidneys.
A further six months later, treatment with Eculizumab resumed and once again the build up of proteins decreased.
In 2015, families of children with the disease campaigned for policies to be changed and, as a result, the NHS drafted a policy enabling some people to access the drug. But they have to be extremely ill to do so.
Matty's father added: "Petitions have made NHS England take notice of children with this condition, I know that with enough public pressure we can convince them to change their policy and save Matty's life too.
"My son has a bright future ahead of him, if he can just get the chance to live it.
"Please help make that happen by calling on Jeremy Hunt and NHS England to correct their policy and let Matty have this life-saving drug before it's too late."
To sign the petition and help Matty access the drug, visit Change.org.