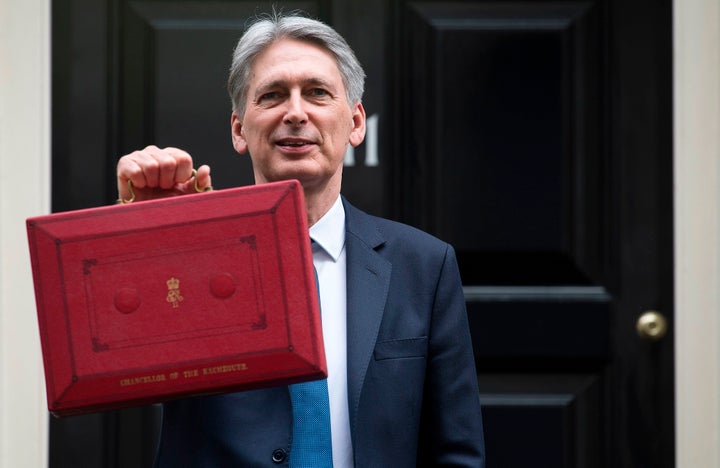 Philip Hammond has defended his decision to break a Conservative Party 2015 manifesto pledge not to raise National Insurance in the face of a growing Tory rebellion.
Yesterday the chancellor used his Budget to hike the tax for 1.6 million self employed people.
Hammond said this morning the move was a "basic question of fairness" as only the richest people would be paying any more.
"I've had to ask the self-employed to pay a little bit more National Insurance in order to make a fair contribution for the services that they receive from Government," he said.
Speaking to BBC Radio 4's Today programme, Hammond said he needed to raise more money to ensure the UK was "match fit for Brexit".
"The decision to leave the EU has changed the game and Britain needs to prepare for the opportunities an the challenges," he said.
Hammond said "no chancellor can ever rule out future tax changes" - however that is exactly what the last Tory manifesto did.
Several Tory MPs have already urged Hammond to re-think the plan as they believe it punishes entrepreneurship.
Anne-Marie Trevelyan told the BBC the government "need to halt this particular decision now" adding the tax rise should be put "on hold so we can have a proper review and think in a holistic way".
And Stephen McPartland said: "We are taxing those families who have taken on the risk of setting up their own small business, many of which employ apprentices and are the backbone of our economy."
Hammond insisted the policy was the right one, however he did extend an olive branch to Tory MPs. "I'm always prepared to listen to our backbenchers," he said this morning.
The row has seen the Conservative's 2015 general election campaign against Ed Miliband come back to haunt them
During the run-up to the election, David Cameron, George Osborne and others ruled out a rise in National Insurance.