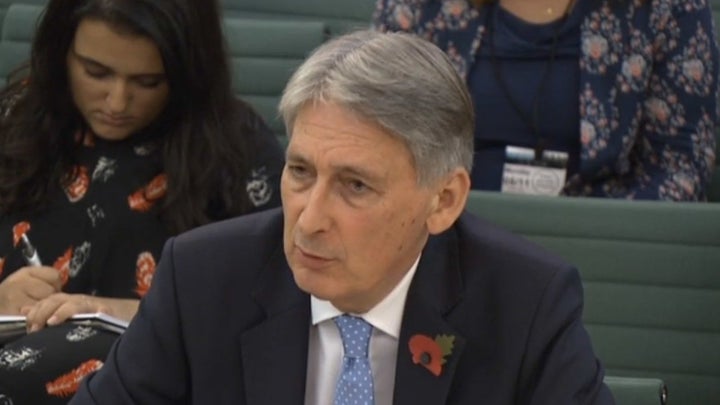 Philip Hammond has risked a fresh row with England's teachers after he warned that those who didn't like his offer of funding for "little extras" could see their money passed to other schools.
The Chancellor said he was "surprised and disappointed" by the reaction of teaching unions to his Budget announcement of an emergency £400m handed to schools to get them through the rest of the year.
Teachers, who say they have spent years lacking the cash needed for basics like paper and pens, had condemned his boast that the money would help demands for an "extra bit of kit".
But exactly a week after his Budget gaffe, he sparked a fresh backlash as he tried to go on the offensive against his critics.
Appearing before the Treasury Select Committee on Monday, Hammond said: "Despite various comments that have been made by various people, I maintain that, for most secondary schools, receiving a cheque for £50,000 which they can spend on an item or items in year will be something worth having."
He then added: "I'm sure that for anybody who feels it's not worth having, there will be plenty of schools willing to receive the cheque on their behalf."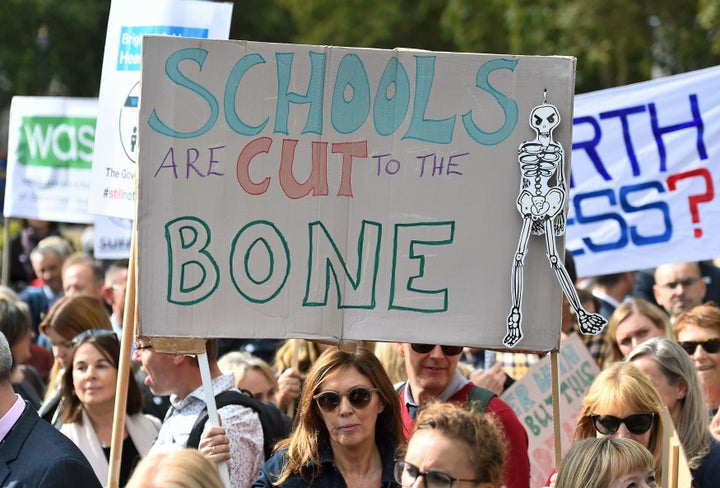 Hammond's remarks followed a grilling by Labour MP Wes Streeting, who had pointed out that parents have been sent begging letters from schools asking for funds for books, whiteboards and other equipment.
"The tone and tenor of your response doesn't really equate at all with what I think would be most of our experience as constituency MPs," Streeting said.
Increased class sizes, a lack of cash for pupils with special educational needs, and staff shortages had all caused "much anger", as did the fact that more cash was given to repairing road potholes than to schools, he added.
"Is there anger in the schools system in Germany, France, Japan, Australia?" Hammond retorted. He claimed that the UK was the top spender on education of the G7 leading nations, as a percentage of its growth.
"While I understand that schools are operating under pressure…we did put £1.3bn in the summer of 2017 in order to maintain real terms per pupil funding," Hammond said.
The Chancellor also said that class sizes were determined by 'school leaders' rather than the Government.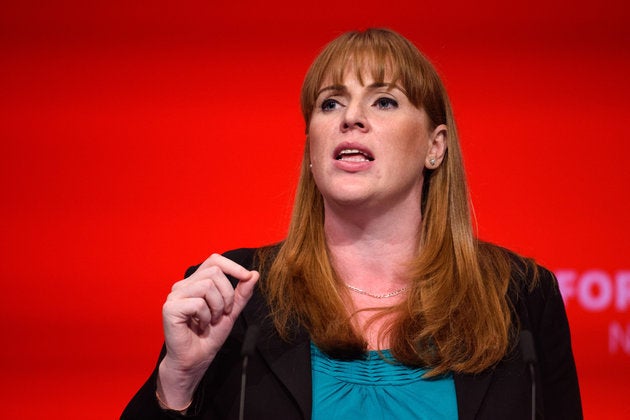 Shadow Education Secretary Angela Rayner told HuffPost UK: "Philip Hammond has completely missed the point.
"This is yet another insult to Britain's teachers struggling to deliver quality education in the face of massive cuts.
"It's not that headteachers don't want extra funds, it's that it's a drop in the ocean compared to the billions of pounds that have been cut and can't be used to pay the wages of a single teacher. Our children, teachers and schools deserve better."
Earlier in the Commons session, Hammond refused to rule out ditching his target to balance the nation's books by 2025.
After his 'giveaway' Budget, the Institute of Fiscal Studies had claimed last week that the target was now "for the birds".
The Chancellor told MPs his target "hasn't been abandoned", and he would be "within touching distance" of his goal by 2023-24.
But he added "it will be a policy decision at successive fiscal events" how to balance whether he devotes cash to reducing the deficit, cutting taxes, or increasing spending on public services or infrastructure.