The London-born, New York-based plus size model and campaigner is tired of dark skinned black women being "left behind" in the fashion and beauty world - and she's here to help change things.
Speaking to The Huffington Post UK, 26-year-old Kwao lays out her plan for how "diversity needs to be addressed across every platform," and shares the secrets to her bold new take on self-confidence.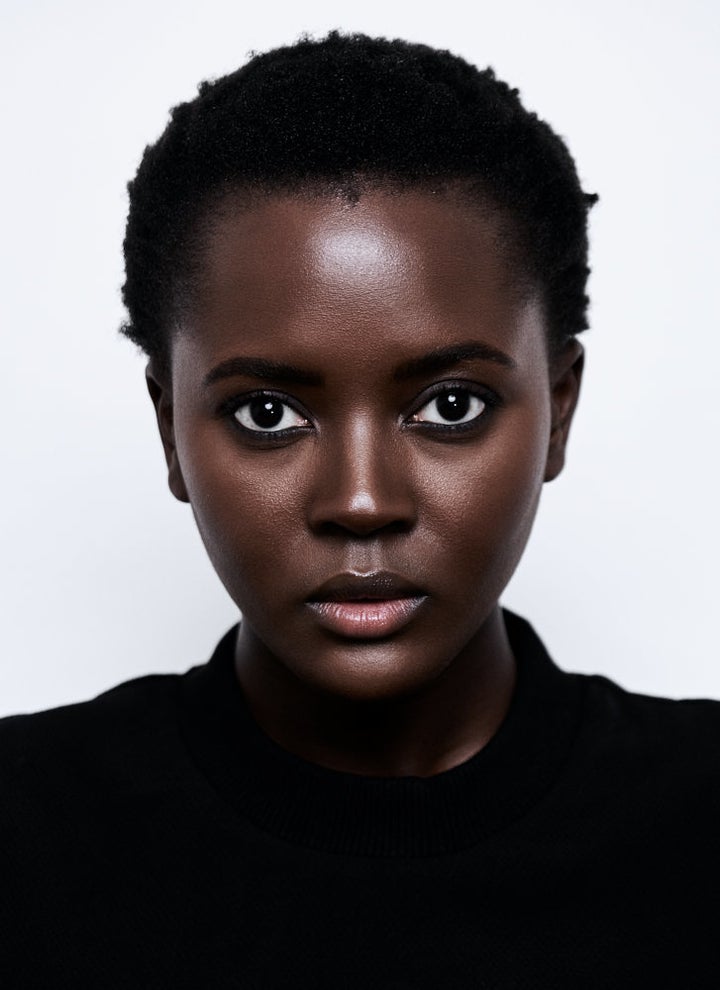 Like many black models, including Naomi Campbell, Leomie Anderson and Nykhor Paul, Kwao often has to take her own makeup kit to photoshoots as many makeup artists are unequipped to deal with her skin tone.
"They might have some darker shades in their kit but because they're so used to working with white models, they're not familiar with what colours, tones and depths to use," she said.
But she doesn't blame the makeup artists personally for not having the right experience.
"I'm not sure if it's part of the curriculum at makeup school but I really think that it should be. It should be something that is made a priority.
"It's skin - it's the most basic thing you can learn. You can do a beautiful eye and a beautiful lip, but if you can't perfect the skin you don't really complete the look."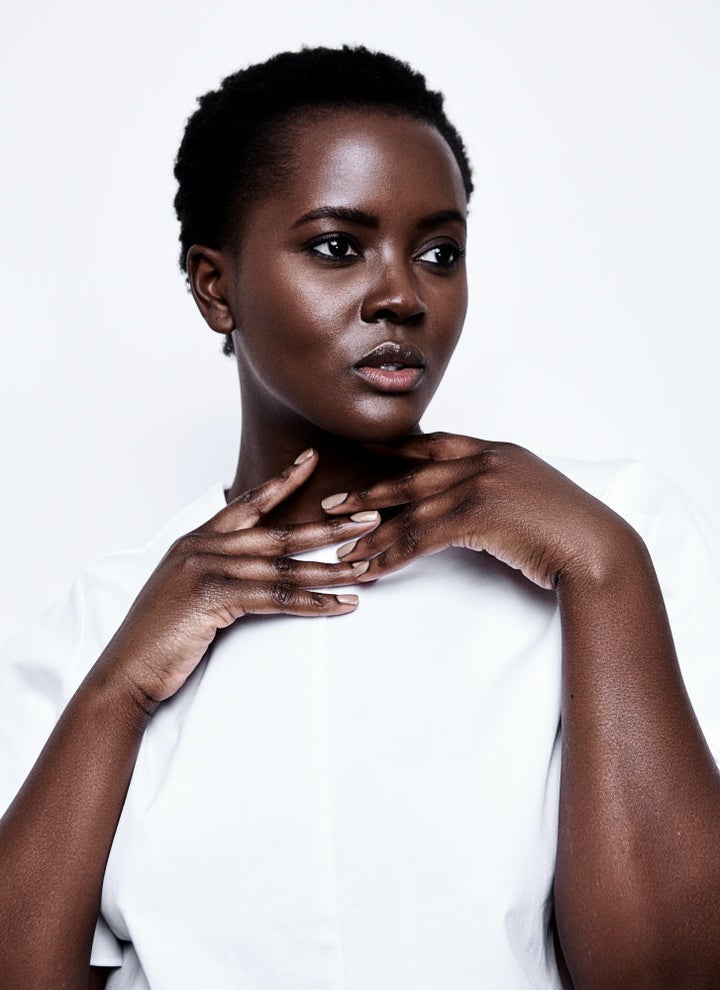 Kwao also holds beauty brands accountable for the problems black models often face.
"We need to take a look at the cosmetic industry and what they're providing as well, and whether they're offering enough tools for makeup artists to do their job," she said.
"The solution is multifactorial. If everybody does their own part in a small way we can work together to find a solution."
Citing her favourite foundation brands as Kevyn Aucoin and William Tuttle, Kwao says they are not easily found in stores. She also commends L'Oreal for their range of shades, but is disappointed that the brand's full range isn't available in the UK.
"They need to work on distribution," she said. "It's a conversation that needs to be had. Maybelline go as dark as Jourdan Dunn in their entire range - it's not acceptable to have one dark colour to suit all tones."
"It's about people using their individual voices. We're so blessed with social media now, it's given consumers a voice.
"The average girl can sit down and message or Tweet them and say: 'Hey, what about me? Don't forget me.'
"It's a collective responsibility of everyone who uses makeup. We should all use our voices and demand the products that aren't there."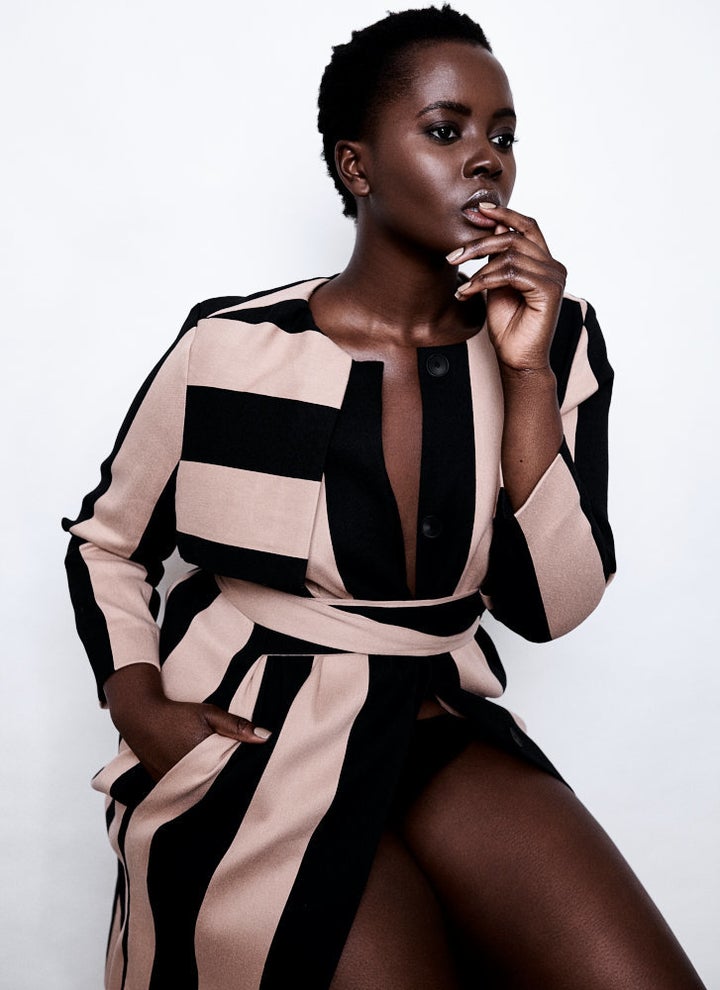 Kwao would also like to see big changes within the fashion industry, namely the division between the 'plus size' and 'mainboard' models.
"It's the separation that bothers me," she said. "I have nothing against words that we use to describe people.
""'Plus' is a descriptive word. I am not that word. It's a word you may use to categorise me but that doesn't define me."
"It's the access to the opportunities that I care about - we should all be able to do editorials, high fashion campaigns, beauty campaigns.
"It shouldn't be reserved for a select standard of beauty, every type of model should be put forward for those jobs."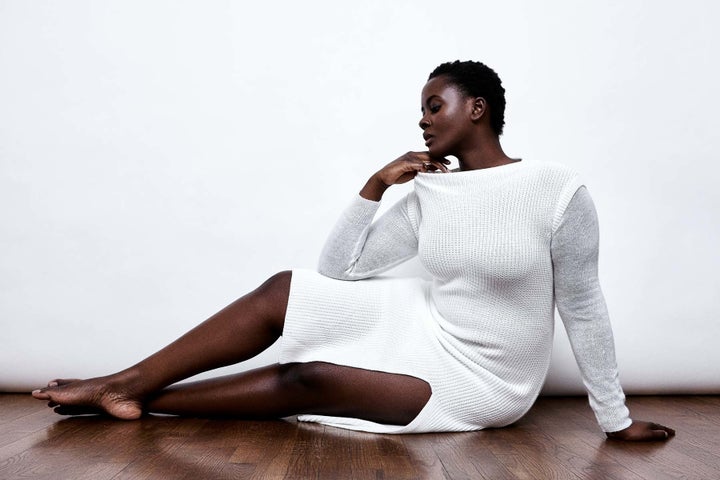 According to Kwao, the biggest misconception about plus size models is that they're not as good as 'real' models.
"It blocks us from so many opportunities," she said. "Once we start to see different types of models in bigger campaigns and on magazine covers, then we'll start to be looked at as equals."
When it comes to different ethnicities being represented in the plus size world, Kwao thinks the industry has some catching up to do.
"I think much noise has been made about size – different shapes and body shapes, but when it comes to ethnicity being represented in plus as well, we still have a lot of work to do."
"Diversity needs to be addressed across every platform."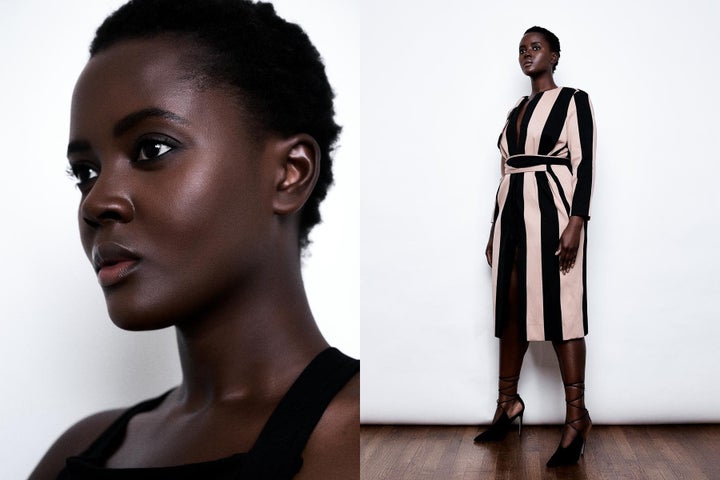 When I ask from where she draws her unwavering self-confidence, Kwao pauses.
"Probably when I dared myself," she said.
"Sometimes you won't do something because of the fear of 'what if?' - like 'I'm not going to wear these shorts because what if I go outside and everybody laughs at me?'.
"I like to set myself little challenges. So I'll wear the shorts, and I'll go outside. Nothing happens. The sun still shines, everybody goes about their business and I'm like, 'it wasn't that bad'. And I'll do it again, and again and again like a form of self-affirmation.
""If you try the things you don't want to do, or that you're scared of doing, you'll see that a lot of the fears are self-imposed and in your head.""
As parting words, she gives her advice to women struggling with their self esteem.
"Try something new every day, it helps, it really does. And speak kindly to yourself - we're so careful with how we speak to everyone else, but we forget about how we speak to and think about ourselves.
"Tell yourself something positive You're not being vain, you're not being egotistical. At the end of the day, you're your own biggest cheerleader."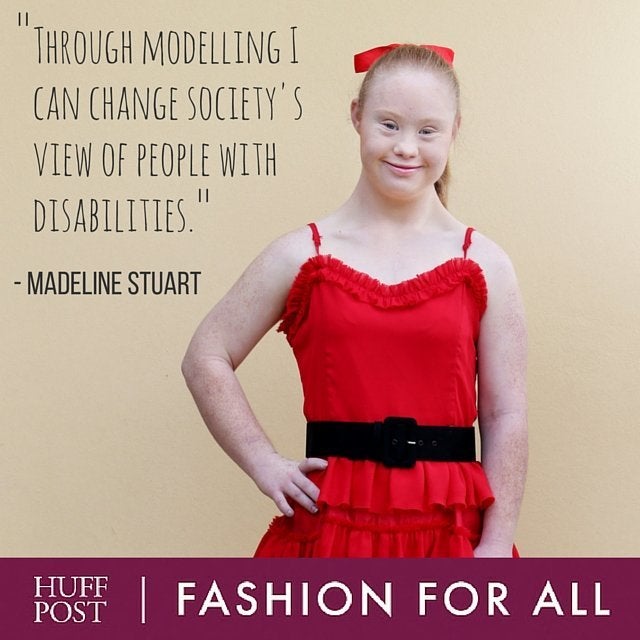 Quotes On Why Diversity In Fashion And Beauty Matters
Popular in the Community