Piers Morgan has come under fire for defending Sir Philip Green, the former BHS owner who was subject to scathing criticism by MPs today.
Green was branded "the unacceptable face of capitalism" by the strongly-worded Commons report, which found him responsible for the department store's demise.
But reporting on the news as co-presenter on Good Morning Britain, Morgan leapt to his old friend's defence.
"He is a very charitable and generous guy," the TV personality said of Green, despite one MP asking in the report on Monday: "What kind of man is it who can count his fortune in billions but does not know what decent behaviour is?"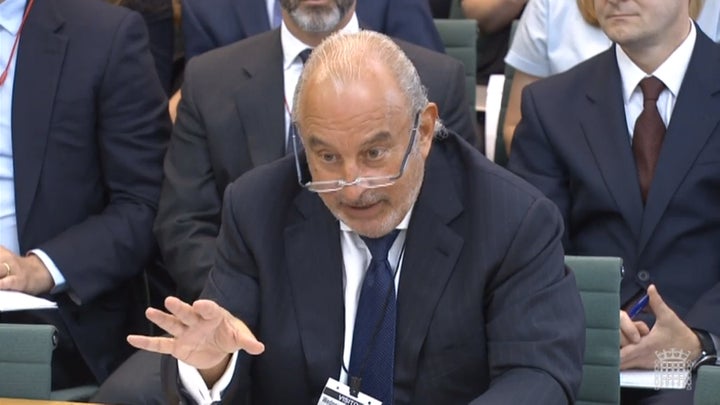 "I know him and he feels very bad about all of this," Morgan chimed.
"Over the years, he's been incredibly generous especially when it comes to charities. He is a very charitable and generous guy. Just knowing him, I am sure he will do something to help these people."
But the interjection earned him little praise. Social media users lined up to criticise ex-newspaper boss Morgan,
They also took issue at Morgan recounting an anecdote to demonstrate the billionaire's philanthropy.
The broadcaster reminisced that when he had worked on The Apprentice USA, Green had bought a $30,000 painting down the phone for charity.
But that argument failed to wash too, with one Twitter user quipping.
Morgan hit back, saying he had simply been pointing out Green had been "very generous to a lot of charities over the years".
One user took issue with the clarification, though.
Earlier in the day, Labour MP Frank Field published a long-standing report into BHS, which placed ultimate responsibility for the firm's demise with Green.
"Sir Philip owes it to the BHS pensioners to find a resolution urgently," Field wrote in one of the most scathing ever reports issued by a Commons committee.
"This will undoubtedly require him to make a large financial contribution. He has a moral duty to act, a duty which he acknowledges."
When Green acquired BHS in 2000 for £200 million, the report said the company pension schemes were in surplus, but the high level of dividends paid out – more than double the after-tax profits of £208 million between 2002-04 – had left it weakened.
Although he had been aware of the growing problem with the pension fund, he had resisted calls to deal with it, primarily because he did not want to reveal details of his past business dealings to the Pensions Regulator.
Field claimed Green had behaved "like Napoleon" and suggested he surrounded himself with people who "do as he wants".
READ ANALYSIS OF THE REPORT IN FULL:
Popular in the Community