Piers Morgan has waded in on the packed lunch debate after parents were called out for sending kids to school with "worrying" lunches.
Some kids were given cold McDonald's, others included four yoghurts and some Smarties and another lunch was a chocolate bar and a muffin.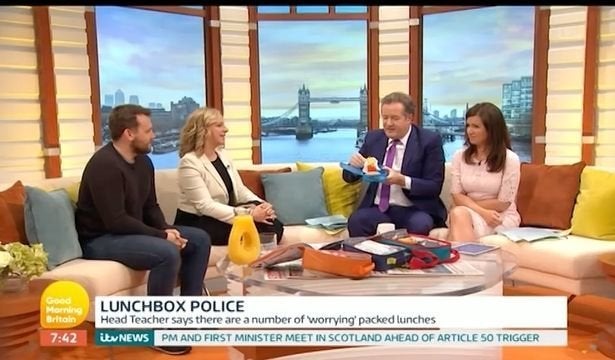 Morgan continued: "They're committing child abuse.
"I have nothing against McDonald's but a congealed burger from the night before, that's disgusting."
Morgan's co-host Susanna Reid attempted to balance the debate by saying parents are under a "lot of pressure".
The presenters then went through a test on the show to try out the lunches that some children had given. However Morgan refused to finish the cold burger, saying: "I'm not eating that, that's disgusting. I was right about that."
People on Twitter were supportive of Morgan's comments agains the packed lunches, to their surprise.
What do you think? Let us know in the comments below, please.
'Good Morning Britain' is on ITV on weekdays from 6am.