Piers, who is a vocal anti-gun campaigner, attempted to challenge Dan by pointing out that in the US, you can't buy a Kinder Surprise chocolate egg because they're deemed to be unsafe, yet you can buy an AR-15 rifle, which is one of the weapons perpetrator, Omar Mateen, used during his attack on those inside the Florida venue.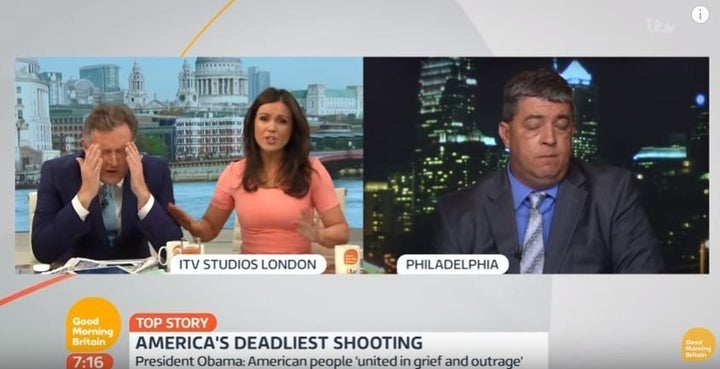 After Dan attempted to explain the shootings were an act of Islamic terrorism, Piers asked: "Why would you have such a problem with Islamic terror, which clearly exercises you and you are concerned about that, why would you want to make it easy for someone like this killer to get his hands on a rifle like that to perpetrate what he did?"
Dan claimed that Piers' argument about not being able to buy a Kinder egg was a "red herring", adding: "It turns out that choking on candy is one of the top five causes of child mortality. Accidental firearms death is not even in the Top 10."
This angered both Piers and Susanna, with both presenters clearly outraged at his ignorance.
With his head in his hands, a clearly outraged Piers jumped in, stating: "No, I can't let this go, I'm sorry Susanna. You're genuinely trying to tell us that in a country where 32,000 people a year are killed by guns, eating candy is more dangerous?"
But Piers' impassioned words were not enough to convince Dan, who went on to claim the events in Orlando were "not a justification to restrict the rights of millions of people."
Watch the full interview in the video below...
Piers' attempts to shut Dan's views down were widely praised on Twitter:
'Good Morning Britain' airs weekdays at 6am on ITV.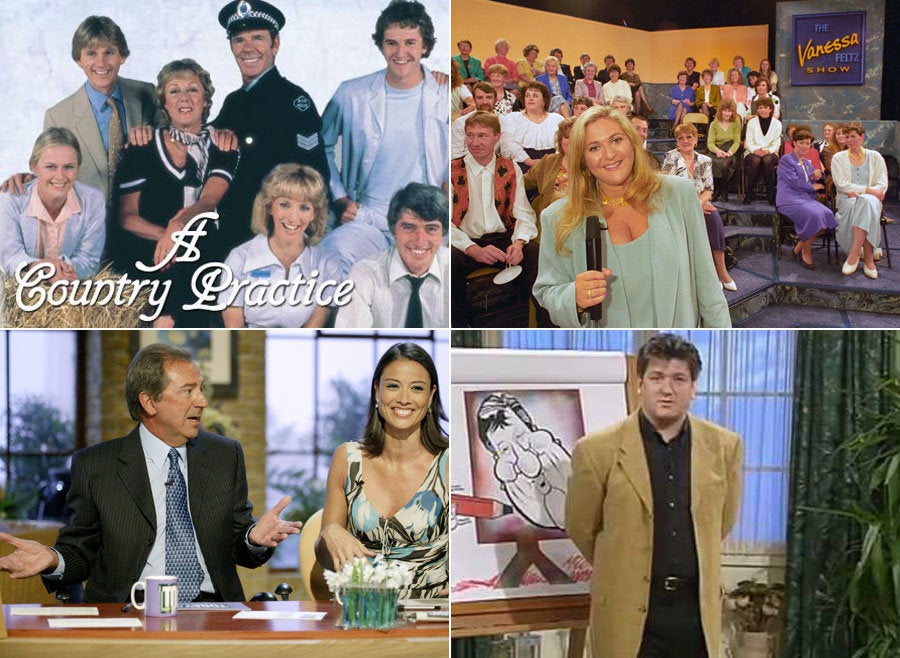 Forgotten Daytime TV Shows