The Entertainment reporter was in the middle of presenting a segment on the new 'Star Wars' film 'Rogue One', when Piers Morgan left the sofa and attempted to sabotage the whole thing.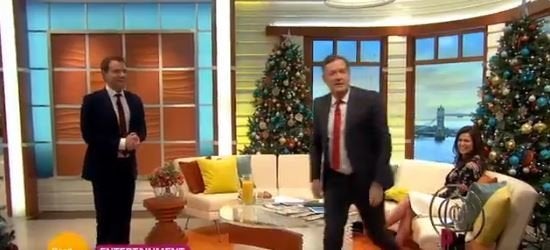 The reason? Well, Piers is sick and tired of the hype surrounding the movie franchise, apparently.
He ranted: "I don't get it, I don't like it. I have never watched it, I would never watch it."
However, Richard wasn't having ANY of it, and as Piers walked in front of him, he whacked him round the head.
The pair's co-host Susanna Reid could be heard squealing in the background before the camera panned to a very chuffed looking Richard.
Piers then told him: "You're on the brink of brink of being fired for attacking a co-worker in the workplace."
Richard quipped back: "You didn't feel a thing through that weave!"
Susanna then revealed: "During the interview the floor manager came onto set to give piers his medication."
Hamming up his pain, Piers added: "I need medication to get through this show, trust me. I think I have post traumatic stress disorder.
"I'm actually feeling pain and a certain amount of stress."
We feel your pain, Piers. Usually every weekday morning.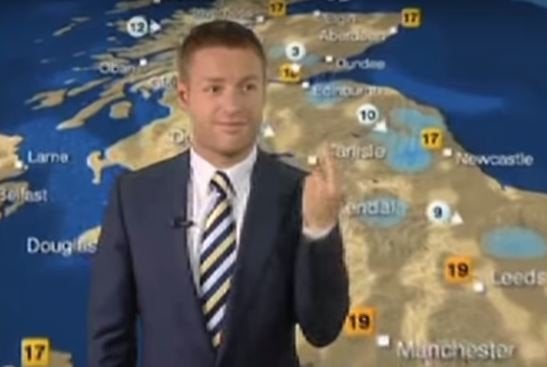 14 Live TV Gaffes We'll Never Tire Of Watching
Popular in the Community