Pink says she changed her life overnight after overdosing on drugs as a teen.
The singer discussed her partying days in an interview on 60 Minutes that aired on Sunday, telling journalist Cecilia Vega about taking a dangerous mix of club drugs at a rave on Thanksgiving Day, 1995.
"I was on ecstasy, angel dust, crystal, all kinds of things. And then I was out. Done. Too Much," the So What artist said. She would have been just 16 at the time.
Though she almost lost her life, the overdose ended up being a catalyst for her music career, Pink said.
She shared that the event's DJ ended up making a deal with her, telling her, "Come back tomorrow, I'll give you a guest spotlight. But you can never touch drugs again."
Pink kept that promise, she said, and four weeks later, the Just Like A Pill singer was auditioning for record labels.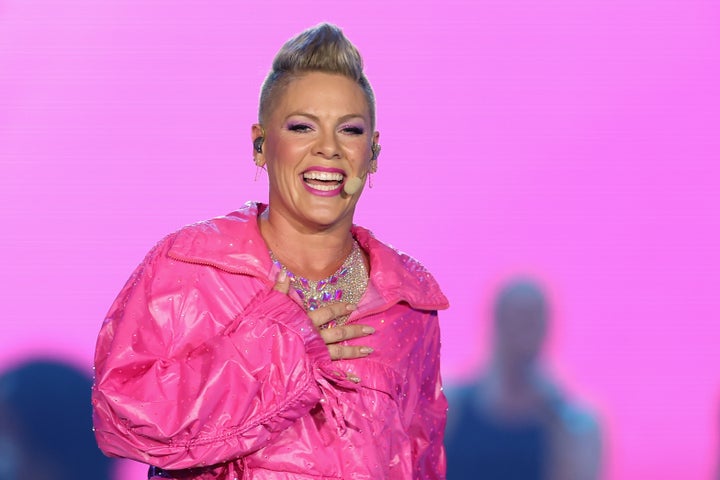 Not long after, Pink broke into the music industry as the lead singer of a now-defunct girl group on LaFace Records. She catapulted into pop superstardom with her 2001 album, Missundaztood.
Now beloved for her brutally honest songwriting and acrobatic concert act, the singer also revealed how she had to reevaluate her relationship with alcohol to take her career to the next level.
When she started training with aerialist coach Dreya Weber, Pink said, she was forced to ditch her "rock 'n' roll, Janis Joplin, I'm gonna have a whiskey" onstage persona.
She remembers Weber telling her, "If I teach you this, if I pass this on to you, you can never, ever, ever drink before a show, ever. You can never, ever, ever not think about what you do and respect it for the craft that it is."
Since then, the star's high-flying stunts have become her signature. This year, her Summer Carnival tour sold over 1.75 million tickets in Europe and North America and raked in over $250 million.
Help and support: