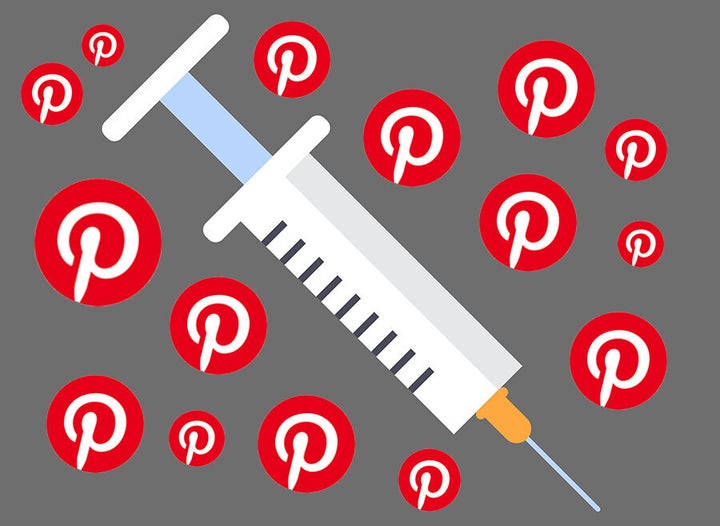 Pinterest is removing measles misinformation from its platform, and introducing a "new experience" for vaccine-related searches on the network.
The social media site said pins about measles often violate its Community Guidelines, as they contain "harmful" medical misinformation. Since 2017, it has been against the platform's guidelines to promote anti-vaccination advice, and it's never been allowed to be advertised.
"We've long used guidance from health institutions to inform our policy and how we enforce it, but we wanted to do more," Pinterest stated.
As a result, the site has made the decision to limit search results to pins from internationally recognised health organisations, such as the World Health Organisation (WHO) and the Centers for Disease Control and Prevention (CDC).
The UK is one of four European countries to lose its measles elimination status.
Europe has seen a surge in measles cases since 2018, with around 90,000 cases reported for the first half of 2019 – already more than that recorded in the whole of the previous year (84,462).
An independent panel of experts, established by WHO, met in June in Warsaw, Poland, to evaluate measles reports from 53 countries.
For the first time since records began in 2012, four countries – Albania, Czech Republic, Greece and the UK – lost their status as having eliminated measles from the population.
As of the end of 2018, 35 countries had achieved or sustained measles elimination, the European Regional Verification Commission for Measles and Rubella Elimination (RVC) said.
WHO said in a statement: "Social media platforms are the way many people get their information and they will likely be major sources of information for the next generations of parents.
"We see this as a critical issue and one that needs our collective effort to protect people's health and lives."
Earlier this year, Instagram revealed it was cracking down on misinformation about vaccinations by blocking hashtags that draw out "verifiably false" posts – but said it would not target anti-vaccine opinions.
Similarly, Facebook said it will reduce the reach of anti-vaccine information by not allowing promoted ads or recommendations, and making the information less prominent in search results. That said, it is not taking down anti-vaccine posts completely.