Warning: Readers may find these photos graphic.
A birth photographer who believes the role of placentas is often overlooked has published a series of fascinating close-up photos.
Marry Fermont, the Dutch photographer behind Fermont Fotografie, said she rarely hears others talk about the placenta unless the birth hasn't gone smoothly.
"No placenta = no baby, so it's about time we give the placenta some more attention."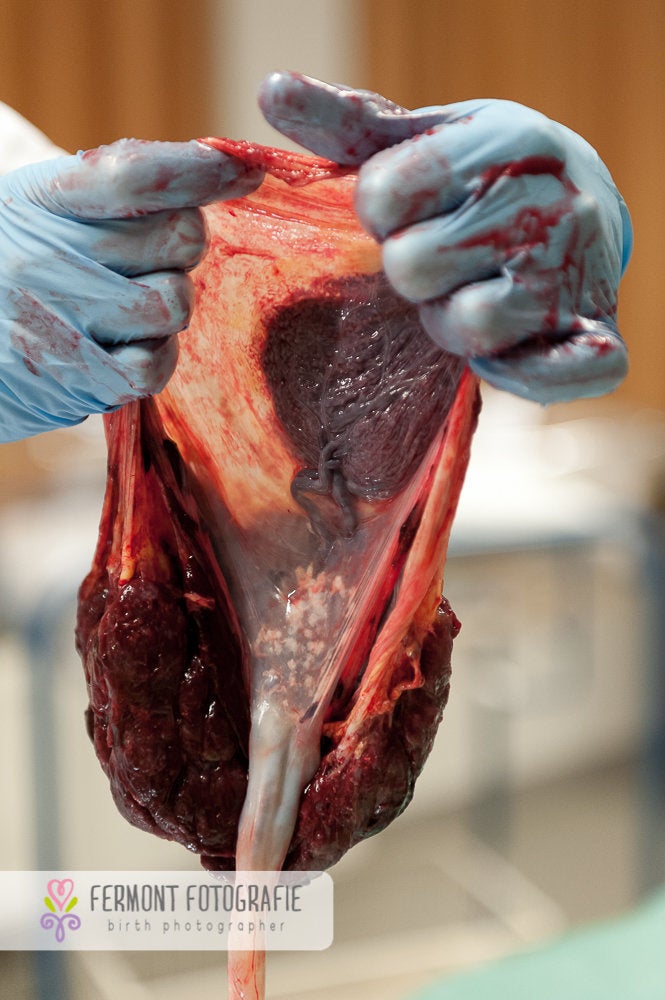 "The first time I saw a placenta was during my Midwifery studies," Fermont told us.
"It was in my first year and we came into class at 8am and on several desks there was a 'fresh' placenta from that night.
"I was so excited, it was the first 'real' thing I saw that had anything to do with birth.
"I found it so fascinating that this was the home of a baby for nine months, that without this organ, there would be no baby.
"This is also the reason why I think it's important to have a photo. The baby and the placenta are inseparable and it feels weird not to photograph something so important."
Fermont said most of the placentas she sees look like a "tree of life" and the average placenta has a diameter of 20cm and is 2-3cm thick.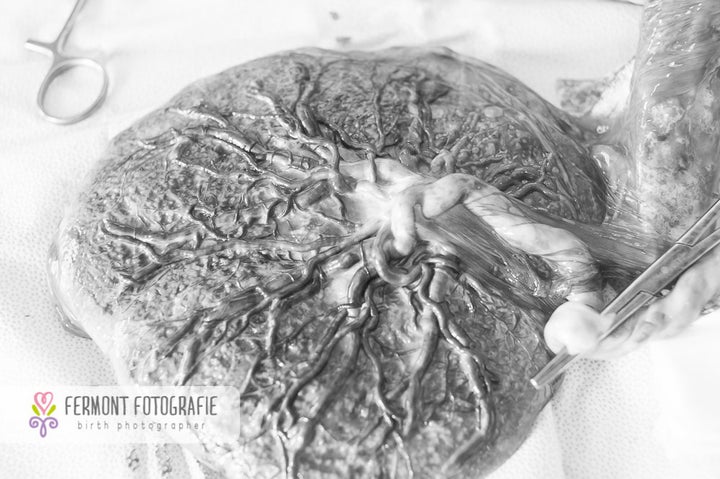 Oxygen and nutrients pass from your blood supply into the placenta when a woman is pregnant, the NHS states.
From there, the umbilical cord carries the oxygen and nutrients to the unborn baby.
Waste products from the baby, such as carbon dioxide, pass back along the umbilical cord to the placenta and then into a woman's bloodstream, for their body to dispose of them.
The placenta is connected to a baby by the umbilical cord.
Fermont explained one side of the placenta is called the 'maternal side', and it's this part that is attached to the wall of the uterus.
The other side is called the 'foetal side' and is the side the baby sees.
"You clearly see the veins running through this side," Fermont explained.
"It really does make it look like a tree of life and is very symbolic.
"Completing the placenta is two membranes and your baby 'lives' inside these membranes."
View Fermont's full collection below.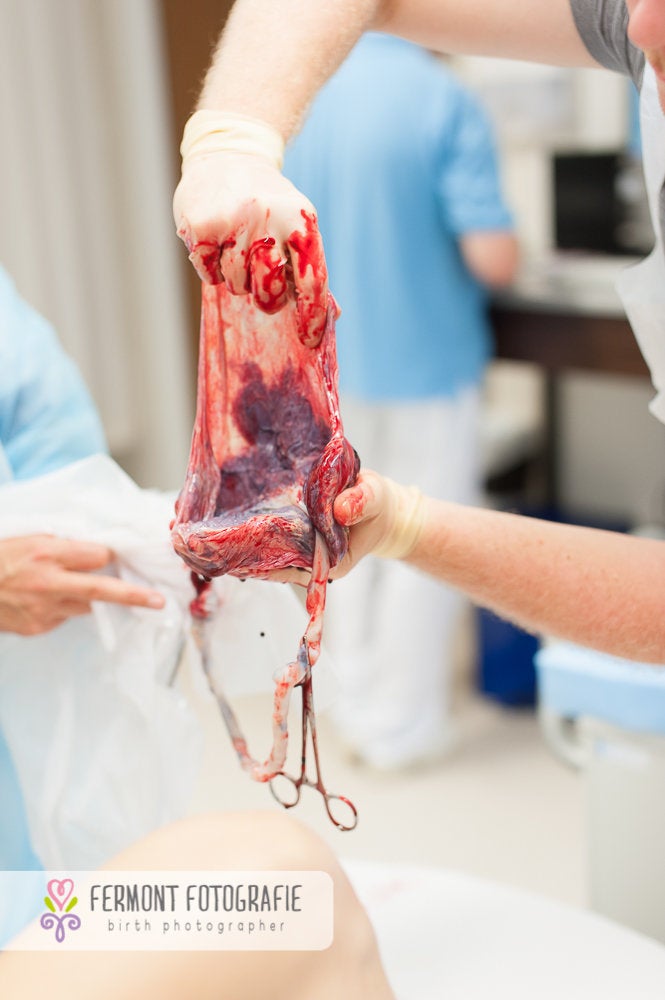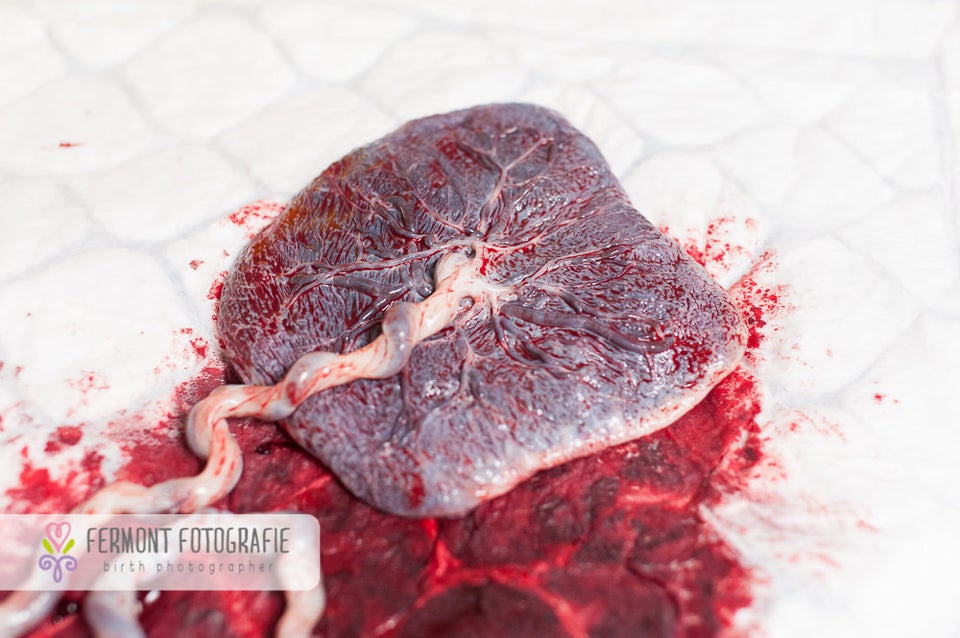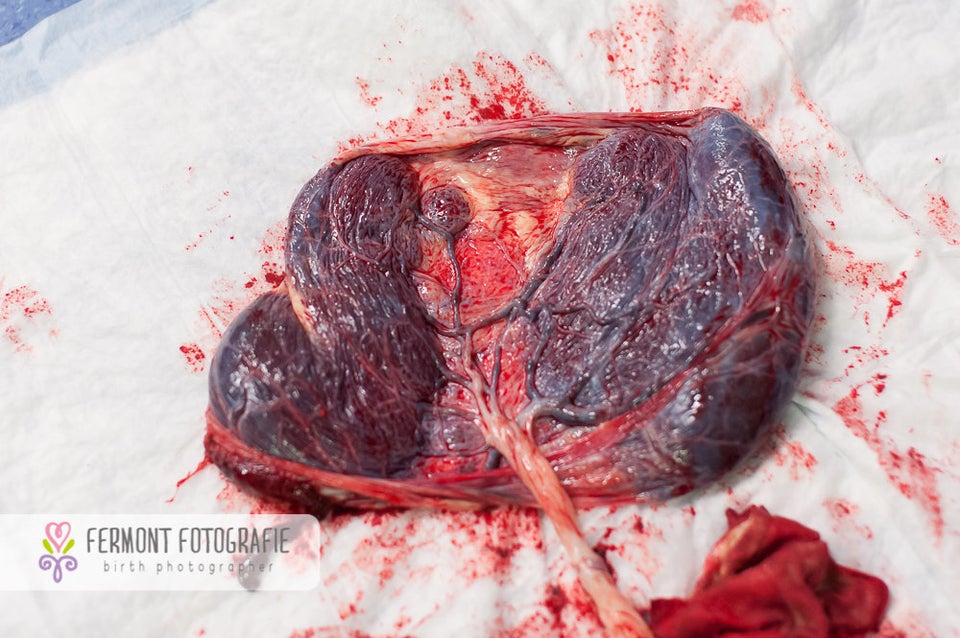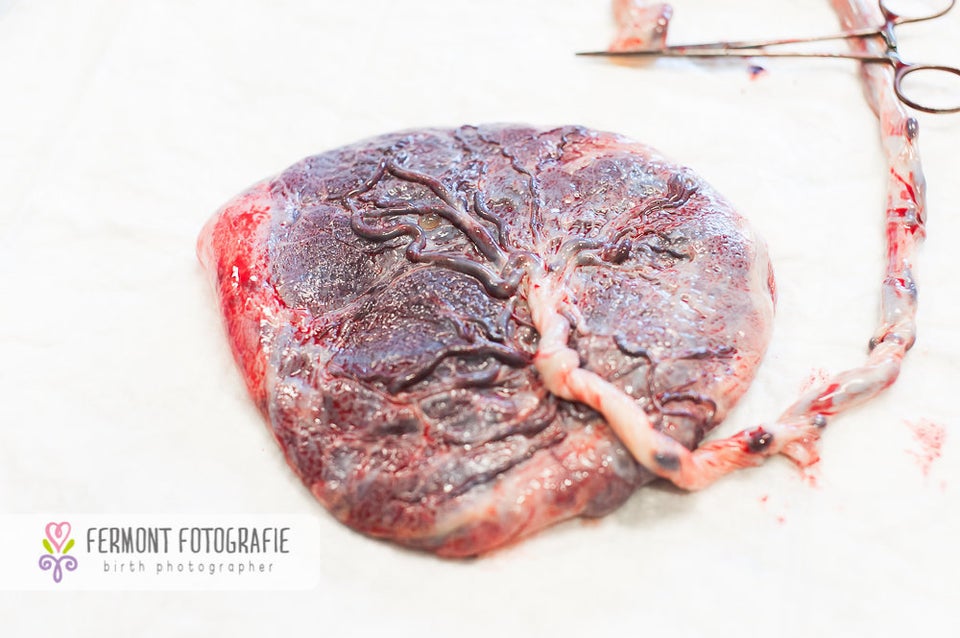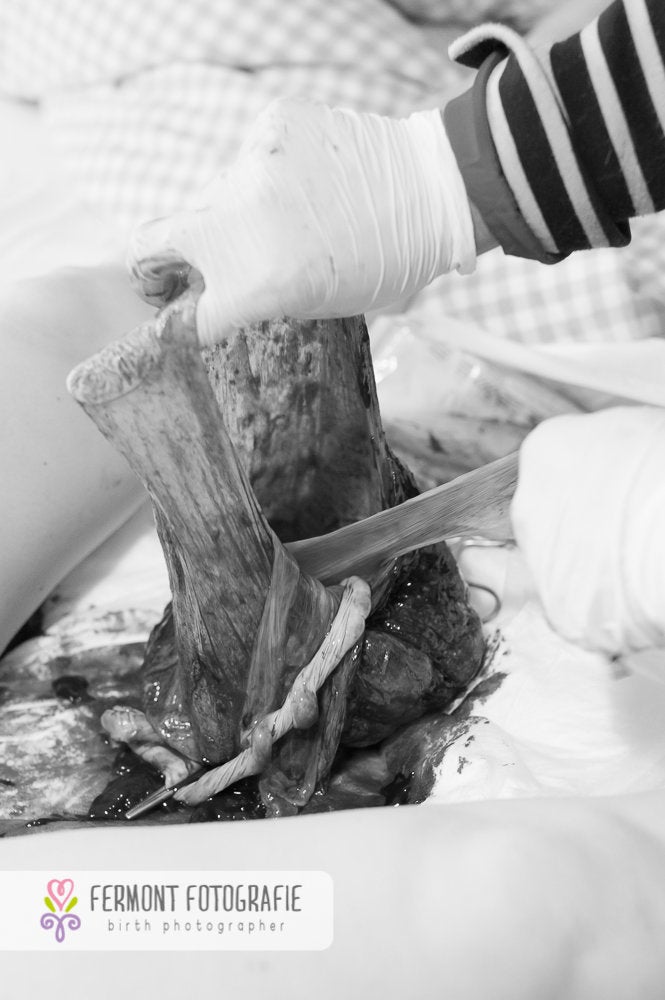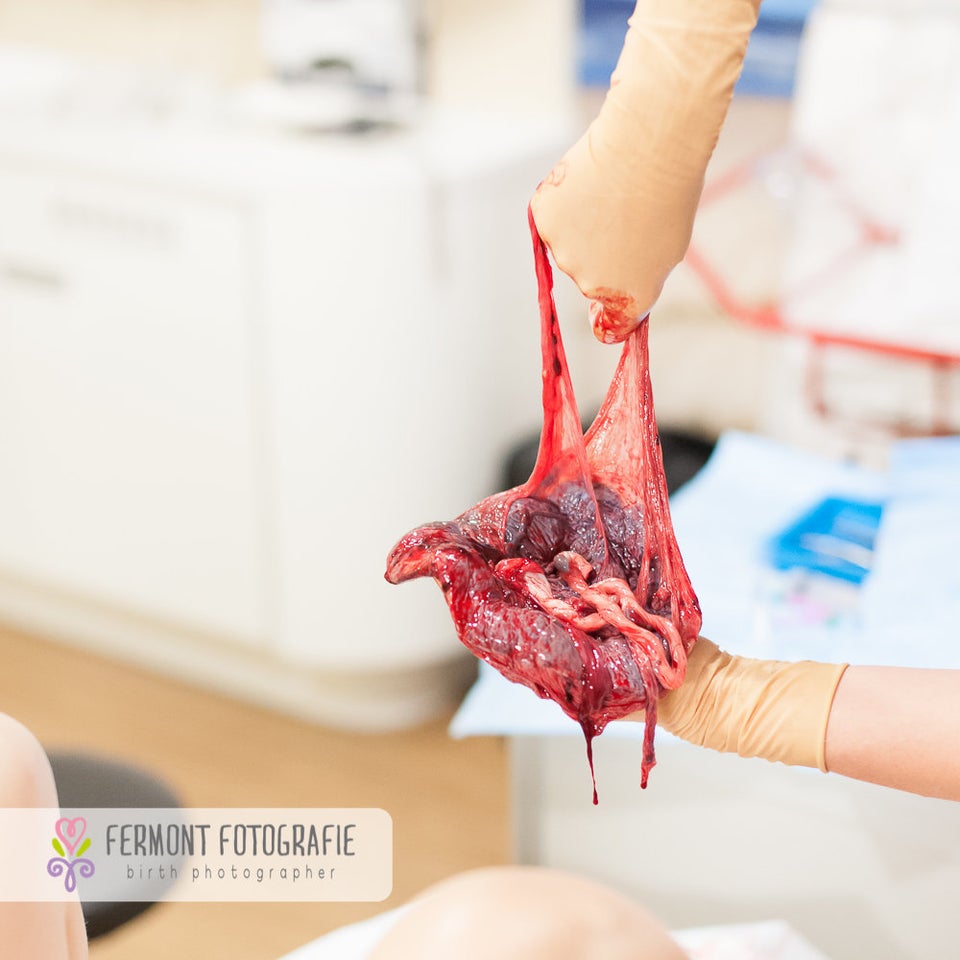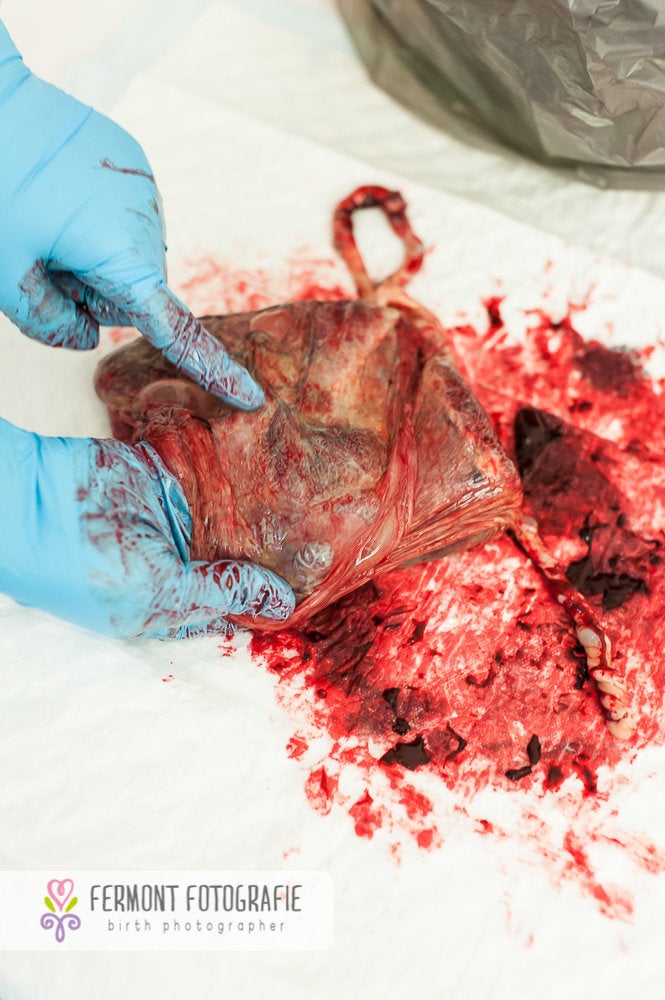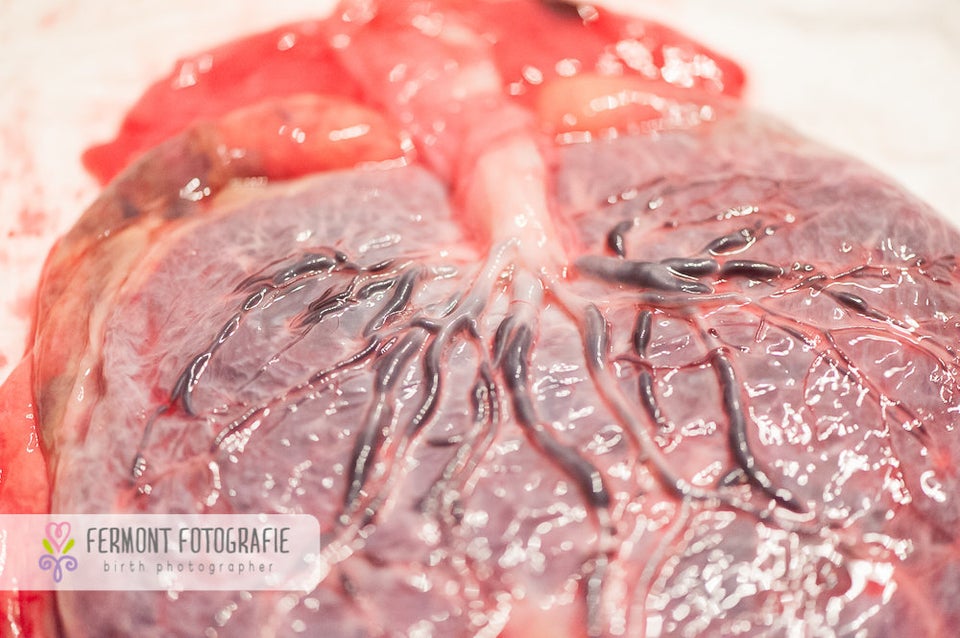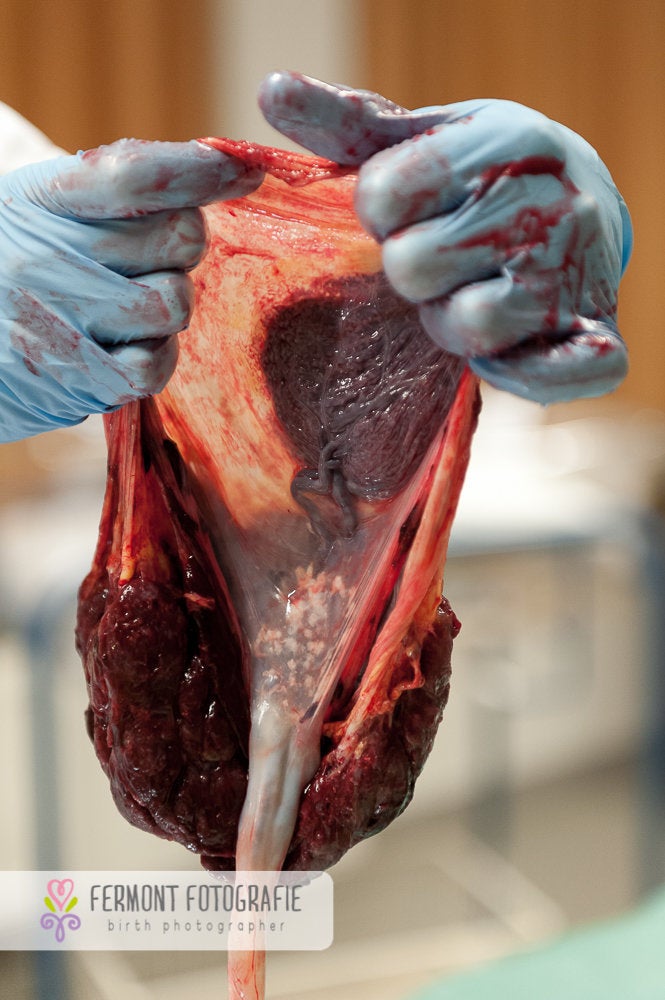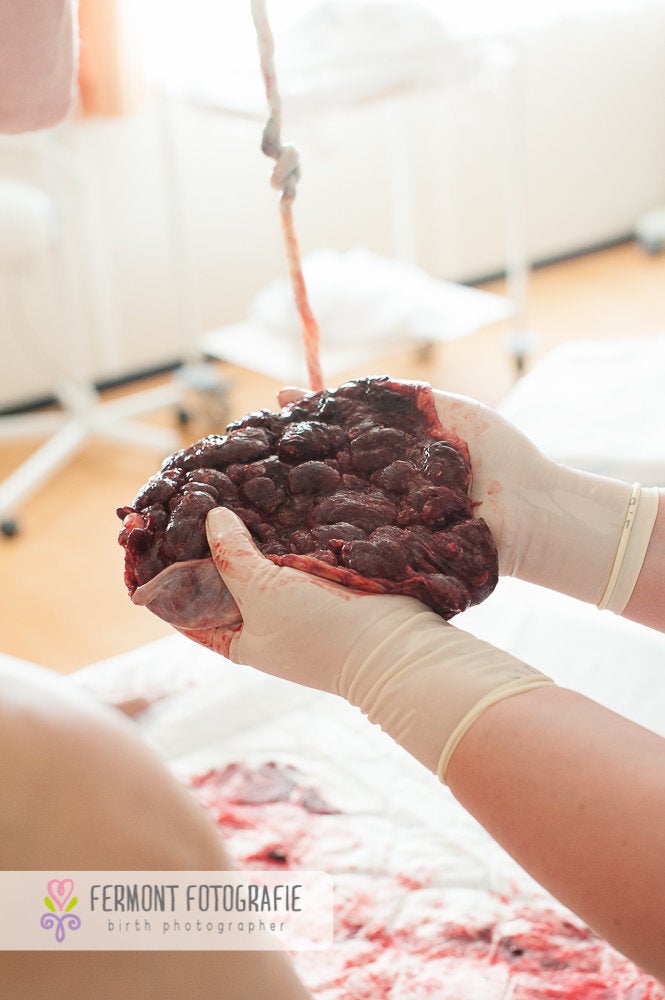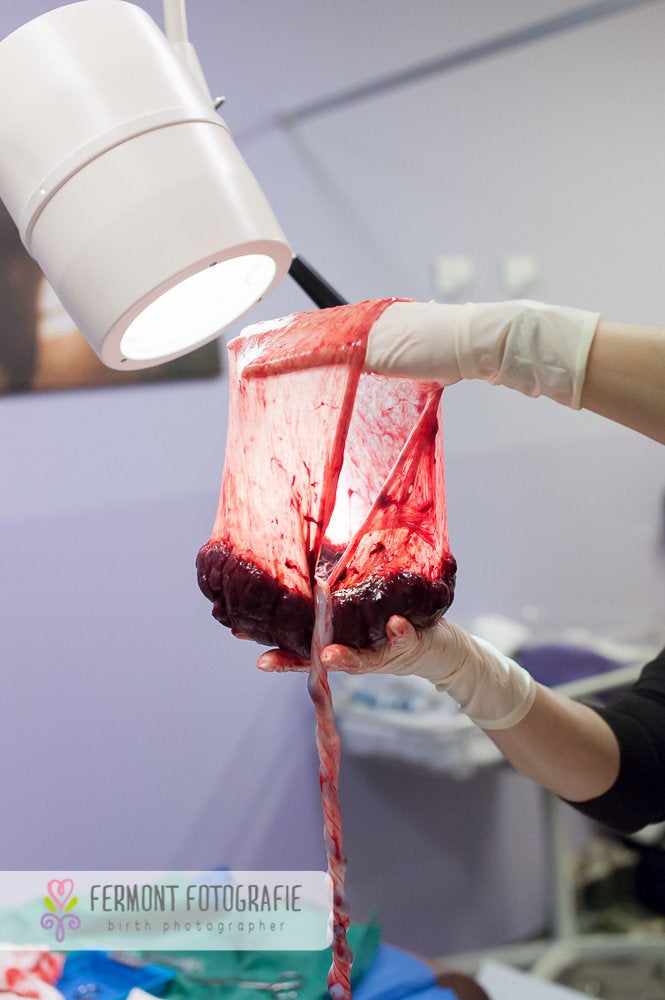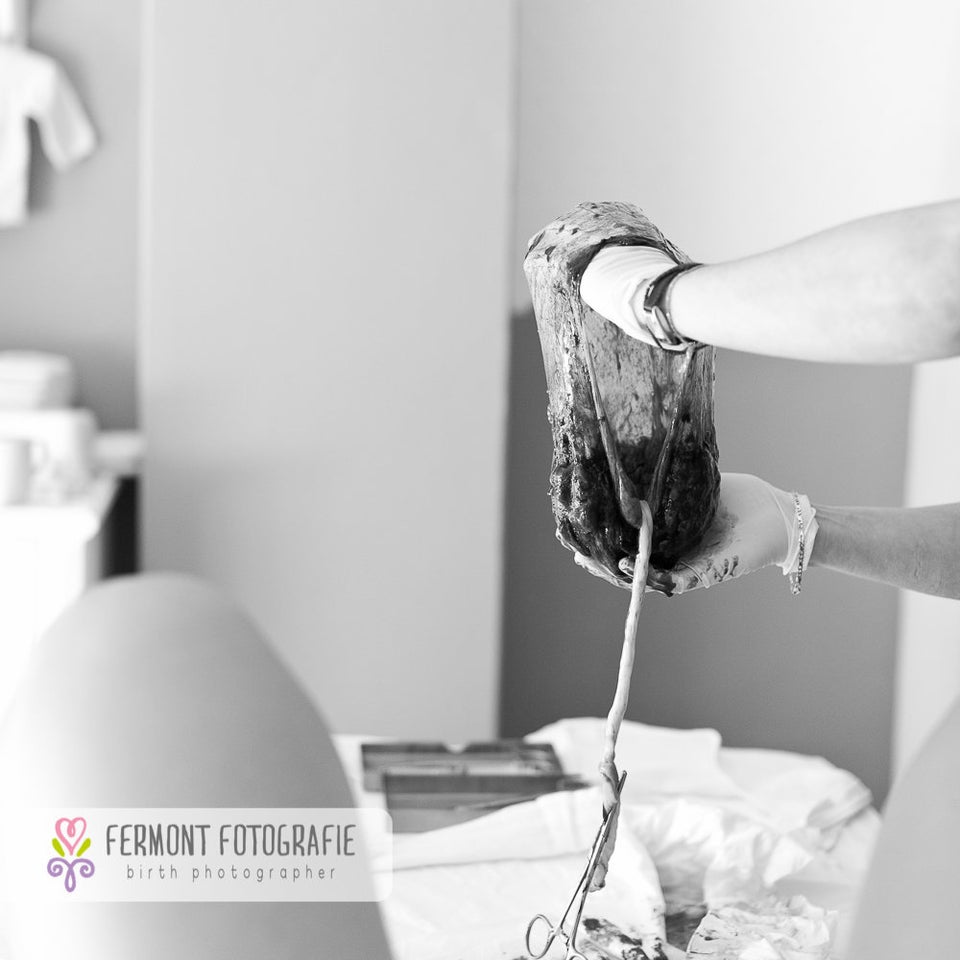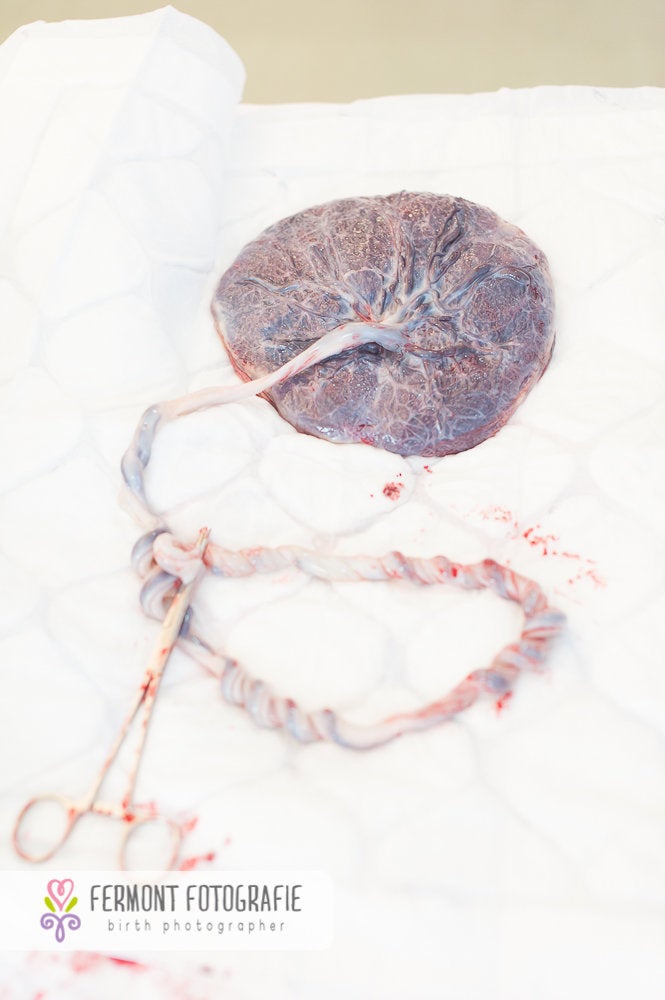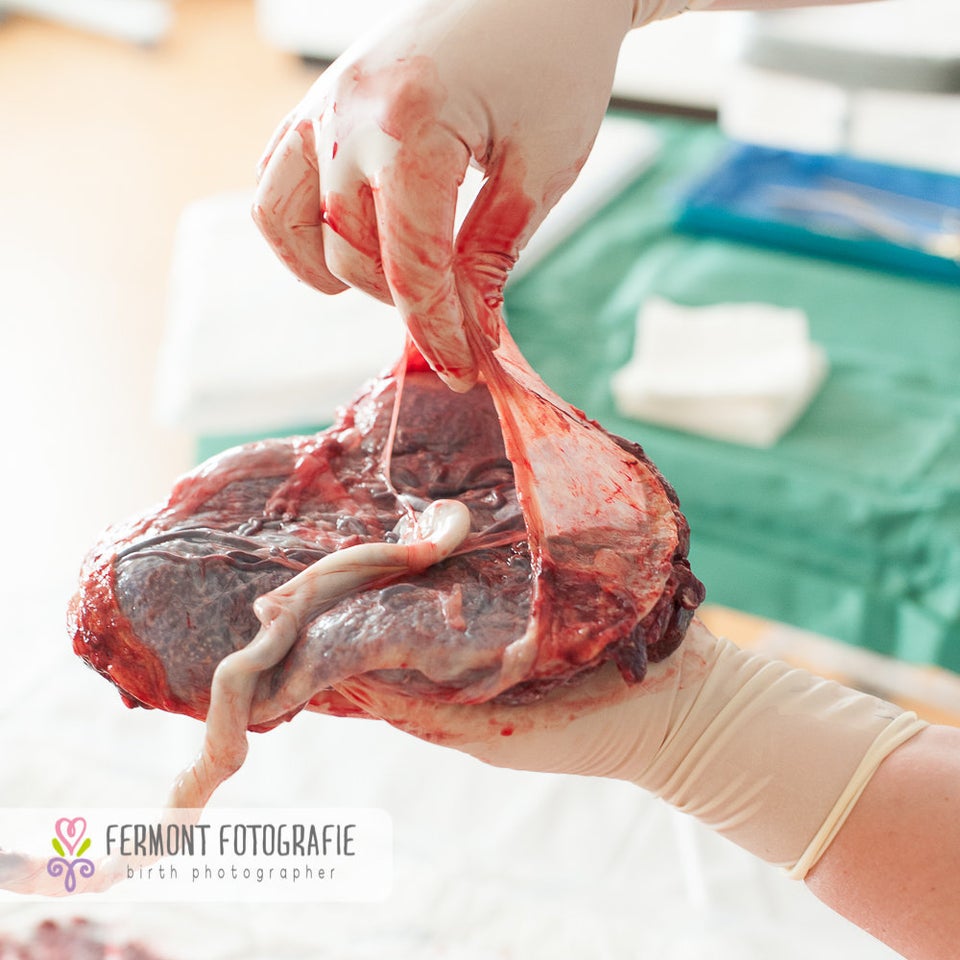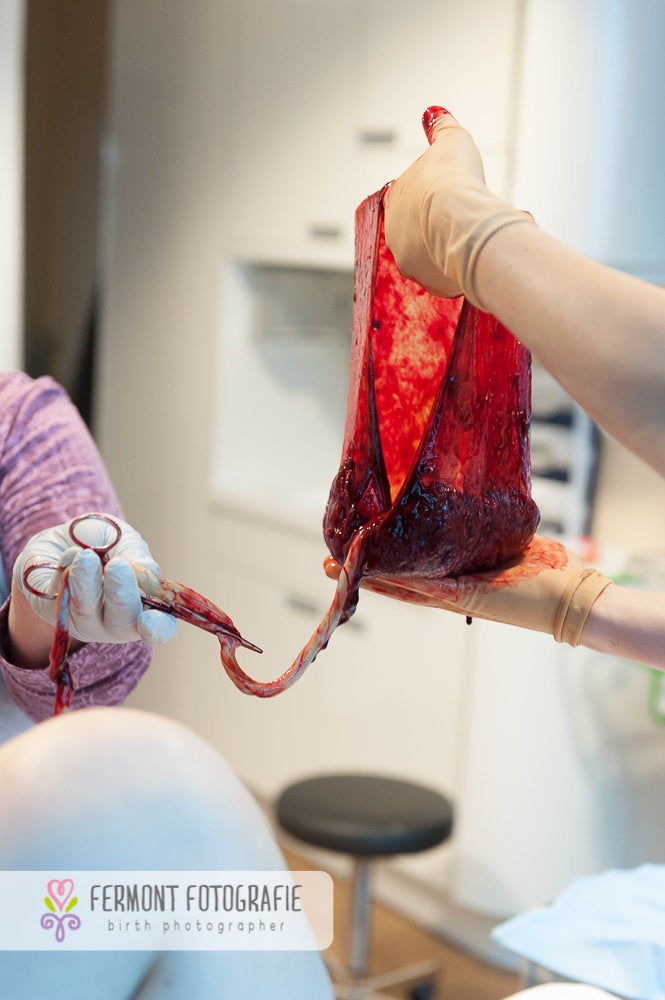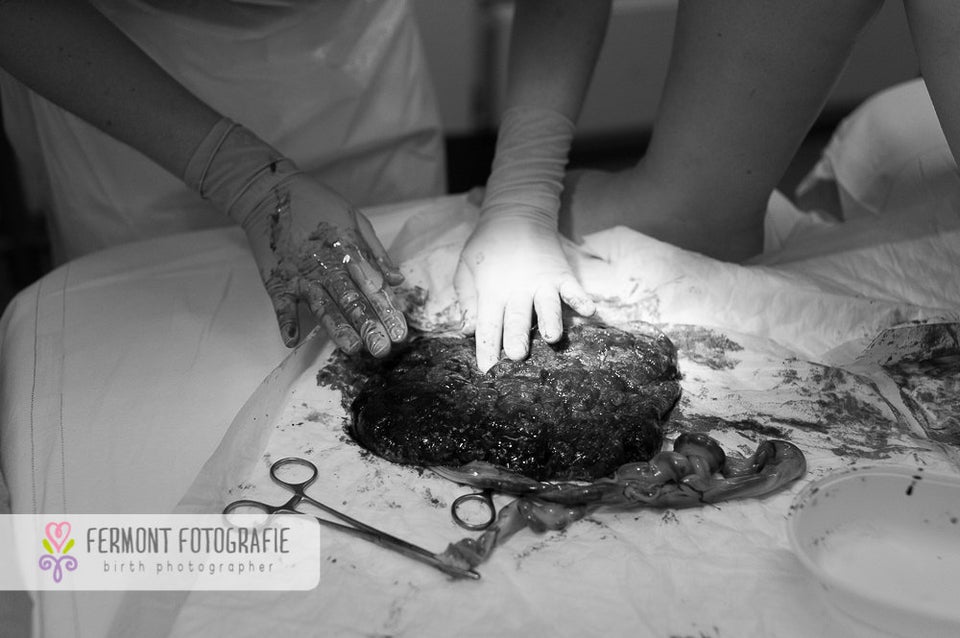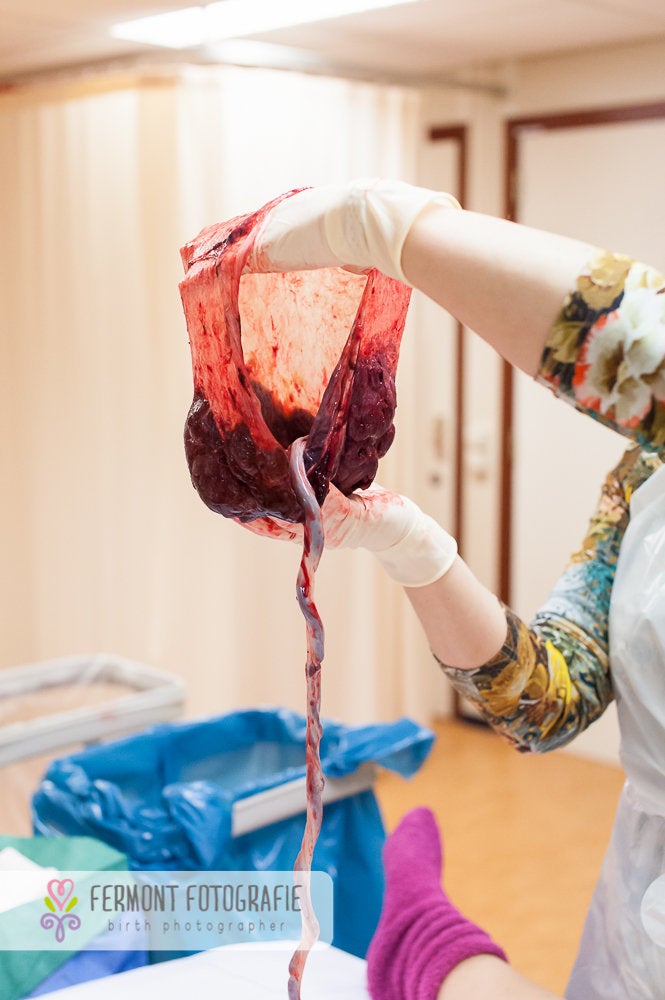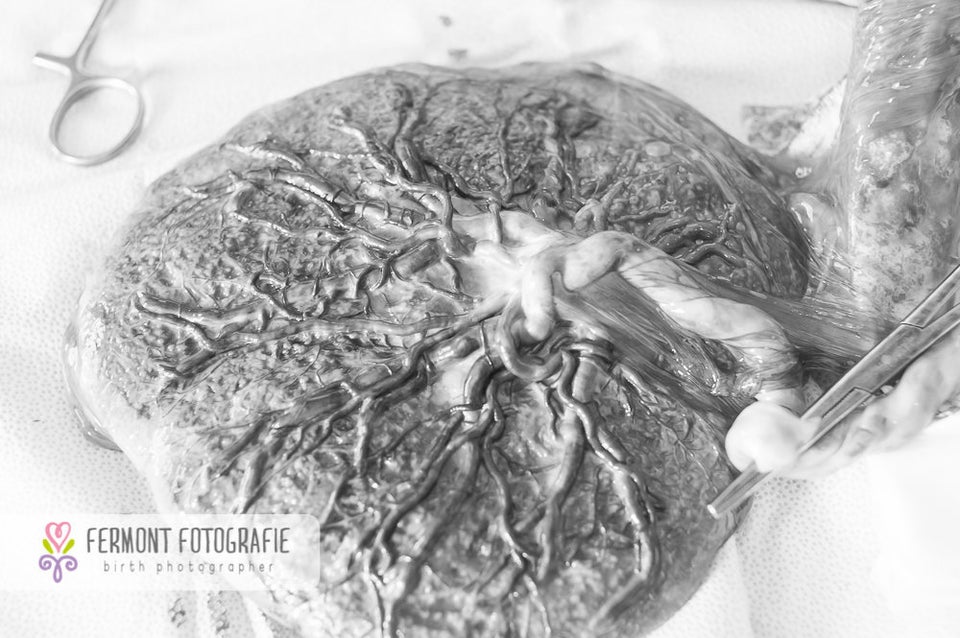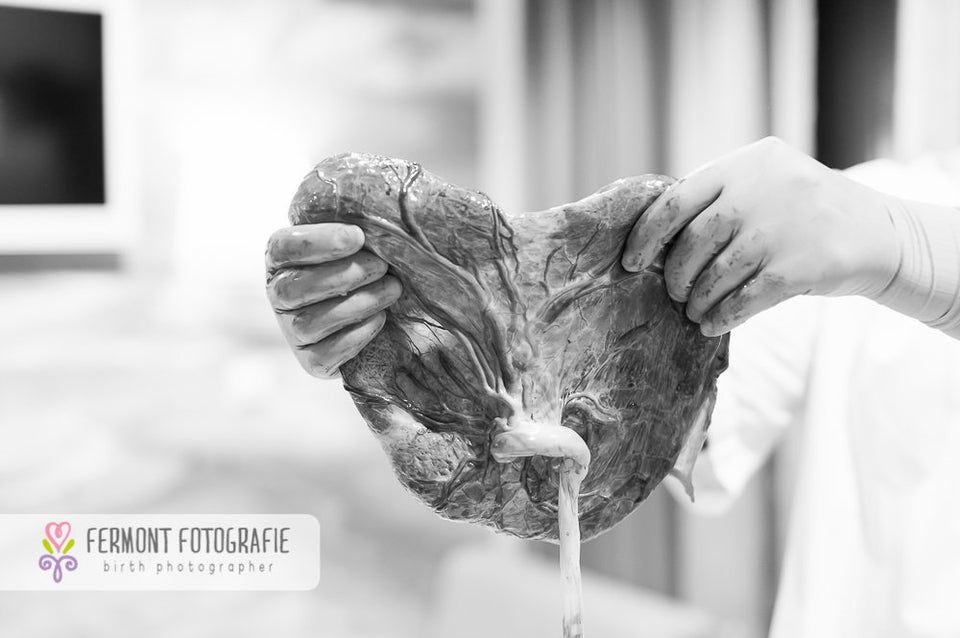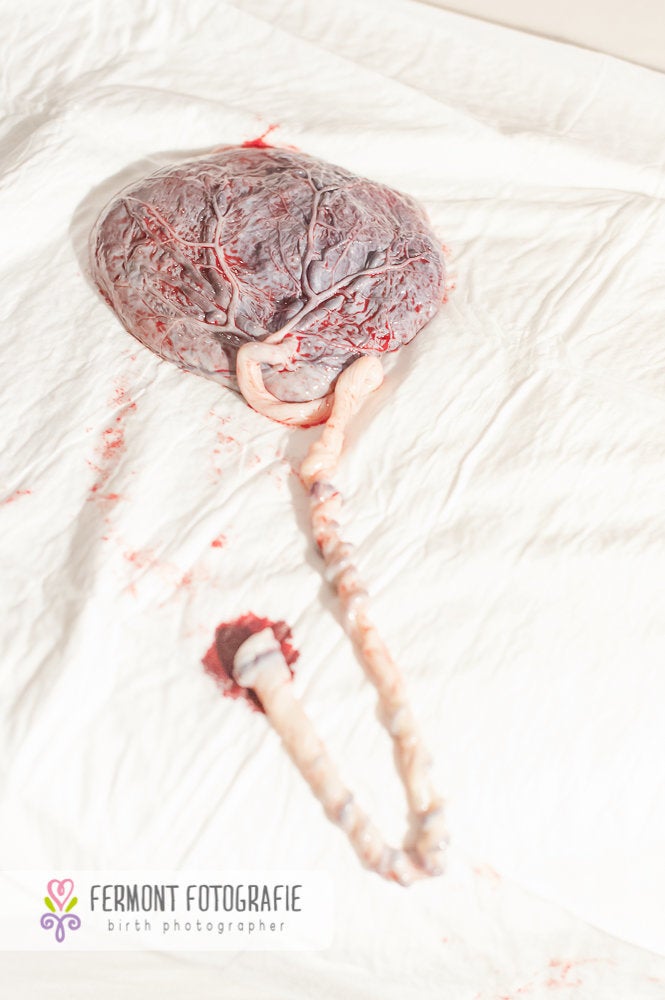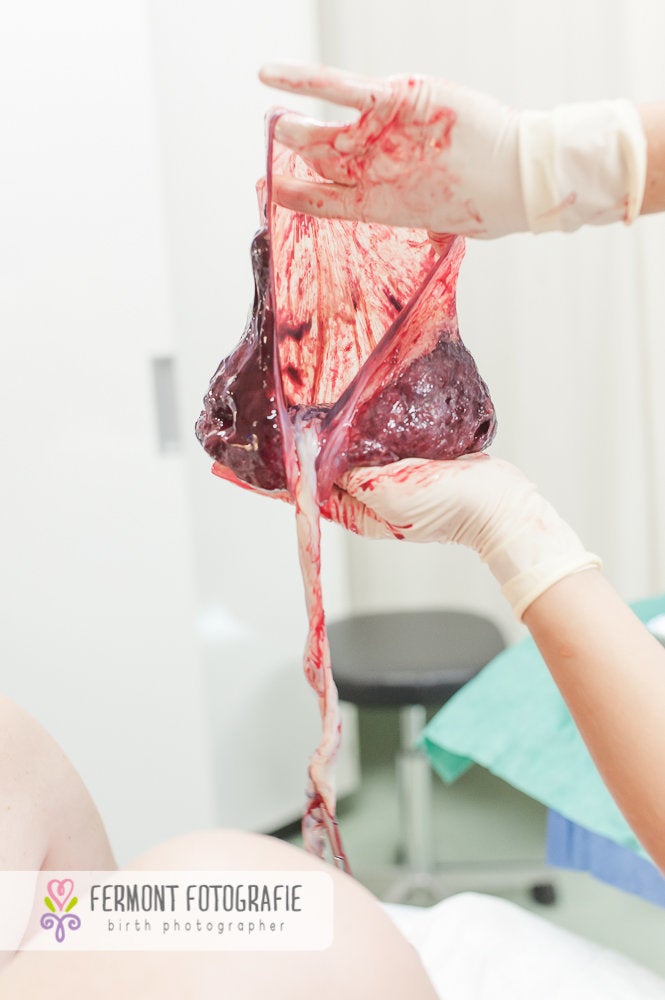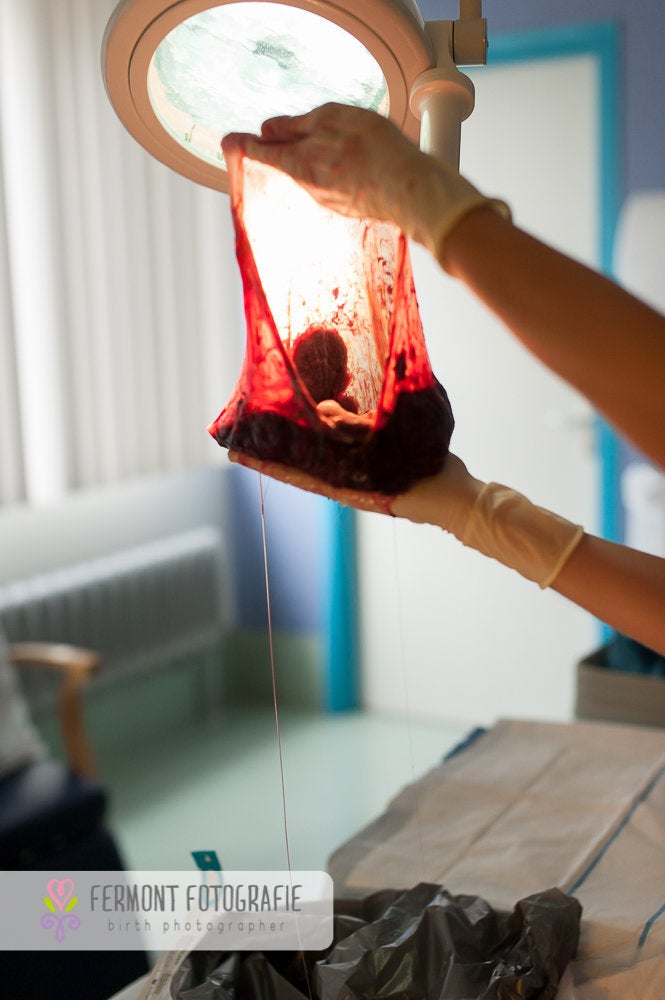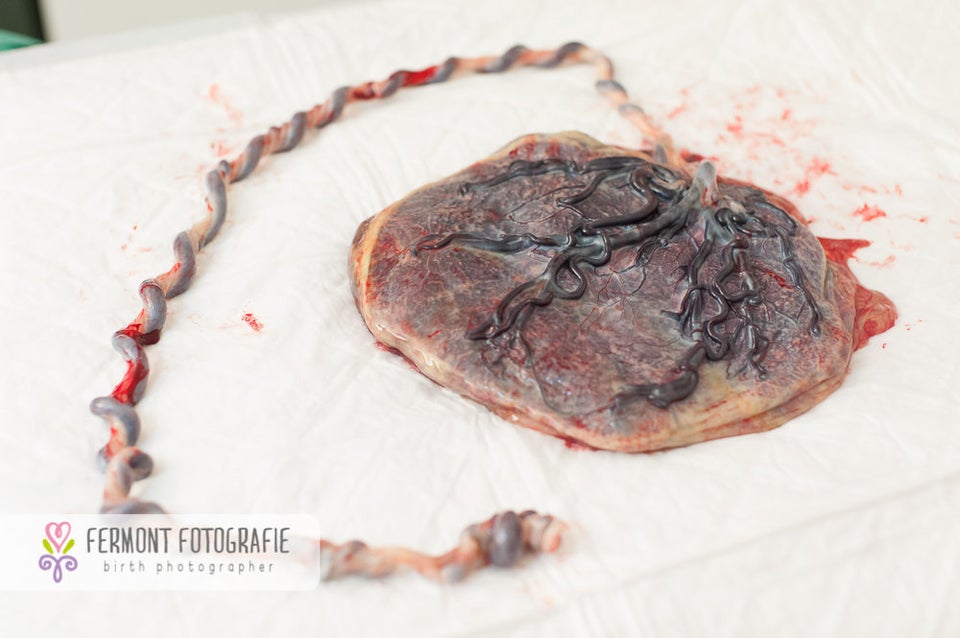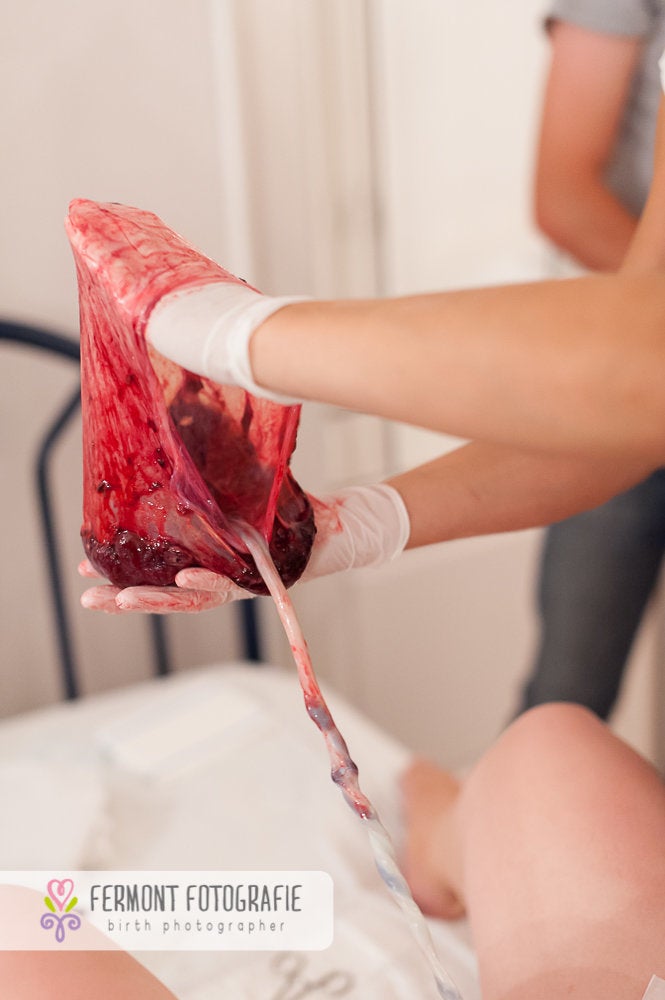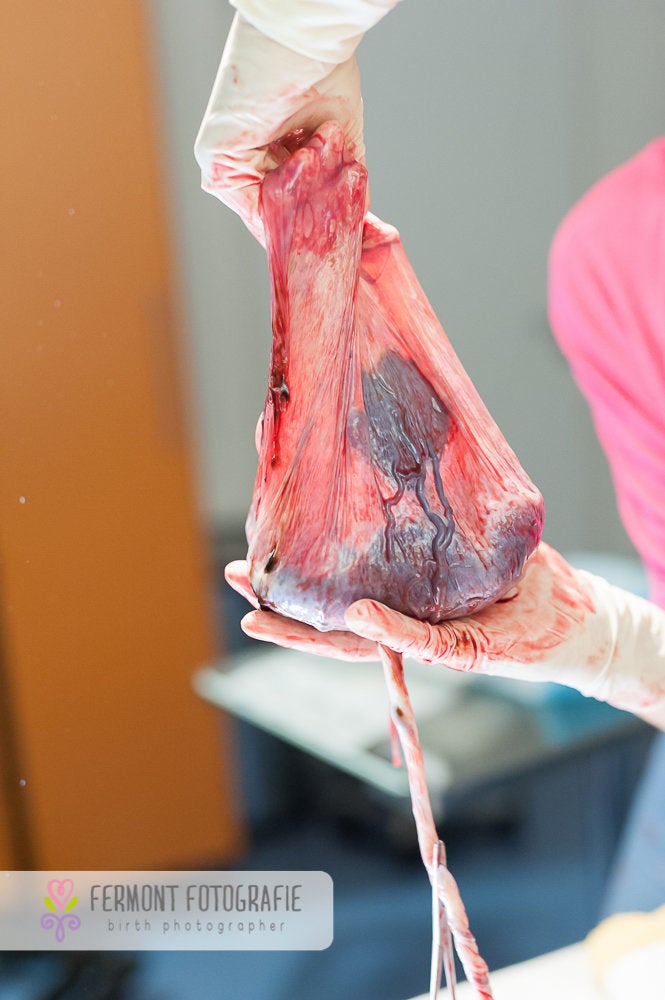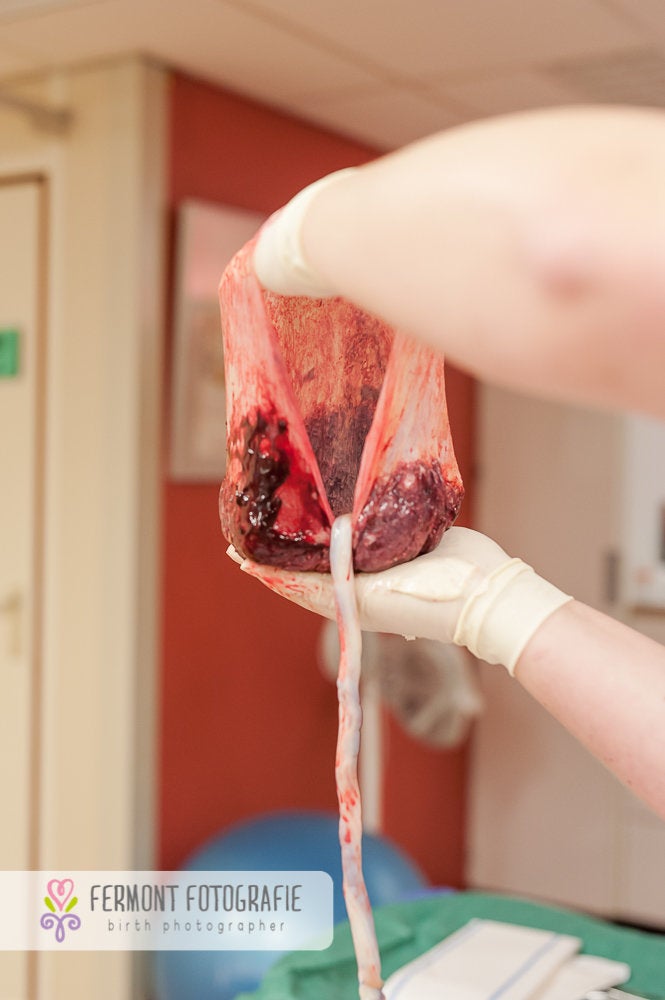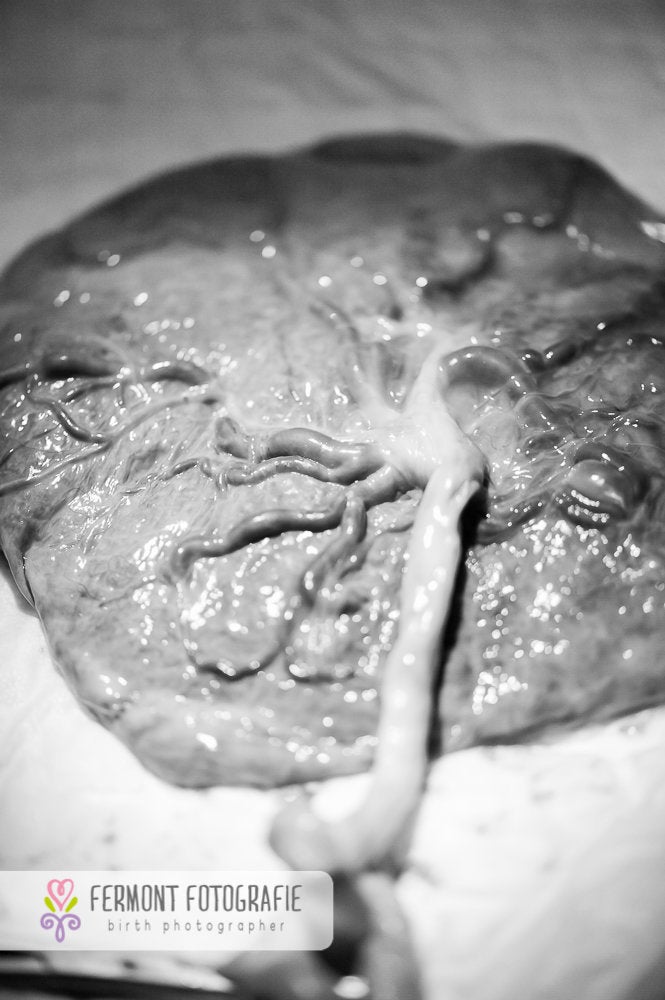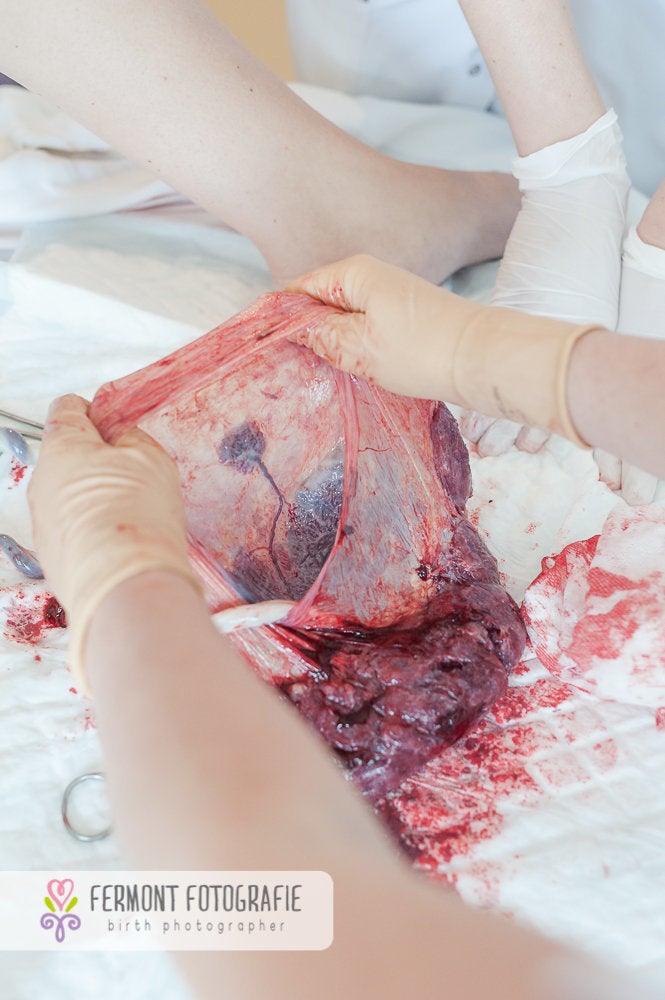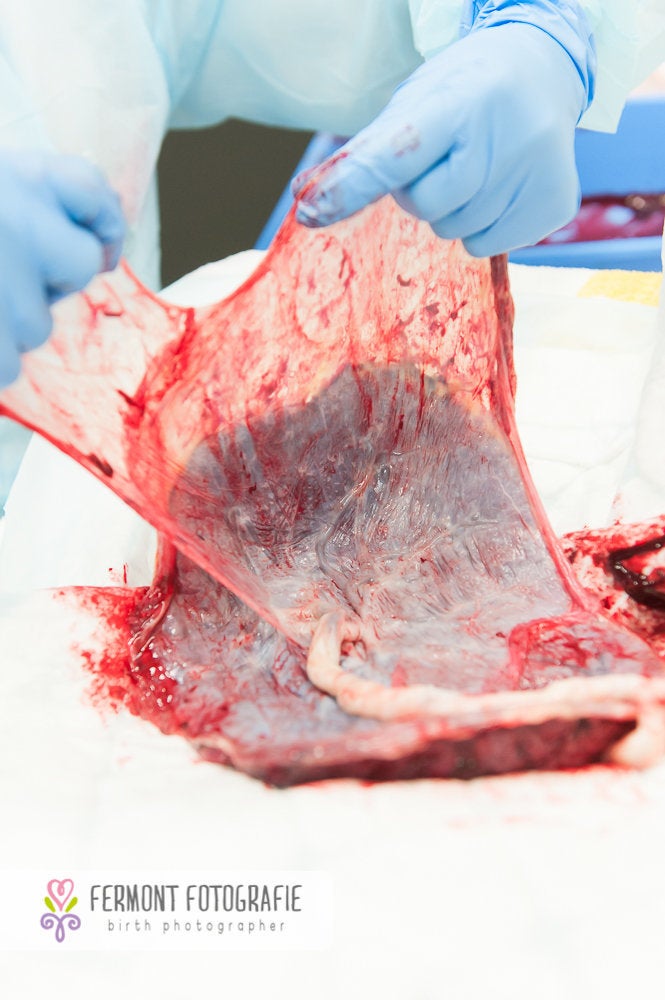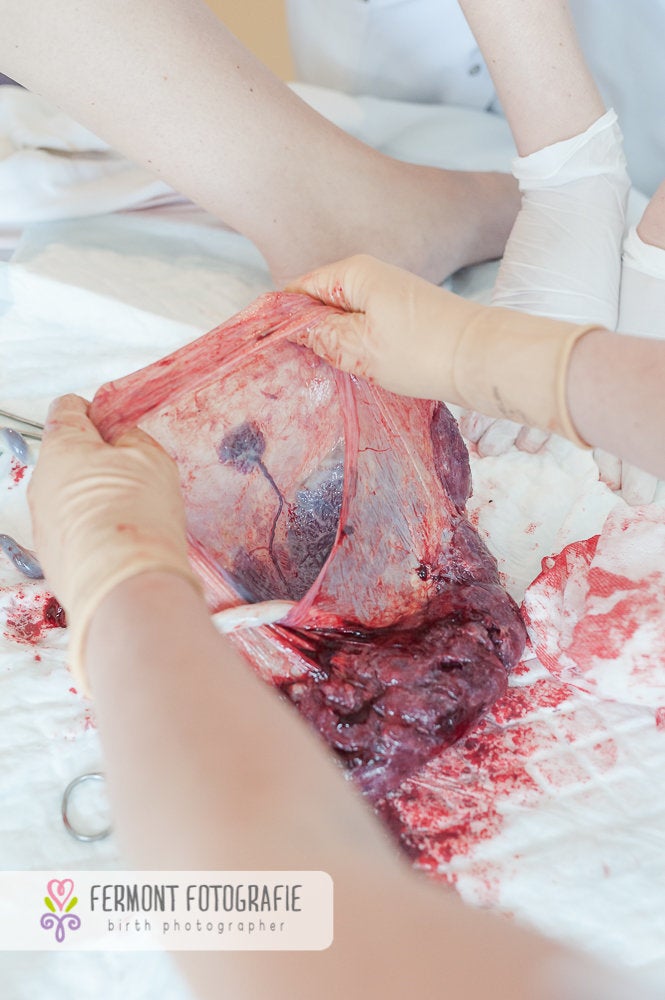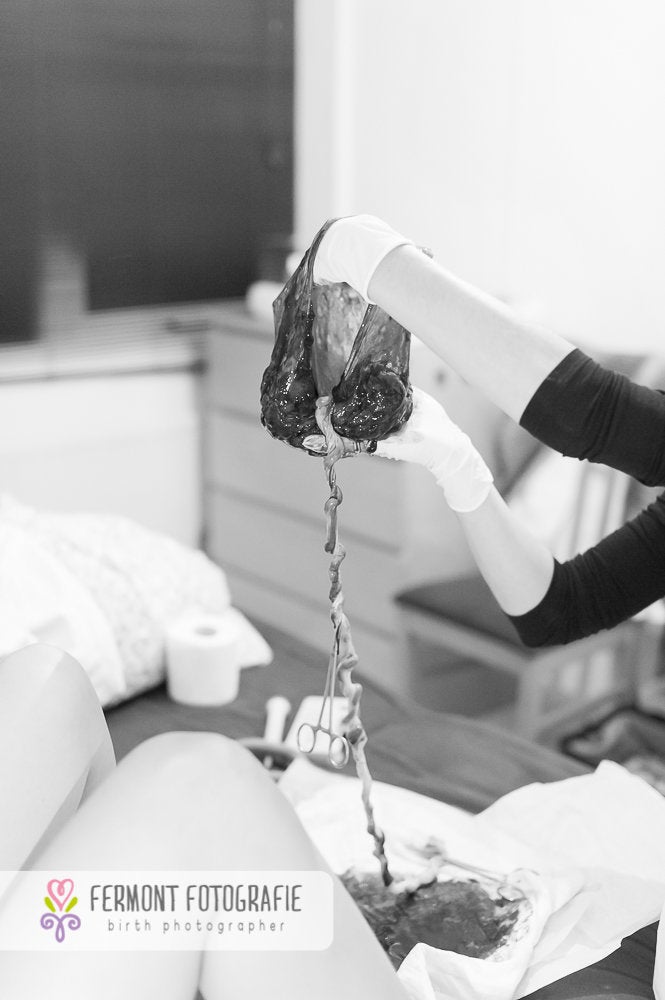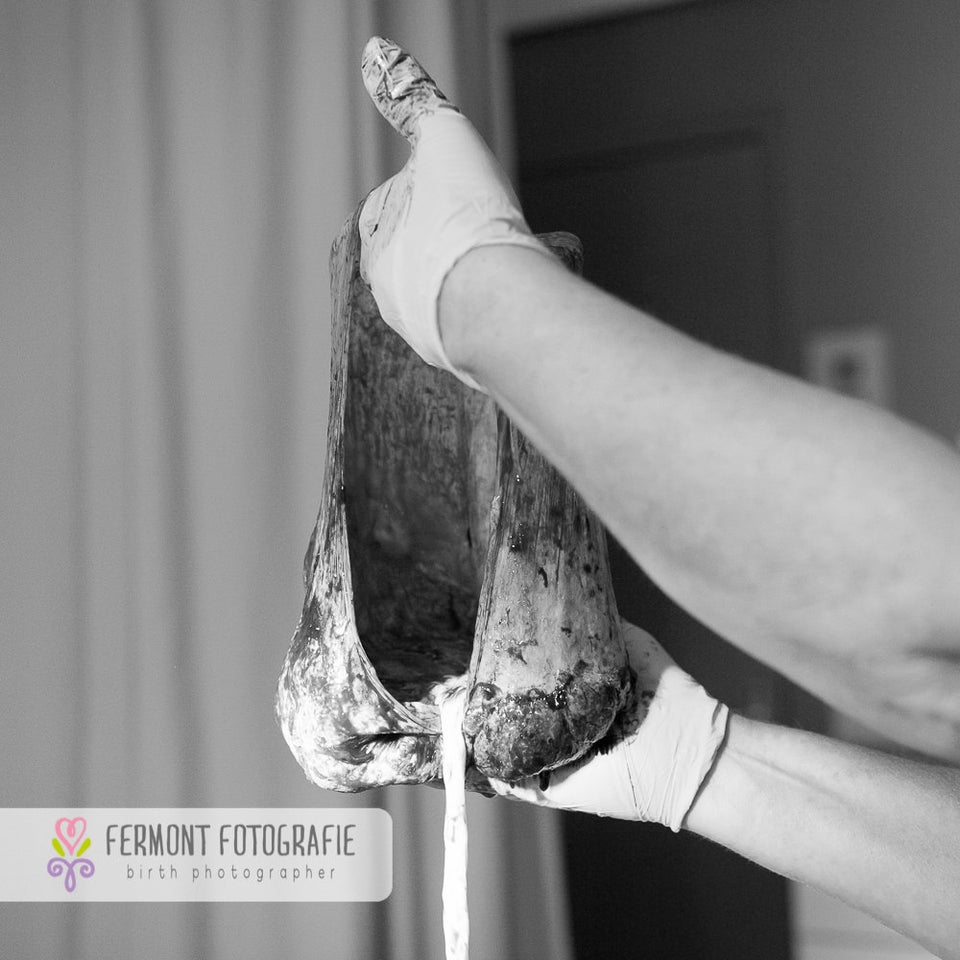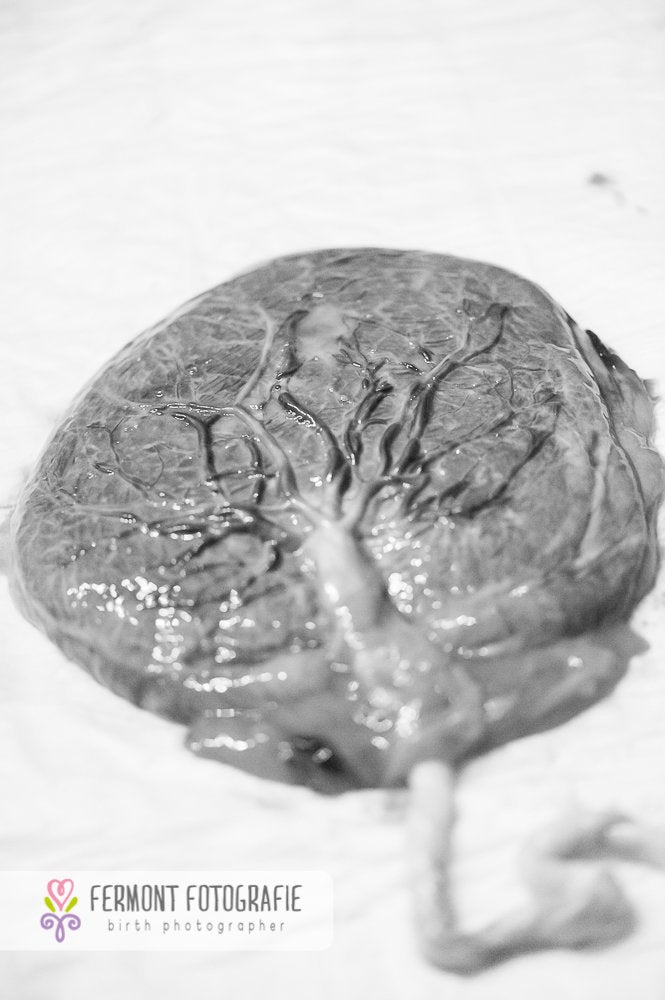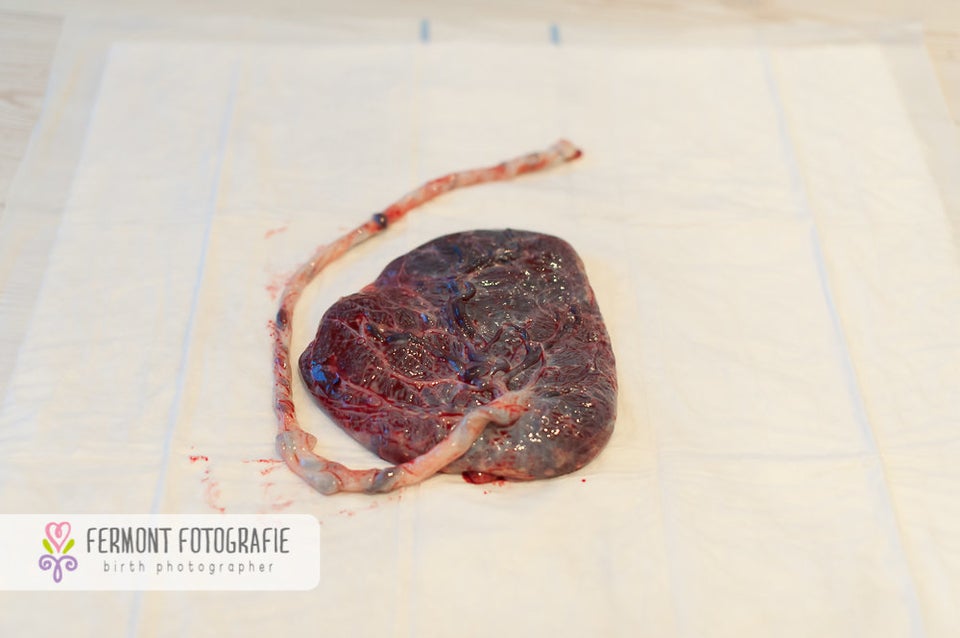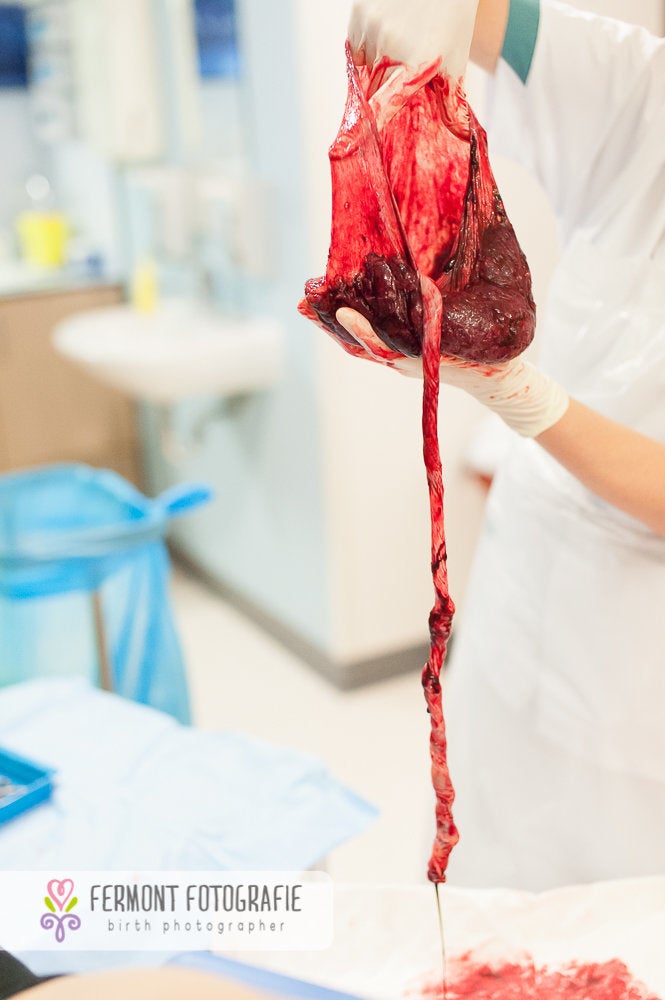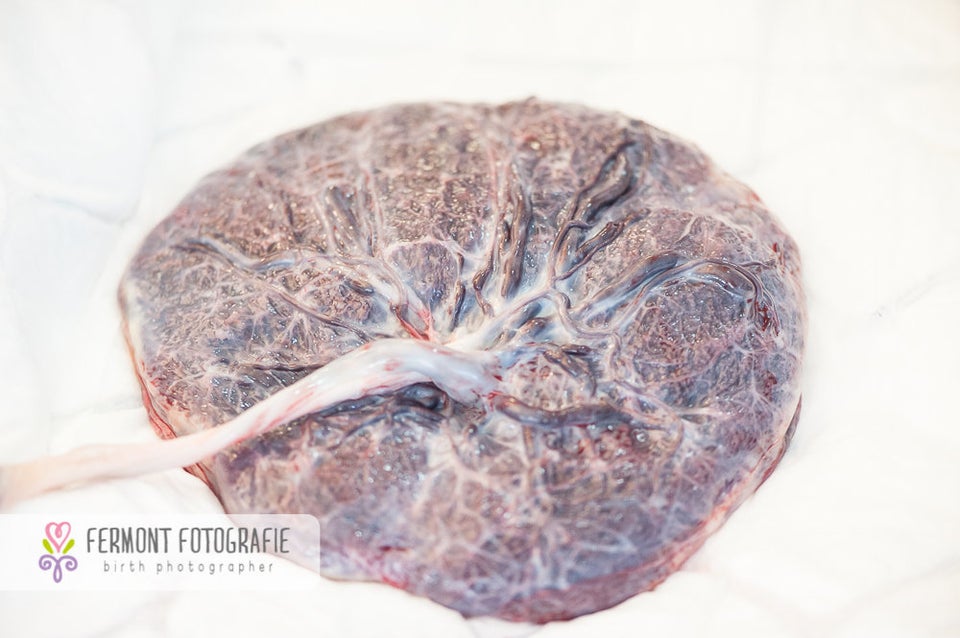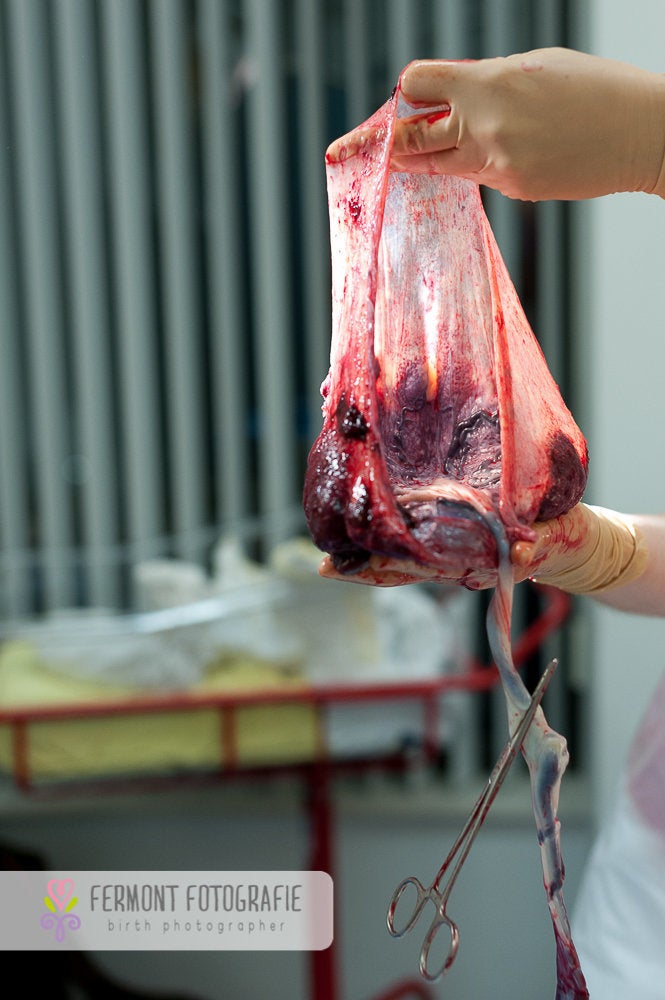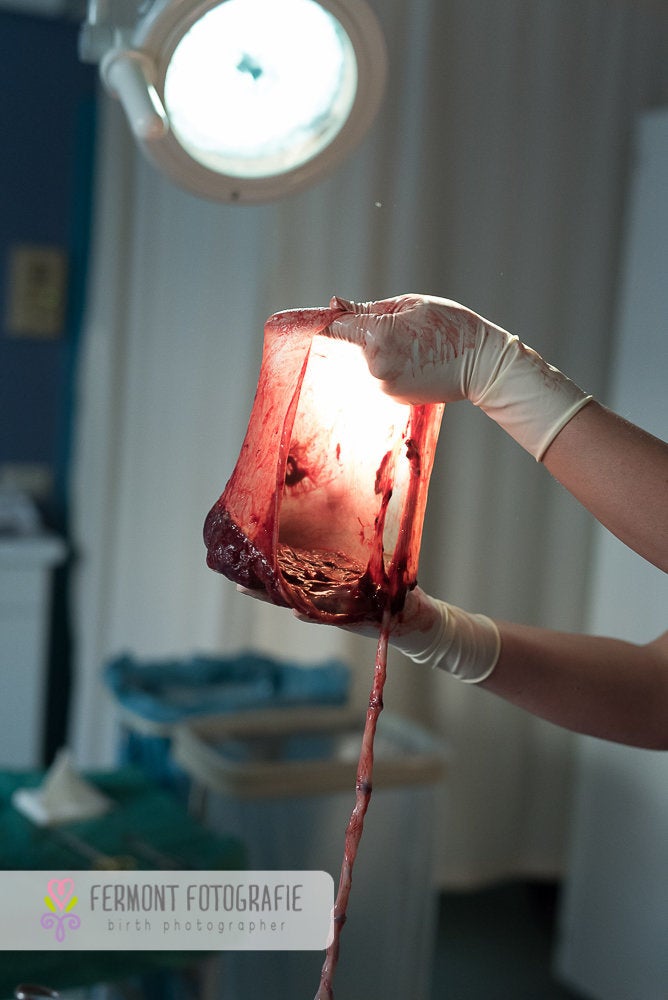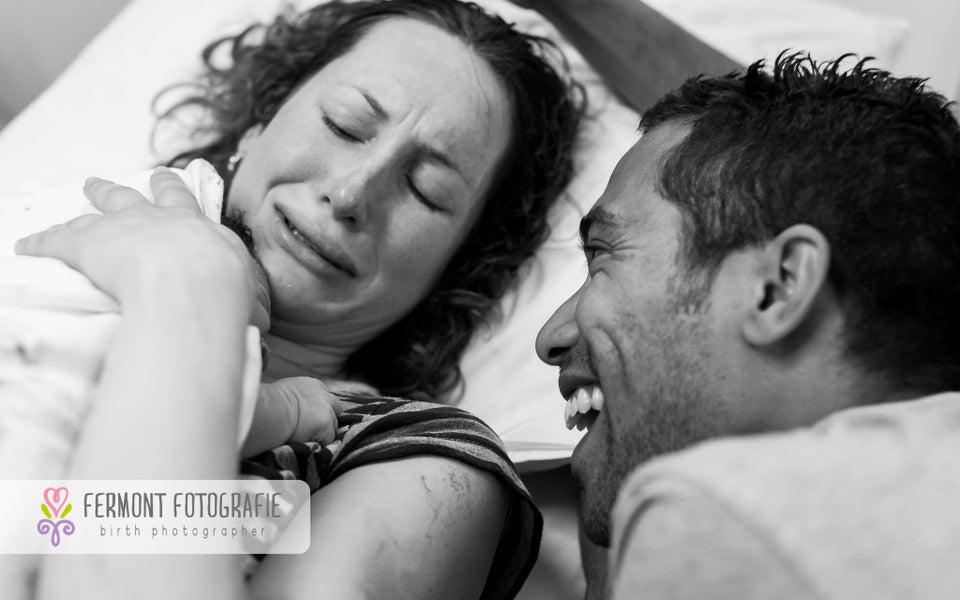 'First Moments' Birth Photography