A plus-size transgender model has spoken out about the difficulty she faces getting cast in fashion shoots as she ticks too many diversity boxes.
Shay Neary, is being hailed as the first out plus-size transgender model to land a fashion campaign.
"In my time at the agency, I was the only plus model, so not many campaigns were interested in booking me," Neary told Mic. "They wanted the more European-looking girls, or androgynous girls. Not a bigger-framed woman like myself."
"We have to all be seen. Not just some of us, not just ones who fit the transgender bill," Neary added.
"Not just the streamline passable woman, or the plastic Kim [Kardashian] wannabe."
Neary believes the fashion industry still has a way to go before it is truly size inclusive - citing the lack of plus-sizes available on the high street as an example.
"The bottom line is, as a plus-size woman, you can't really try anything on if you're shopping online," she told Refinery 29.
"So basically, plus-size women are told, 'We're willing to take your money and we're willing to dress you, but only from your computer screen. We want you to give us your checkbook, and we'll send you clothing, even if you don't know what it's going to look like or how it's going to fit.' You can't try anything on; that's just for 'small girls.'"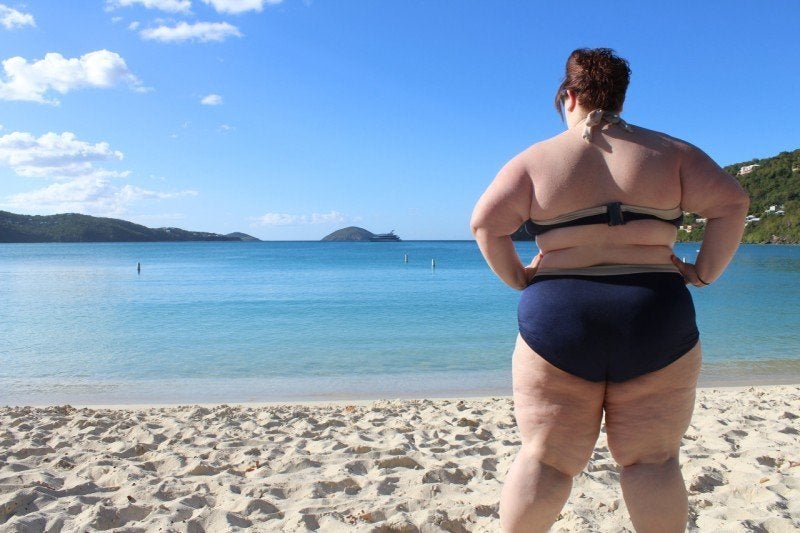 We Exist: Diversity In Plus Size Bodies