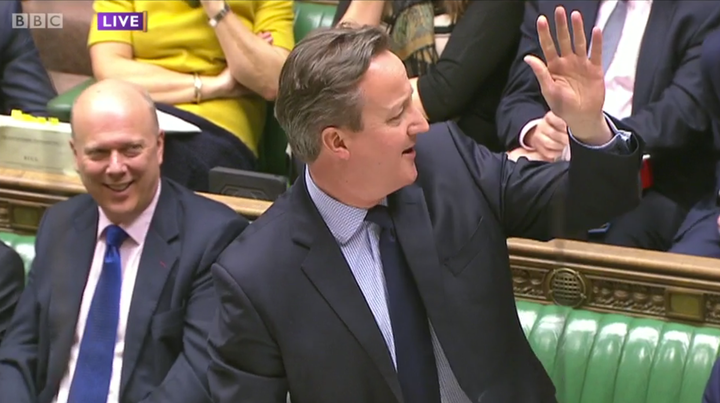 David Cameron enjoyed prime minister's questions today, despite the fact he has spent the last five days dealing with a cabinet resignation and a major u-turn on his government's Budget.
The prime minister was handed a gift this morning when The Times revealed an internal-Labour Party list which ranked its MPs on how loyal they are to Jeremy Corbyn from "core" to "hostile".
"There are five categories," Cameron told the Commons. "We've got core support. I think you can include me in that lot."
Cameron noted Rosie Winterton, the Labour chief Whip, was "being a bit quiet because she is in 'hostile'".
The Labour frontbench pointed at the Tory side to try and point out there were divisions on the government side as well.
Over the noise of MPs shouting, jeering and laughing, Cameron added: "'Hostile' shout, that's right. But 'neutral but not hostile', you have to be quiet.
Raising his own hand and laughing, Cameron added: "Hands up who's 'core support plus'? anyone else?"
In a nod to the bitter internal-Tory fighting over now abandoned cuts to disability benefits and the EU referendum, the prime minister added: "I thought I had problems."
Corbyn told Cameron to "leave the theatre and return to reality".
Several Labour MPs were less than pleased about the existence of The List and how Cameron was able to exploit it at PMQs.