A dad-to-be was so addicted to his latest smartphone game, he couldn't help but play it when his wife was about to give birth.
The augmented-reality game 'Pokémon Go', released in July 2016, allows players to "capture and train" virtual Pokémon who appear to materialise in the real world.
For Texas-based Jonathan Theriot, 'Pidgey' appeared while his wife was in labour, sat on the hospital bed.
And as the catchphrase goes, 'Pokémon, gotta catch 'em all'.
Theriot uploaded a screenshot of his game to Imgur on Thursday 7 July and wrote: "When your wife is about to have a baby and a Pokémon shows up and you have to low-key catch it."
Within 21 hours, the photo had more than one million views.
Theriot was initially hit with criticism for the photo, with many people claiming he shouldn't have been checking his phone while his wife was in labour.
"I've never had a child or anything, but is it normal to be on your phone while your wife is having a baby?" one person wrote.
"Shouldn't you hold her hand or something?"
Another added: "Do you want a divorce? Because this is how you get a divorce."
"She drew the line at me wandering around the hospital searching for more. At least until the baby is out!"
"She just kind of laughed at it. It was primarily an eyeroll once she realised what I was doing."
Other Pokémon fans commenting on the photo were quick to relate to how addictive the game was.
"If she's your wife she should understand how important this Pidgey is," one wrote.
"I've literally been catching Pidgeys and whatever all morning just laying in bed," another wrote.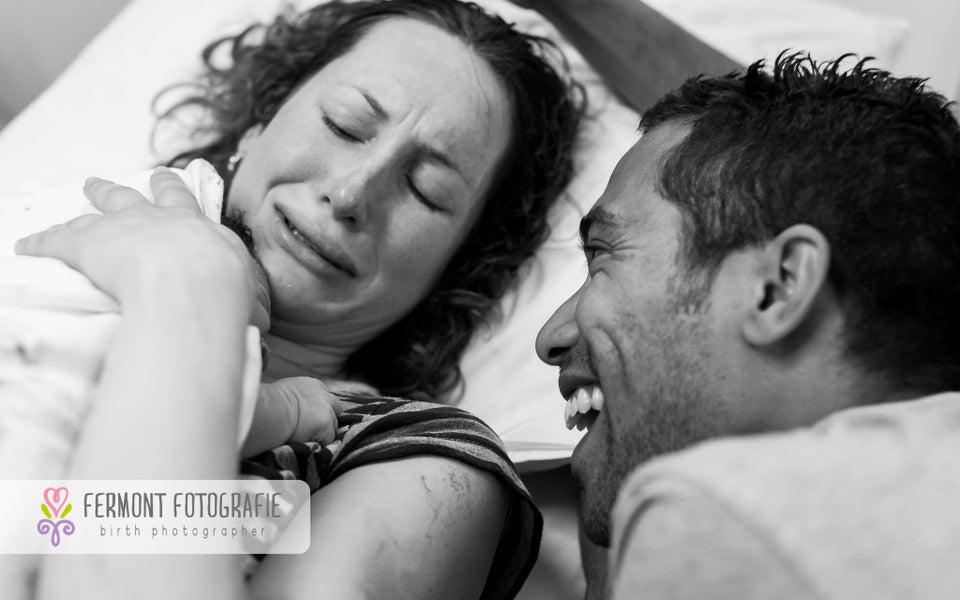 'First Moments' Birth Photography