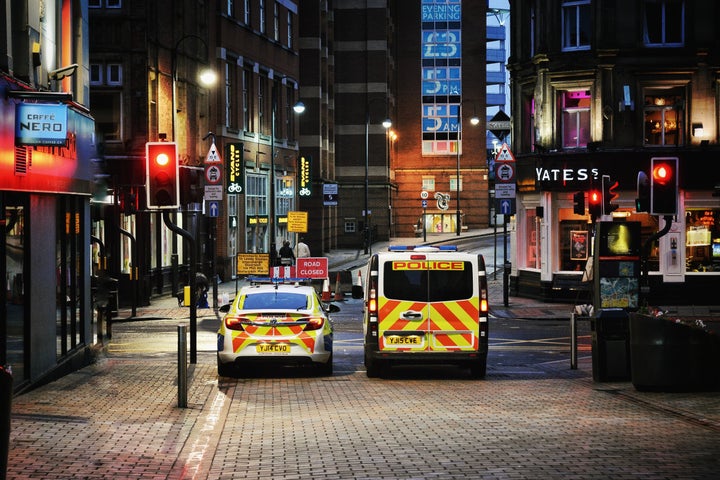 Eight years of austerity have left the UK's police forces so stretched that officers are spending half their time "apologising to the public" for being unable to effectively deal with victims of crime.
"Almost every aspect of what we do, we do less well than we would have done were it not for austerity," said Sergeant Simon Kempton, who has been a police officer for 18 years. "Everything takes longer, and the service is always not quite what we would want it to be."
In the eight years since the Conservatives returned to power, policing has found itself at the sharp end of a swingeing policy of cuts.
From a pre-austerity peak of 144,353, the number of officers in England and Wales has fallen by 16 per cent – a total of 22,424 fewer officers on Britain's streets and in its police stations.
But what is it like working as part of a slimmed-down police force?
To understand how austerity has hit one of Britain's most vital frontline services, HuffPost UK spoke to three officers – current and former – about how cuts have changed the relationship between police and the people they protect, and how upcoming plans could serve a further blow.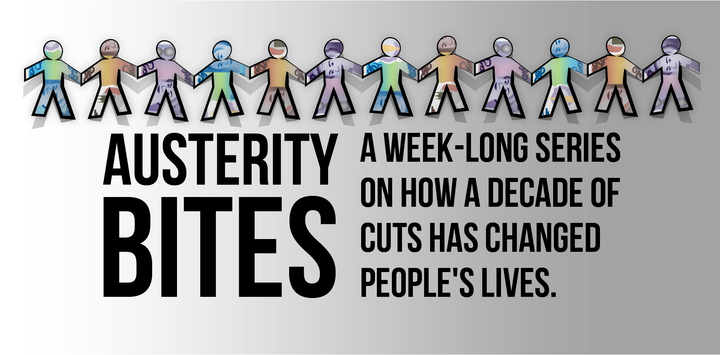 Like many of his colleagues, Kempton – now a senior officer and the Police Federation's operational policing lead – says he was motivated to join the force by a desire to help people.
Despite a career stretching back almost two decades, certain jobs helping vulnerable people still stand out to him "like it was yesterday".
"They have needed us and we have been there," the 41-year-old told HuffPost UK. "It's such a good feeling – it's like scoring a goal in the FA Cup final."
But Kempton laments these instances are becoming "fewer and fewer".
A recent review by the Inspectorate of Constabulary found high levels of demand on police forces mean vulnerable victims of crime are often left waiting too long for help after ringing 999.
It comes a year after the same annual study revealed some police forces were "downgrading" the severity of emergency calls in order to justify a slower response.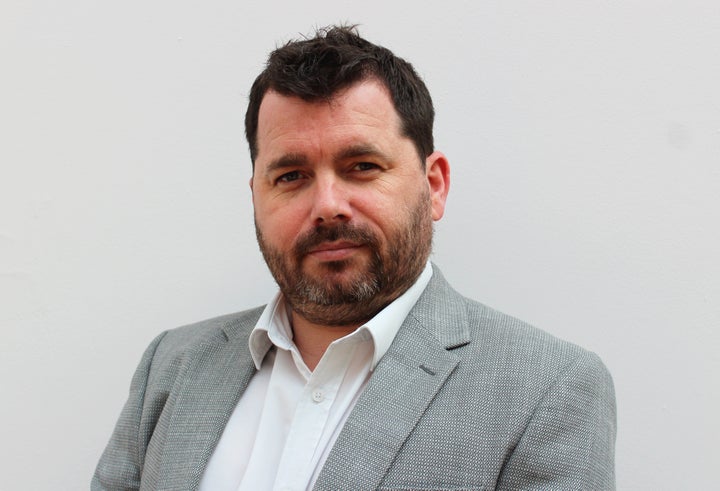 For Kempton, these issues are inextricably linked with austerity, with cuts to police numbers meaning it is almost impossible for forces to adhere to pre-2010 emergency response times.
"What austerity means is there are times – and it's increasingly the norm – when we can't answer top priority jobs within eight to 10 minutes," he said. "People who are being actively victimised by crime aren't getting a police officer stood in front of them within a few minutes, which is what they deserve and what they should get."
These delays are breaking down the relationship between the police and those they signed up to protect, Kempton said. "One hidden effect of austerity is that we spend half our time apologising to the public," he added.
"The public deserve better than they are getting."
But according to the sergeant – who was promoted in 2005 – it's not just how long it takes police to respond to a crime which leaves officers feeling the need to apologise. Kempton said if his police force was called about a car theft before 2010, he would have been able to assign a pair of officers to investigate the incident for the rest of their shift.
"Now, I'm struggling to write them off for half an hour," he added.
"The only way I can write them off to do a proper job on the theft of that vehicle is the next person who dials 999 gets told: 'There's nobody that can help you'.
"We spend our time bouncing from one job to the next, trying to keep across problems rather than actually solve them.
"The public deserve better than they are getting."
It's an issue those in the sector fear is being compounded by the loss of Police Community Support Officers (PCSOs), who support frontline police officers. Since 2009, the number of PCSOs in England and Wales has plummeted by more than 6,750, leaving a workforce of 10,056 – the smallest in 12 years.
In April, Norfolk Police became the first force to completely abolish its PCSO staff, cutting 150 roles. Now, support officers in neighbouring Suffolk face a similar fate. If plans to restructure Suffolk Police are pushed through, 33 of the force's 81 current PCSOs could be made redundant.
One Suffolk PCSO, who asked to remain anonymous for fear speaking publicly could increase the likelihood of losing his job, told HuffPost UK he fears there could be a spike in crime if the cuts go ahead.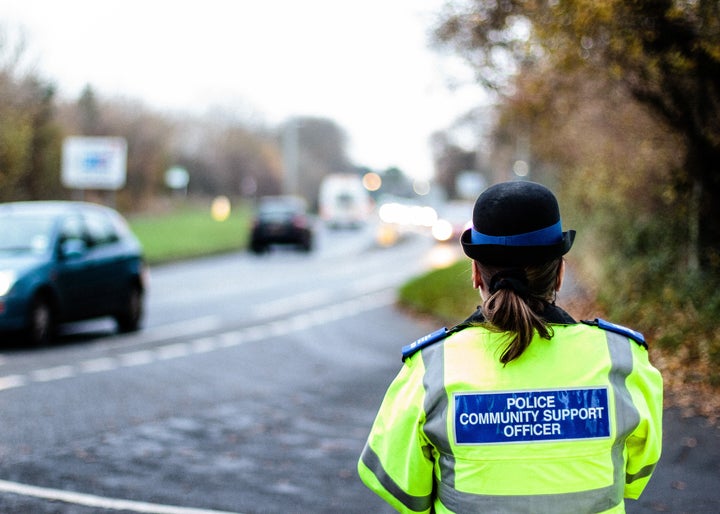 "Police officers don't get to know a town like a PCSO does," he said, adding that support officers do not get posted outside of their local area like police officers.
"They [support officers] really become part of the community and a real link to the police. That's vital in terms of everything – from gathering intelligence about terrorism right down to the small stuff like anti-social behaviour."
Cuts to PCSOs could sever crucial ties between police and the community – and leave already over-stretched police officers picking up even more of the slack, the Suffolk support officer said.
"Because people know that PCSOs don't have the power of arrest, we are quite approachable. Certainly, that can be quite important with youths – they don't fear they are going to get in trouble from talking to us," he added.
"The danger is that we are going to become a reactive, fire-fighting style of police force, where all we are doing is reacting to crime and incidents as they happen.
"One of the best forms of crime reduction is prevention, which is what we specialise in."
"It's only two years after the last cuts. Everyone feels like they are just slowly whittling us away until we disappear altogether."
But Suffolk Police's chief constable Gareth Wilson said plans to restructure the force, putting more than 100 police officers into Safer Neighbourhood Teams, would allow it "to be more effective in meeting the challenges we are facing".
"Although the balance of our workforce will need to change, PCSOs remain an important part in the provision of a high-quality police service in Suffolk," he said.
The possibility of redundancy weighs heavily on PCSOs from a personal perspective too. The support officer who spoke to HuffPost UK has worked in policing for more than 20 years.
"A lot of us are passionate about our jobs – we love helping the communities we live in," he said. "It can be a very rewarding thing. But your motivation definitely takes a beating when you're constantly under the threat of cuts."
He added: "It's only two years after the last cuts. Everyone feels like they are just slowly whittling us away until we disappear altogether."
But after eight years of austerity, what can be done to revive Britain's ailing emergency forces? For former Greater Manchester Police officer Afzal Khan – now MP for Manchester Gorton – the answer lies in putting politicians face-to-face with those on the frontline.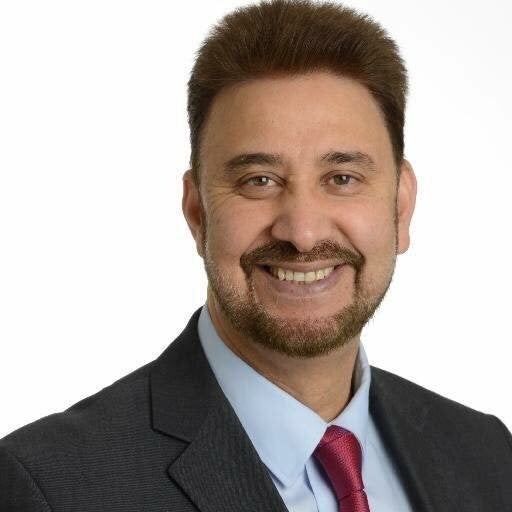 The Labour MP has proposed a 'Give A Day To Policing' scheme for MPs to help them "step outside the of the Westminster bubble and into the shoes of ordinary officers".
Khan, who spent three years as a rank and file officer in the mid-1980s, said his day with GMP "opened my eyes to just how much has changed".
"Cuts to police funding mean there are fewer officers on each shift," he told HuffPost UK. "Whereas there might have been around 30 when I was on duty, there would now only be five or six covering the same area.
"Cuts to other services, especially mental health, put an enormous strain on the police. In many ways police officers are the final line of defence to pick up problems other services just can't deal with. All of this is the effect of austerity policies."
But a spokesperson for the Home Office said police have the resources they need "to carry out their vital work".
"We have provided a strong and comprehensive settlement that is increasing total investment in the police system by over £460m in 2018/19, including funding for local policing through Council Tax precept," they added.
"However, we know the nature of crime is changing. That is why the Policing Minister spoke to every police force in the country to understand the demands they are facing and why the Home Secretary in May committed to prioritising police funding in next year's Spending Review."