Racist posters calling for 'white zones' have been found pasted in residential streets in Newbury.
Featuring a cartoon character performing a Nazi salute, the posters appear to bear the name and logo of neo-Nazi youth group National Action. A sticker also bears the same group identifiers. Identical posters appeared in parts of Glasgow in June.
Thames Valley Police are appealing for information about who posted the flyers.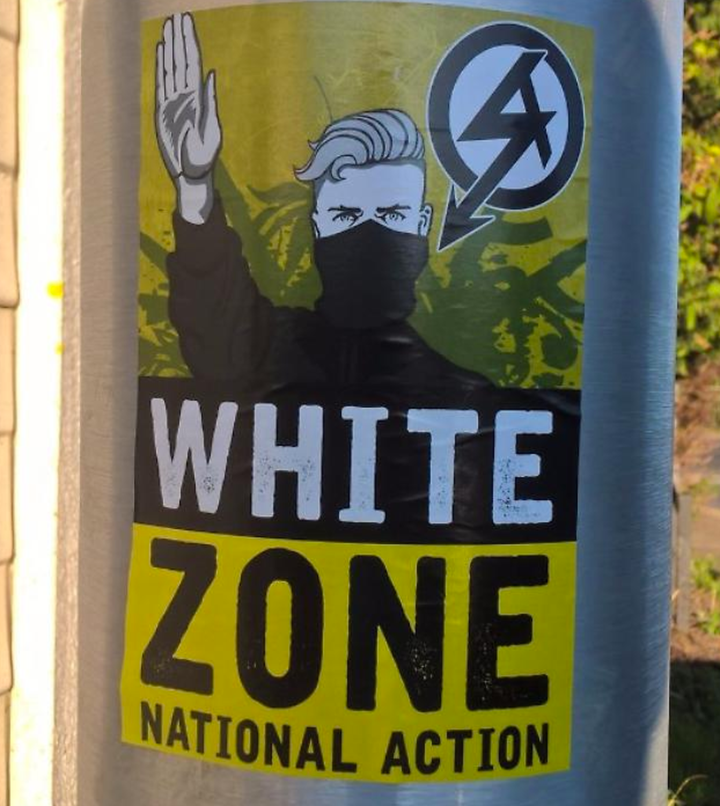 Jack Renshaw may face charges with two separate investigations underway after he called Jews "parasites" that should be eradicated.
During a demonstration in Blackpool in March, Renshaw, a former British National Party activist referred to himself as a "nazi", talked about "executing" the groups' enemies, told supporters that the UK had a "Jewish problem" and said the white race was the "superior race". His comments were recorded in a video made by the group and uploaded to YouTube.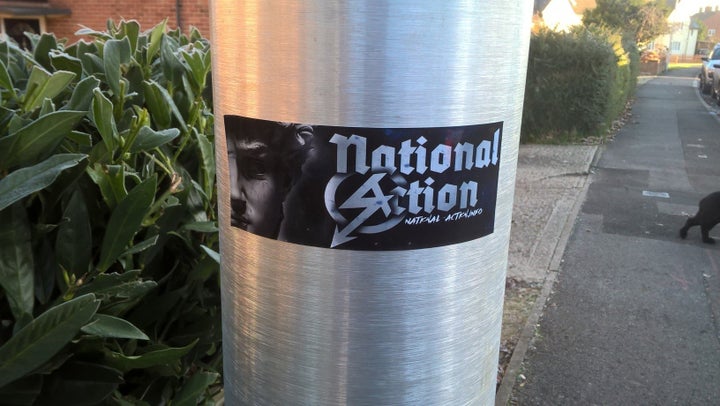 He said that Britain was on the "wrong side" in the Second World War by fighting the Nazis "who were there to remove Jewry from Europe once and for all".
Renshaw also went on to tell supporters at the event: "We need to start focusing on the real enemy, the real enemy is the Jew."
Separately, West Yorkshire Police are investigating Renshaw for comments he made in Yorkshire in February.
Of the posters, Sergeant Holly Nicholls, of Newbury Police Station, said "Thames Valley Police has received a complaint from a member of the public. The offensive nature of the 'white zone' posters, in addition to the fact that they were fly-posted, led to the removal of the posters.
"If you witnessed anyone hanging these posters, see any posters of concern or have information that will help our investigation, please call Thames Valley Police on 101 citing reference number 43160334514.
"If you don't want to speak to police you can contact the independent charity Crimestoppers anonymously on 0800 555 111.
Related