Police are hunting a man dressed as comic book character The Mask after a man was assaulted and robbed.
The man, who painted his face green and was wearing the yellow suit and hat made famous by Jim Carrey in the 1994 comedy, was captured on CCTV along with a group of other men, shortly before the incident.
Thames Valley Police said a 21-year-old man was walking along Beresford Road, in Reading, about 4.30am on April 10, along with a friend, when a group of men shouted at him.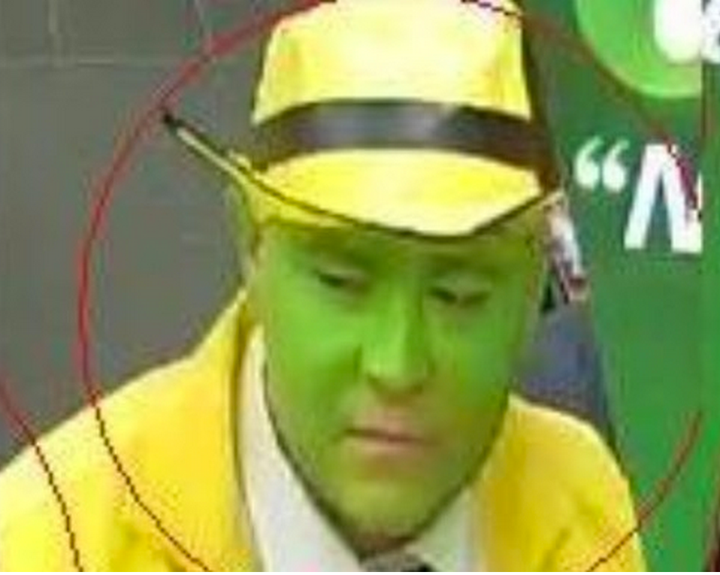 The victim's friend then left the scene.
When the man approached the crossroads of Catherine and Beresford Road police said he was approached by the group.
Police said one of the group tried to punch the victim but missed. The victim was then struck from behind and knocked to the floor where he was repeatedly punched and kicked.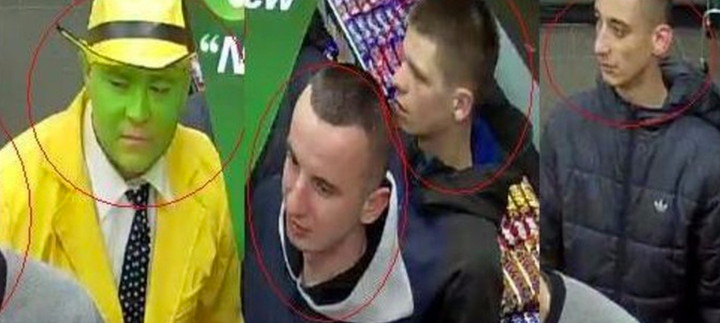 After the assault the victim, who suffered minor injuries including cuts and bruises, noticed his wallet was missing which contained cash and bank and ID cards.
Police want to speak to the people shown in the CCTV images as they may have information which could help with the investigation.
Anyone else with knowledge of the assault is also asked to contact Thames Valley Police.