An unseen portrait of the Queen with her husband, the Duke of Edinburgh, has been unveiled as a weekend of celebrations for the monarch's birthday gets underway.
Wearing matching pale pink, the couple, who have been married for more than 68 years, sit side by side as they smile for the camera.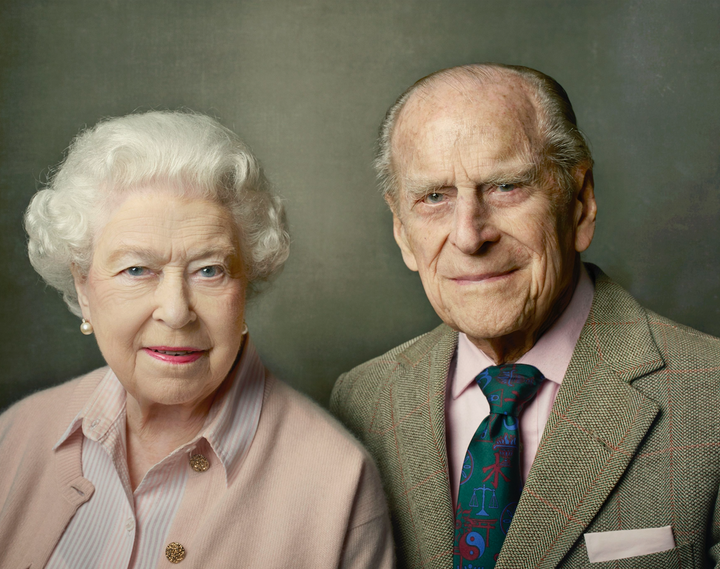 Others included the Queen in separate images with her beloved corgis and the royal children.
In the latest image the Queen wears a pale pink cardigan with gold buttons over a pink and white striped blouse, while the Duke wears a pink shirt under a light brown jacket with a matching pink pocket square.
The picture was taken at Windsor Castle after Easter.
Speaking previously about the images, Leibovitz said the photoshoots were all inspired by the Queen's own ideas.
The renowned photographer said: "She wanted to be photographed with her grandchildren and great-grandchildren; her husband, Prince Philip, the Duke of Edinburgh; her daughter, Anne, the Princess Royal; and her corgis."
In the first of three days of celebrations for the Queen, a service of thanksgiving will take place at St Paul's Cathedral on Friday, followed by the Trooping the Colour ceremony on Saturday, and a street party in The Mall on Sunday.