If Boris Johnson's plan, announced yesterday, becomes law, the UK will be following in the footsteps of Norway, which pledged to make all new cars zero-emissions as early as 2025.
But is it really that simple? What about people with old cars? Do hybrids count as dirty? Will it cost people more? What's all this about cobalt?
Read on for (some of) the answers...
Will I have to scrap my current car?
No, even assuming you still have it in 15 years' time. For now, there are no plans to force people out of their older petrol and diesel cars and into electric versions.
However, given that bans on petrol and diesel vehicles in city centres are becoming more widespread, it's likely that it'll be harder to drive your traditionally powered car throughout the UK without issue. Birmingham, York and Shoreditch on the edge of the City of London are among the areas to have started clamping down already – the first two are planning to ban even electric cars because they still create things like, y'know, congestion and road crashes.
Will there be enough electric cars for everyone to buy one in 2035?
This is where it gets slightly trickier. About 2.3m cars were sold in Britain in 2019, although that figure is falling, so we could theoretically be looking for a similar number available to buy from 2035.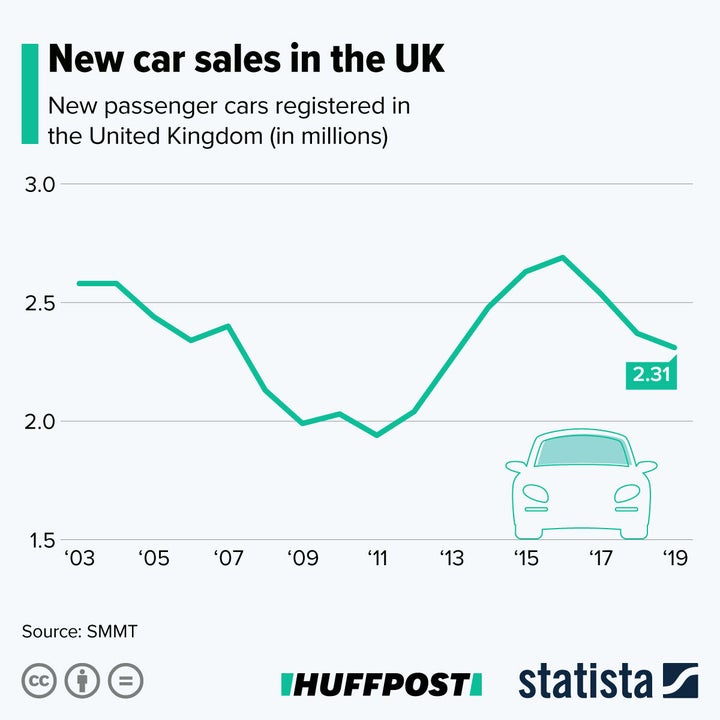 AA president Edmund King has said the new target on car sales is pretty challenging.
"We must question whether we will have a sufficient supply of a full cross-section of zero emissions vehicles in less than 15 years," he said.
"We will need a package of grants coupled with a comprehensive charging infrastructure at homes and in towns, cities, motorways and rural locations.
"At the very least the government should take up the AA demand to cut VAT on new electric vehicles to boost sales and make vehicles more affordable to those on lower incomes."
He also raised concerns about hybrids being excluded from sale under the plans, which were originally announced in July 2017 for a 2040 delivery date – five years later than Monday's announcement.
Currently, electric vehicles with a list price under £40,000 are exempt from Vehicle Excise Duty. Those over that figure command a £320 VED rate for five years from the second time the vehicle is taxed.
How will Norway manage it, then?
Well, Norway's incentives to get all new cars down to zero emissions by 2025 are pretty wide-ranging. They include:
no annual road tax
zero VAT rather than 25%
free access to bus lanes
a reduction in company car tax.
"We are not Norway," King identified, "and the incentives have cost a fortune, but per capita Norway now has the biggest concentration of EVs anywhere in the world."
He also points out that in the UK, the expansion of Ultra Low Emission Zones – such as in inner London – has the potential to render up to a million older, mainly diesel, cars redundant well ahead of the 2035 target.
Further measures to speed up the supply of EVs in the used car market could be to cut VAT to zero on all new EVs for five years, give longer-term commitments to lower company car tax for EVs, and give more generous and longer-term grants for home chargers, he said.
What do manufacturers think?
Basically, that it isn't just up to them.
Mike Hawes, the chief executive of the Society of Motor Manufacturers and Traders (SMMT), said the announcement amounted to the government "moving the goalposts".
He said: "Manufacturers are fully invested in a zero emissions future, with some 60 plug-in models now on the market and 34 more coming in 2020.
"However, with current demand for this still expensive technology still just a fraction of sales, it's clear that accelerating an already very challenging ambition will take more than industry investment.
"If the UK is to lead the global zero emissions agenda, we need a competitive marketplace and a competitive business environment to encourage manufacturers to sell and build here. A date without a plan will merely destroy value today."
Hawes also pointed to the fact there's still no clarity on the future of the plug-in car grant – which takes £3,500 off the sale price of the cleanest vehicles – and the fact that the UK's charging network is "woefully inadequate".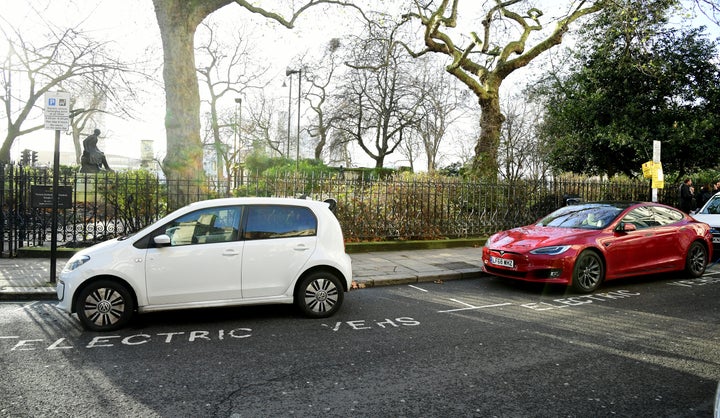 What do drivers think?
A survey published last month by the RAC revealed it could be more than a decade before electric vehicles truly go mainstream as drivers are unwilling to commit until they can travel long distances on a single charge.
According to a survey of 1,753 UK motorists, the minimum range an electric vehicle would have to be capable of travelling in one go would be 368 miles before the average driver would consider buying one.
That would exclude all but one of the electric vehicles currently on sale in the UK – and that model sells for an eye-watering £77,770.
The survey found that 6% of respondents were planning to buy an all-electric model next, double the percentage of last year but still obviously rather low.
Meanwhile, the number of drivers looking for all-electric, plug-in hybrid or hydrogen fuel cell vehicles had seen a small increase, from 12% to 15%.
RAC head of policy Nicholas Lyes said: "It is very encouraging there is an increased willingness among drivers to go full or part electric when they next change their vehicles.
"But, while this is positive, it is also concerning that the average driver doesn't see themselves owning a pure electric car until 2030 – a point borne out by the fact that less than 1% of cars on the road are currently of this type."
What may tempt some was the recent government announcement that it is doubling the amount of funding for its On-Street Residential Chargepoint Scheme.
It will see the amount of money allocated to the scheme boosted to £10m for the 2020-21 financial year.
Through the scheme, councils are able to apply for funding to install public EV charging points in residential areas under its jurisdiction. It now means that 3,600 more charging locations have the potential to be installed.
Is there enough electricity?
Last month, a report for the National Grid revealed that hundreds of thousands of people will need to be recruited into the energy sector to reach the goal to cut overall emissions to net zero by 2050.
The company said its study shows the need to fill 400,000 positions in skilled tradespeople, engineers and other specialists across the country as part of the UK's legal targets to drive greenhouse gas emissions. With the ban on sales of new petrol and diesel cars being brought forward this week, that number is expected to swell further.
Many people across the UK do want jobs with an environmental purpose, according to research by YouGov, which found 78% of people thought they should play a role in the UK's journey to net zero.
More than half (57%) of people are interested in working for an organisation helping to deliver on the goal.
But the energy industry is facing the challenges of a looming retirement crunch, stiff competition with other sectors such as tech and finance, not enough young people choosing science, technology, engineering and maths, and a lack of women in the sector.
Some 117,000 of the new workers need to be employed by the sector in the next decade to help meet key milestones up to 2050, National Grid said.
The cobalt question
Last year, leading scientists warned that current worldwide cobalt production would have to almost double for the UK to hit electric vehicle targets.
In a letter to the Committee on Climate Change (CCC), a group of leading researchers – headed by the Natural History Museum's head of Earth sciences Professor Richard Herrington – said they believed a dramatic increase in supplies of metals would be needed for fresh targets to be achieved.
According to the Natural History Museum, three-quarters of the world's lithium carbonate, over half of annual output of copper and nearly the entire global production of neodymium would be required if all the cars on UK roads were to be replaced with current day EVs.
Commenting on the letter, Professor Herrington said: "The urgent need to cut carbon dioxide emissions to secure the future of our planet is clear, but there are huge implications for our natural resources not only to produce green technologies like electric cars but to keep them charged.
"Over the next few decades, global supply of raw materials must drastically change to accommodate not just the UK's transformation to a low carbon economy, but the whole world's."
Correction: an earlier version of this article inaccurately stated that 295bn kWh would be needed to power all the nation's cars. In fact, going by the figures stated above, the correct figure would be approximately 88bn kWh.