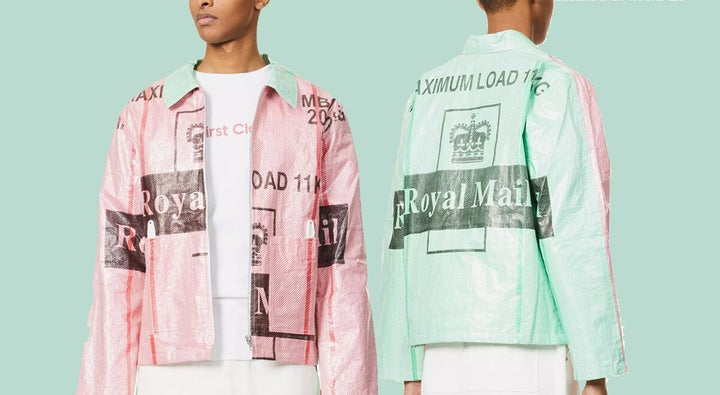 Postal workers have been laughing at Selfridges this week after the department store launched a collaboration with Royal Mail that does not deliver the goods.
The collection includes a two-tone jacket made from "upcycled woven mail bags" (pictured above) that'll set you back £445.
The range is designed to pay homage to postal workers, says Selfridges, adding: "While we continue to stay connected to those we can't visit in person, we're celebrating the power of the post, and the sense of closeness and community it brings."
But the tribute has seriously missed the mark, with posties on Twitter jokingly modelling their own versions of the jacket, costing decidedly less.
Those without a first class budget may wish to peruse the rest of the collection, where you'll find a 10-piece postal themed biscuit tin that's £49.99, or a plain black t-shirt with the slogan "handle with care" written across the chest for £40.
But judging by the reaction on Twitter, posties will have one comment if you gift them such items this Christmas: return to sender.