Poundland is set to launch a new chocolate bar in retaliation to Toblerone's controversial shape change - and it's the ultimate burn.
The budget retailer has created a 'Twin Peaks' chocolate bar which has double peaks positioned closer together, similar to Toblerone's previous shape.
Adding fuel to the fire, a 100g bar of Toblerone costs anywhere between £1.10 and £1.50 from supermarkets, while Poundland's new 180g bar will cost just £1.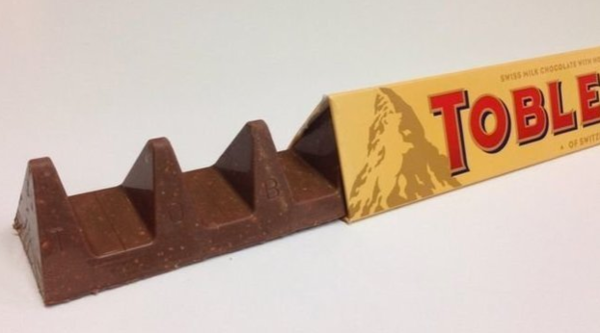 The manufacturer issued a statement on Facebook saying it had increased the gap so they could continue to offer customers "good value for money".
The new 180g chocolate bar will be available to buy in stores across the UK from the first week of July.

Poundland's trading director Barry Williams said of the move: "Poundland shoppers are savvy, and the change in their favourite chocolate bar last Christmas didn't go unnoticed.
"That's why we've created a new £1 alternative for them – the size they wanted, with a British taste, and with all the spaces in the right places."