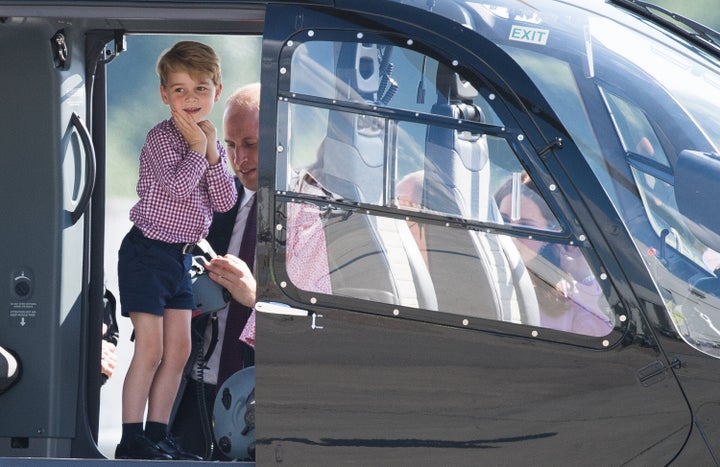 Gary Janetti, the guy who wrote and produced Family Guy, runs an Instagram account of Prince George memes – and it's now getting an animated show.
The comedy, called The Prince, will be written and produced by Janetti for HBO Max, a US streaming service.
It's said that the producer will voice the gloriously self-assured and snobby Prince George in the show, with Orlando Bloom as Prince Harry, Condola Rashad as his nemesis Meghan Markle, Lucy Punch as Kate Middleton, as well as Tom Hollander as Prince Philip and Prince Charles, according to Deadline.
The series is described by HBO Max itself as a "biting, satirical look at the life of Prince George of Cambridge, the youngest heir to the British throne, as he navigates the trials and tribulations of being a royal child."
In each episode, six-year-old George will show what life is like as a young prince – from navigating the 775 rooms of Buckingham Palace, to primary school away from the royal.
Janetti said he's "thrilled" to be working at HBO Max for the series, "bringing them yet a series about a family ruthlessly fighting for the throne."
The producer first started posting the memes of George in September 2017, on his first day of school. "He was just so expressive and really cracked me up," Janetti told Vanity Fair after the post went viral. "I posted one with a caption, without giving it much thought. I did a few more and slowly developed a character for him.
"Then, when Meghan Markle got engaged to Harry and she was everywhere in the news, I had formed enough of a character for George that I knew, 'Oh, he is not going to like this.' He is not going to like somebody else getting all the attention."
In the past two and half years, Janetti's account has gained nearly one million followers, where he posts photos of George reacting cattily to royal news, bitching about his mum and sister, cosying up to his Gan-Gan (the Queen), fan-boying over male Olympic skaters, and eagerly anticipating the day he becomes king.