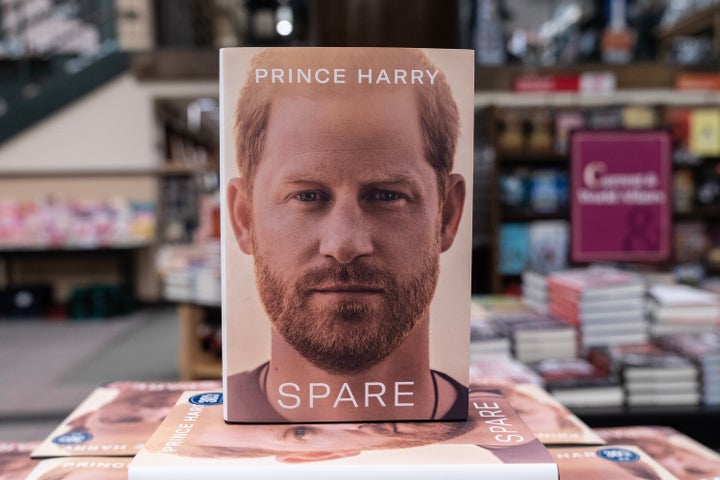 Prince Harry's ghostwriter has apparently defended the duke after critics seized upon inaccuracies in his explosive memoir.
JR Moehringer, a Pulitzer Prize-winning journalist and author, has taken to social media to post a series of quotes relating to memory and detail.
They include the inaccurate suggestion that King Henry VI was his "great-great-great-great-great-great-great-grandfather"; that following Princess Diana's death he was given an Xbox (four years before its release); and where he was when he learned of the Queen Mother's death.
On Wednesday, Moehringer, who was reportedly paid $1m (£820,000) for the Harry commission, took to Twitter to post a quotation from The Art of Memoir by Mary Karr.
The excerpt reads: "The line between memory and fact is blurry, interpretation and fact. There are inadvertent mistakes of those kinds out of the wazoo."
The author also tweeted another Karr quotation, this time relaying a neurologist explaining "intense memoirs ... often record the emotion alone, all detail blurred into unreadable smear".
Moehringer also posted two quotations from Spare attributed to Harry.
One said: "Whatever the cause, my memory is my memory, it does what it does, gathers and curates as it sees fit, and there's just as much truth in what I remember and how I remember it as there is in so-called objective facts. Things like chronology and cause-and-effect are often just fables we tell ourselves about the past."
In another apparent defence, Moehringer tweeted a Harry quotation from the book where he admits he does not know if the Xbox story is true, rather it is an anecdote repeatedly recounted to him. He also suggests his mother's death had messed with his memory.
Moehringer is behind a number of bestselling autobiographies, from Nike founder Phil Knight's Shoe Dog to tennis player Andre Agassi's Open.
The journalist won the Pulitzer Prize for feature writing in 2000 for his article Crossing Over, a portrait of an isolated river hamlet in Alabama home to descendants of slaves.
He was reportedly introduced to Harry by mutual friend George Clooney, who directed the 2021 adaptation of Moehringer's own autobiography, The Tender Bar, starring Ben Affleck.
That book explored his troubled relationship with his father and how he found a surrogate in his uncle Charlie, the owner of a local bar.
Spare has become the fastest selling non-fiction book in history, according to publisher Penguin Random House, which reported more than 1.4 million copies were sold on Tuesday, the first day it went on sale.