Princess Charlotte was grinning on the steps of Kensington Palace this morning, in an official photo taken with her brother to mark her first day of school.
The photo, which shows Prince George also beaming at the camera, was taken shortly before the royal children left for Thomas's Battersea.
Photos of the four-year-old today [Thursday 5 September] showed her holding hands with Kate Middleton, while Prince George walked alongside Prince William.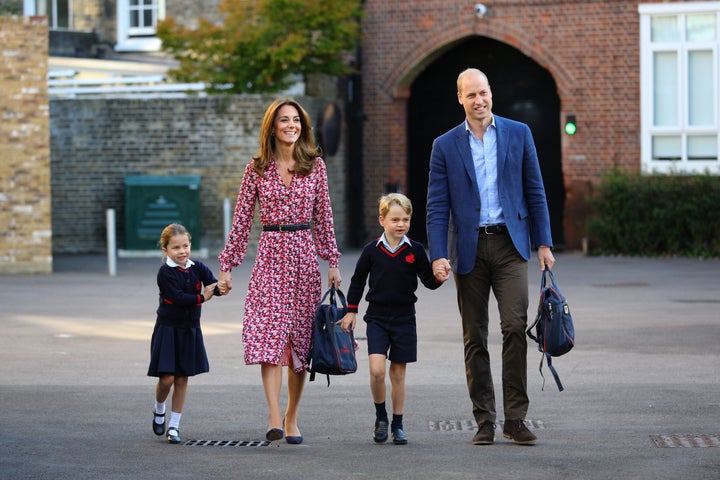 Prince George, on the other hand, summed up exactly how we used to all feel when we went back to school: bored.
Located in Battersea, the school is said to be one of the top in London – with fees of around £6,500 a term. When a child reaches Year 3, this fee increases to £7,300 – but there are discounts if you have more than one child at the school.
It's a mixed prep school, and pupils start at four years old and finish at 11. The biggest rule of the school is: "be kind". It places a "greater emphasis" on a set of core values: kindness, courtesy, confidence, humility and learning to be givers, not takers.
After hearing Princess Charlotte would be attending the school earlier this year, Simon O'Malley, headmaster at Thomas's Battersea, said: "We are delighted that the Duke and Duchess of Cambridge have decided that Princess Charlotte will join her elder brother, Prince George, at Thomas's Battersea.
"We greatly look forward to welcoming her and all of our new pupils to the school."