You're reading The Waugh Zone, our daily politics briefing. Sign up now to get it by email in the evening.
Bully beef
Priti Patel is a "robust minister" and a "strong woman". Her critics are either sexist or snowflakes or both. Oh, and the civil service really needs a radical shake-up and should get on with doing what ministers and the public want. Civil servants are "unelected men", after all.
That, roughly, was the stance of a string of Tory MPs today as they defended the home secretary from the charge of bullying that has rocked Whitehall in the past few days. The show of support came notably from veteran fellow Brexiteers but also from several of the new intake of 2019.
While no doubt heartfelt in some cases, there was also a strong whiff of this being a government whipping operation, with Patel's defenders making similar but slightly different points, racking up the lines of defence as they went. The fact that several simply read out their words from notes underlined the suspicion that this was indeed orchestrated.
But bullying, unlike beauty, is not in the eye of the beholder. When someone crosses the line from 'forceful' management to outright intimidation, credible evidence of a pattern of behaviour is what is most important. And in Patel's case, the fear in government must be that the evidence is stacking up.‌
That's why Michael Gove's most telling line today was not his own lavish praise for his colleague but his answer to Hilary Benn. When asked if there were any previous complaints about Patel's conduct at DfID and DWP and whether they would be investigated, Gove replied: "It is the case that the inquiry that is proceeding will look at all complaints that may have been made, I cannot say more than that."
He didn't have to. Within a couple of hours, the BBC had published yet another highly damaging story and possibly the most shocking to date. A former aide to Patel (when she was employment minister) received a £25,000 payout from the government after claiming she was bullied. Legal correspondence alleges the woman took an overdose of prescription medicine following the alleged incident in 2015.
If Patel eventually does quit over this whole saga, several of those Tory MPs who defended her today may feel a little queasy at carrying out the whips' bidding, and may be deterred from doing so next time a minister is in trouble.
Several of the Conservative backbenchers pointed to Labour's sheer hypocrisy for daring to raise bullying, given the party's own record on anti-semitism and other misconduct allegations against its staff and MPs. Tim Loughton also referred to Labour's silence on the 'industrial scale bullying' by John Bercow.
In many cases, that charge really does stick too. Several Labour grandees hinted over the past year that the charges of bullying against Bercow (thoroughly researched and reported on by a superb team at Newsnight) were somehow part of a plot to get him because he was, er, standing up to the Tories on Brexit. It was not a pretty sight.
But hypocrisy cuts both ways here. Some Tories who rightly called out Bercow's bullying were today blindly defending Patel because they agreed with her...on Brexit. Dave Penman, the head of the Whitehall union the First Division Association, put it well when he tweeted that bullying seemed to have become "a convenient political football to kick between the Govt and opposition benches".
Penman was also right to call for a swift, effective and independent complaints process to replace the current arrangements. The very nature of the ministerial code investigations system also looks woefully inadequate.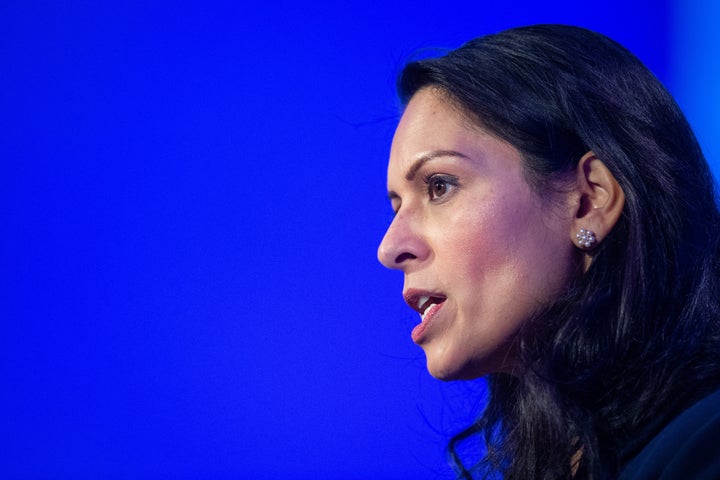 Under the code, if an allegation of a breach is made "the prime minister, having consulted the cabinet secretary feels that it warrants further investigation, he may ask the Cabinet Office to investigate the facts of the case and/or refer the matter to the independent adviser on ministers' interests."
The Cabinet Office's wonderfully titled 'director general of propriety and ethics' Helen Macnamra is expected to conduct the probe, overseen by the cabinet secretary Sir Mark Sedwill. Gove today said that the independent adviser on ministers' interests, Sir Alex Allan, "is available to provide advice to the prime minister", which seemed a curious phrase indeed.
Under the system set up by Gordon Brown, the PM is judge and jury over their ministers, even though the 'court' is run by the Cabinet Office. Ultimately it will be Boris Johnson who will decide Patel's fate. Of course he has said he has full confidence in her, but government sources say that was only because he was asked the question and had to answer it. His answer does not prejudge the inquiry, we're told.
And the real danger for Johnson is of course a political one. As much as Johnson has long admired his home secretary, the drip-feed of allegations against Patel has turned into a torrent that may make it impossible for her to continue until they are resolved.
Some ministers are asked to step aside pending investigation into serious allegations (as Mark Field was), others are allowed to linger until the findings are published (Damian Green was famously caught by an extended web of misdeeds). Yet in the end, very few hang on. With Patel, it may just be a question not of whether but when she resigns her post.
Quote Of The Day
"The evidence we have is that we might expect up to 80% of the population to have coronavirus at some point."
Catherine Calderwood, Scotland's chief medical officer.
Cheat Sheet
Boris Johnson said there could be a "very significant expansion" of the number of cases of coronavirus in the UK. Asked if he would give the NHS any extra funds needed, he said "of course, we will do everything we can to address the problem to stop the spread of the disease".‌
Labour unveiled its own five-point plan to deal with the disease, "including paid sick leave guarantees for all workers from day one and sick pay for self-isolation".
The government has estimated a post-Brexit trade deal with the United State would boost the UK economy by 0.16% over the next 15 years. That's compared to a hit to the economy of between 5 and 7.5% from new 'friction' with the EU from ending the current trade and regulatory framework.
David Frost, the PM's chief Europe adviser, met Michel Barnier, the EU's chief Brexit negotiator, at the formal start of EU-UK trade talks in Brussels. There was no handshake, because of the coronavirus risk.
The UK has abandoned its opposition to subsidising new onshore windfarms, four years after ministers scrapped support for new projects, the Guardian revealed. It felt like a quiet U-turn. The new auction scheme does not however remove protections for communities opposed to turbines in their areas.
What I'm Reading
Got A Tip?
Send tips, stories, quotes, pics, plugs or gossip to waugh.zone@huffpost.com.
Subscribe To Commons People
Each week, the HuffPost UK Politics team unpack the biggest stories from Westminster and beyond. Search for Commons People wherever you listen to podcasts and subscribe.