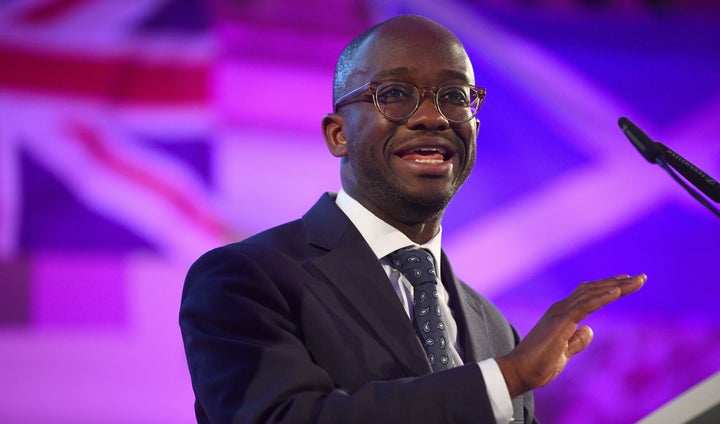 Former universities minister Sam Gyimah has announced he is entering the Conservative Party leadership race.
The MP for East Surrey supports holding a second referendum on the UK's membership of the EU.
He becomes the 13th Tory to throw his hat into the ring to succeed Theresa May as prime minister.
Speaking to Sky News' Ridge on Sunday, Gyimah said a so-called People's Vote was the only way to overcome the "deadlocked" Commons.
"For the Conservative Party what we need to be doing is putting the country first," he said.
"There is a wide range of candidates out there but there is a very narrow set of views on Brexit being discussed.
"And over the last few weeks I have watched on discussing with colleagues in frustration that while there's a broad sweep of opinion in the country on how we move forward at this critical time that is not being reflected in the contest at the moment."
Gyimah said he would vote 'Remain' if a second referendum was held. He insisted he was not positioning himself for a cabinet post and said he would find it "very difficult" to serve as a minister under a leader pursuing a no-deal Brexit.
His position is a minority view within the Tory party and he has an uphill struggle to secure enough support to make it far in the contest.
Tory MP Simon Clarke responded to Gyimah's announcement by saying: "Nil points."
Boris Johnson is currently seen as the frontrunner and has secured the backing of Donald Trump.
Ahead of his state visit to the UK, the US president said Johnson would be "excellent" as PM.
In an unprecedented intervention, Trump said he also liked Foreign Secretary Jeremy Hunt but appeared to criticise Environment Secretary Michael Gove.
Trump told The Sun: "I think Boris would do a very good job. I think he would be excellent.
"I like him. I have always liked him. I don't know that he is going to be chosen, but I think he is a very good guy, a very talented person. He has been very positive about me and our country."